Social media has now taken over many aspects of our lives, and health & lifestyle aren't exceptions.
It's good to know that more than 40% of the world population is using social media. Health, food, lifestyle, sport, travel, and things like these are of great interest to social media users.
So, social media is a great way to build brand awareness in health and lifestyle niche. Instagram is one of the best social media platforms for marketing and advertising.
About 60% of all 1 billion Instagram's monthly active users are aged less than 35. Gen Z is particularly interested in lifestyle industry and this is unique opportunity to reach out to them.
These generations are increasingly spending on health and lifestyle products/services. So, Instagram marketing is the best way to generate leads and convert them so sales.
Of course, building a brand identity on Instagram is not as easy as posting on it. You need expertise to find niche followers and reach out to them. Influencer marketing is therefore a useful way to increase followers.
In this article, we're going to introduce top Instagram healthy lifestyle influencers. You can either learn the way they've become a successful and influential personality or collaborate with them to increase your ROI.
@michelle_lewin

Michelle Lewin is a Venezuelan fitness influencer on Instagram. She married Jimmy Lewin who is also a bodybuilder from Sweden.
With more than 13 million followers, she has a must-follow account with a single goal: "get You to reach Your goals". She has also thousands of subscribers on YouTube and millions of likes on Facebook.
If you want a workout program, this is a perfect account to follow. She is also a good choice for influencer campaigns since she is highly engaged and one of the most sought after women lifestyle accounts on Instagram.
@kayla_itsines

The next influencer on our list is also a woman with more than 12 million followers. She is the founder of the Bikini Body Guide and a trainer on the SWEAT application.
She started working as a qualified trainer at the age of 18 and you can find the address of her personal website in her bio and start to workout. Be sure that you can't find a better influencer to work with.
@simeonpanda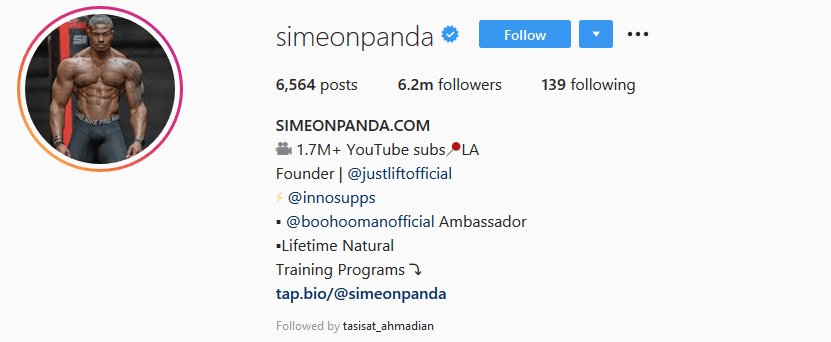 Another influencer we want to introduce is a man with more than 6 million followers. If you love weightlifting and bodybuilding, it will be hard for you to find a better account to follow.
He started bodybuilding since he was 16 and now he has millions of followers of Instagram, Facebook, and other social media platforms.
@thebodycoach

Joe Wicks is another influencer in health & lifestyle influencer on Instagram with about 3 million followers. He is trying to help you to get fitter, stronger, healthier, and happier.
He provides you with brand new 90-day plans which work miracles and make his account really stand out. If you want a different workout, it's a perfect choice for you.
@massy.arias

Massy Arias is another woman who has been able to gain fame on Instagram as a health & lifestyle influencer. She is a mom and health coach with more than 2.5 million followers.
Since she has experienced an unhealthy lifestyle during her life, she can be a perfect guide and inspirational coach. Women, especially pregnant ones, can't find a better choice to follow and get energy for their daily routine.
@emilyskyefit

Emily Skye is another successful women in the world of fitness and health on Instagram. She has been able to gain about 2.5 million followers on this platform trying to provide them with fitness programs.
She has also experienced working as a model before falling in love with fitness. Now, she has millions of likes on different social media networks and is a perfect choice to follow and find out about different workout programs and nutrition.
@deepakchopra

With 1.6 million followers on Instagram, Deepak Chopra is another health and lifestyle influencer on our list.
He is a bit different from other active influencers because of having an international name and being a New York Times bestselling author.
You simply text him via the number he has provided in his bio or visit his website to find out about his offers.
@adrienelouise

Adriene Mishler has more than 670,000 followers on Instagram trying to inspire them to be authentic. She is active in various disciplines such as movies, yoga, lifestyle, etc.
It's good to know that she has more than a whopping 6.5 million subscribers on YouTube. You can't find more inspirational and useful workout videos than the ones she is broadcasting on her accounts.
@ohsheglows

Angela Liddon is a different influencer on Instagram. She has more than 640,000 followers for whom she is presenting cookbooks, recipes, etc.
She is the founder of an award-winning blog with the same name as her account on Instagram. It is a perfect account if you want to know healthy recipes and lifestyle.
@rebeccalouisefitness

With more than 560,000 followers on Instagram, Rebecca Louise is a unique influencer on Instagram. She is a fitness and nutrition trainer and has been featured in several publications like Vogue, Shape, and Allure.
She was born in the U.K. and is living in Southern California. She owns an app @BURN and can provide you with fantastic daily workouts, meal plans, etc. her videos on YouTube have been viewed more than 400 million times so you can find a better trainer.
The below influencers have less than 500,000 followers but worth following to learn different workouts and lifestyles.
@drjashton

@dianesanfilippo
@Srunsforcake
@drsanjaygupta
Final word
We tried to introduce several valid social media influencers in the field of health, lifestyle, and fitness. Of course, it's an ever-changing world and you need to follow the most recent trends and findings. The important thing is that influencer marketing is a profitable market on Instagram and many fake accounts try to pretend as they are influencers. A marketer in Social Tradia knows many influencers who've sold their accounts. So, try to find trustworthy, niche-relevant influencers from valid sources like the one we provided.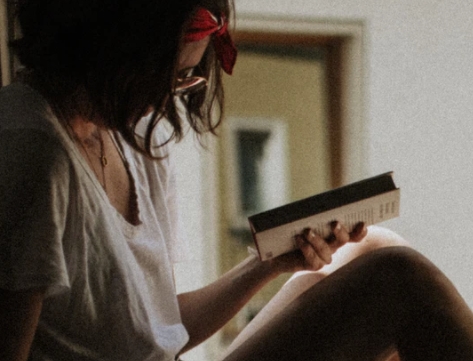 A professional writer with over a decade of incessant writing skills. Her topics of interest and expertise range from health, nutrition and psychology.