1. TOXIC FAMILY MEMBERS JUDGE YOU
I know exactly how this feels. I had a family member be patronizing and condescending towards me and nothing I did was ever enough. It was either poorly done or below average. Criticism can be good and healthy only when it's constructive. Constant degrading and unjustified criticism can really mess with your self-confidence.
2. THEY ARE THERE ONLY WHEN THEY NEED SOMETHING
A toxic family member will only be there for you when you have something they want, but as soon as they get what they need, they will draw those walls up again. You invest yourself in helping them, thinking things will finally be different, but soon you realize you were chasing shadows. Apart from that, when you need their support, they will never be there. Because they don't know how to be there for others, nor do they want.
3. THEY THRIVE ON DRAMA
Have you ever shared your secrets with a close relative just to find out that they've talked about it with everyone? It hurts like hell, I know. And it is a tough reality to go through every day. Especially when it comes from a person whom you considered a close family member. A person you grew up with.
Your ideals of family get-togethers and unison are destroyed, heck your whole childhood was on the line because of this. But it's not your fault, you are not unlovable like you thought you were, remember that. They are just TOXIC – feeding off of other people's misery.
4. THEY HAVE NO SENSE FOR BOUNDARIES
Being blood-related to someone doesn't give them the right to invade your personal space. But that's who those people are. They like to cross limits and jump over fences. You tell them you don't like something or you tell them you don't enjoy talking about a certain topic because it brings you bad memories and you prefer not discussing it, but no. They will, no matter what. It's because they like to see you uncomfortable. They are AGGRESSIVE and pushy for their own little enjoyment.
5. THEY GASLIGHT YOU
Have you ever had a relative or a family member say they didn't do something, even though you are certain they did it? They want to cast the seed of the doubt by playing with your mind. They'll make sure they make a fool out of you, saying: Are you crazy? I would never do that. You must be out of your mind. Delusional.
Then YOU start questioning yourself and thinking you stepped over the line. Or you know you are right, but you cannot prove it. That's textbook gaslighting. Toxic people like that sea of torment.
6. THEY LIKE TO COMPETE
Let's think about this for a second, shall we? A family member always roots for your failure. They get mad when you win the game. They are willing to cheat only to prove they are better and more talented than you. Sounds familiar much? It's because they cannot stand not being in the spotlight and not being better than everyone in the room. I mean, I never understood this family rivalry of toxic people. Unfortunately, it's true.
7. THEY CHARGE THEIR BATTERIES WITH YOUR ENERGY
If you feel completely exhausted every time you talk to a particular family member, if you feel like they suck the life of you and you are losing all sense of self when you're around them, it is just another toxic people alarm cranking up somewhere in the distance.
Distancing from them altogether would be the smartest thing you can do. I know this is a truly bold and terrifying move, but what's your alternative when you are constantly feeling pushed aside, gnawed, drained, and discriminated against?
I want you to know that you are allowed to cut ties with family sometimes – when the price you are paying to stay in touch with them is too high.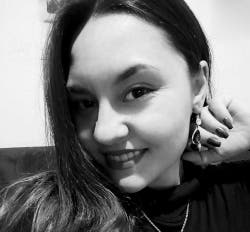 Nora Connel is a devoted writer with a BA in English Language and Literature. Her interests span around psychology, human relationships, and the inner self. She believes that writing has healing powers.