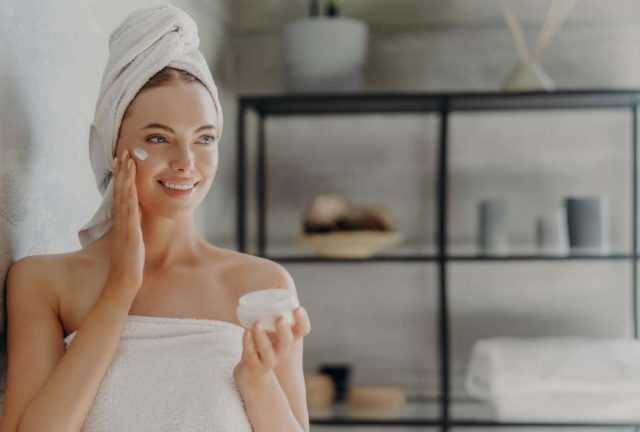 If you are looking for the best ways to look flawless, we've got the tips and tricks for you. Below, we have 8 tips that you'll want to follow. If you want to improve your look and style, there's no better time than right now to get started.
With these tips, you'll look like a million bucks no matter where you go. You'll look good, feel good, and the confidence just might shoot through the roof. Let's cut to the chase and find out what you need to do.
Start With Your Skin
Whether it's blemishes, wrinkles, or something else your skin is important. That's why you want to find the best products and get started with a daily skin care regiment. Brands like Wow Skin Science will have all kinds of products that you'll enjoy.
With healthier, younger looking skin, you'll feel like you've aged in reverse. It's also important to protect your skin in the process. If the sun is out, you'll want to protect yourself with a good sunscreen and clothes that won't absorb the harmful UV rays.
Not only will you be protecting yourself from UV damage to your skin, but also skin cancer as well. The better you protect your skin, the better you'll look.
Look Your Best – Even While Expecting
If you are expecting a child, you're not sure about what to wear. You might have a collection of clothes that you want to wear. One addition to consider is maternity sweaters.
You're excited for the new addition to arrive. You should be smiling from ear to ear knowing what the future holds. Even better, you'll keep smiling knowing that you'll look your best wearing your favorite sweater.
Sweaters keep you and baby warm. Even on one of those chilly days. Or you can wear it casually if you don't feel like stepping out today.
Look Good Above The Eyes
Are we talking about hair? Close, but not quite. We're talking eyebrows.
You might be lacking in the eyebrow area. Plus, you're getting tired of the idea of drawing them on. Why not consider something like an eyebrow transplant?
The good thing about these is that they use your own hair. It will give off that natural look and no one will be able to tell whether it's real or not. If the lack of eyebrows is not your kind of thing and want a bit more of a permanent solution, you have an option worth considering.
Diet Is Just As Important
You might be considering the idea of losing weight. You're not alone. The diet and exercise planning can be easy, but sticking to it can be a challenge. Not to worry though, we'll be glad to help you out.
On the diet side, the answer to this is healthy dinner meals that you can enjoy daily. You'll want to eat healthy portions and make sure you're able to stick to the plan while reaching your weight loss goals.
No diet will be complete without regular exercise. You can go for a walk, jog, bike ride, or something else. Don't worry about making it intense.
You can do it for at least 20 to 30 minutes a day for a few days a week, if you are starting out. Not a bad way to keep yourself fit and flawless, right?
From there, you can increase the intensity if you feel comfortable. Keep up with your exercise plan and you'll be able to reach your goals before you know it.
Consider taking supplements
You've got plenty of supplements on the market that are designed for one purpose or another. You have multi-vitamins that improve your overall health. Then you have other supplements like collagen that will improve your hair, nail, and skin health.
You can also add other supplements such as c15 fatty acid as a way to keep yourself healthy. Fatty acids are great for building energy, beefing up your immune system, and improving your overall health. How can you say no to that?
Of course, supplements can only do so much. Eating foods that are rich in the vitamins and minerals you want can also be the best collaborator with these supplements you take. When you put the two together, you'll get exactly what you need for the day.
Smell Your Best In The Shower
We cannot forget how important personal hygiene is. Yet, the goal here is that you want to smell your best. If you want to have the most comforting shower experience, you can consider getting a shower sponge that smells great while you use it.
Don't let it stop there. You can get shampoos and body washes that will have you smelling great all day. Especially the types with essential oils. You can find a good one without the harmful chemicals while it's kind to your skin.
Yes, let's give you one more friendly reminder that taking care of your skin is important. What you use in the shower to get yourself freshened up can either be good on the skin or not. Watch what you use and change it up if you need to (i.e – if you have sensitive skin and have a bad reaction to the body wash you use).
Take Care Of Your Face
Your face will certainly need to be something to focus on. You want to look young and healthy. Plus, you want to look like you haven't aged a day.
You can use tools like a gua sha to reduce puffiness and even sinus pressure. It's an excellent tool to use that will be great for daily use. Don't take it for granted when you want to look your best.
Like the rest of your body, you can take care of your face using products that won't contain harmful chemicals. You can take good care of yourself without taking any risks. Find a good product that is parabens-free, cruelty-free, and something you know you'll enjoy.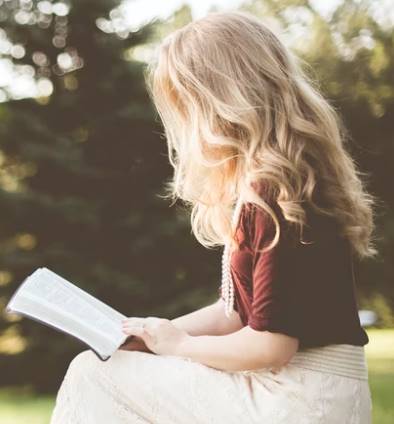 Speaks from heart, always too passionate and driven by emotions. Spins the words with kindness & sharpness, intriguing your ever-inscrutable minds.