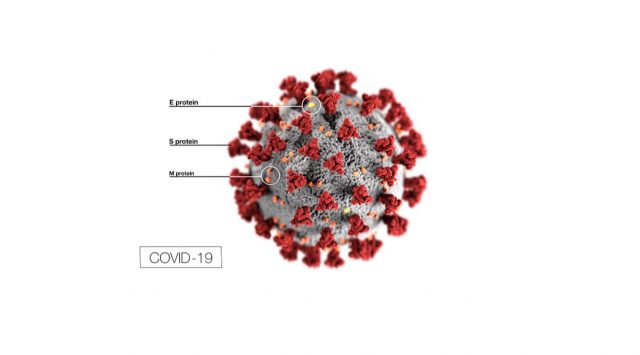 The Corona Virus pandemic has the entire world shaken up to the core as it is quite apparent that none of us were well prepared to deal with a situation like this. It is tough to quantify the immediate and long term effects of this pandemic on our communities but how the circumstances have shaped up in the past couple of weeks, one thing is for certain that we have to all fight it together. To help contribute to the very cause of the resilient fight against COVID-19, Porsche and RM Sotheby's have announced a charitable auction that would feature the last production 911(991 Generation) as the source of attraction.
They have announced that all the proceeds, excluding taxes and fees, will be directly donated to the United Way Worldwide's COVID-19 Community Response and Recovery Fund to help aid the community in fighting our way through the current situation. The auction is scheduled to last a week and would be rightfully conducted via RM Sotheby's Online Only auction platform so as to not cause any delay to the charitable event while also not jeopardizing the social distancing norms that are being enforced. It is also to be noted that starting the very next week, employee volunteers from the Porsche headquarters in Atlanta will help Atlanta Public Schools in it's U.S. Hometown to deliver daily meals to students at home that require nutrition assistance due to the entire district being under lockdown due to COVID-19
The primary and only attraction of the lot up for auction is destined to be the last ever 991 generation Porsche 911 to roll off of the production line at the Stuttgart-Zuffenhausen factory. This particular 911 is a very unique 911 Speedster which is one out of a possible 1,948 examples that were commissioned to mark the 70 Year Anniversary of Porsche Sports Cars and comes equipped with the glorious4.0 liter naturally aspirated flat-six engine that is every car enthusiast's wet dream. This very 911 Speedster pushes out a very healthy 502 hp of power and comes mated to a six-speed manual transmission making it the ultimate driver's car. This already unique car has been fitted with certain bells and whistles that are befitting of the value that it holds for the brand.
This 911 Speedster has been adorned with a bespoke design package that has been created by Porsche Designs and features a 911 Speedster Heritage Design Chronograph which is exquisite to look at. The watch features a cognac leather strap that is identical to the cognac upholstery used in this very example of the 911 while also featuring many subtle details such as a silver winding rotor design that is reminiscent of the gorgeous alloy wheel design on this particular vehicle. This very opulent and unique timepiece shall also feature the chassis number of this final 911 Speedster that would make it a 1:1 to be very honest.
To make the potential customer drool even more at the idea of owning this true work of art, the 911 Speedster also comes decked with the Heritage Design Package that enables the customer to get the preferred plaque number(out of 1948 available) engraved and mounted between the sport seats while also opening up a higher range of paint options, leather, and interior trims. The vehicle also would come with a note of gratitude and a letter of authenticity from Porsche confirming the serial number of this vehicle to be the last of the 991 911s.
The winning bidder will also be invited to the Porsche AG Weissach Development Headquarters where he/she will be given a personalized bare it all tour of the entire facility which also includes experience on the company test track. The entire tour shall be in accompaniment with Dr. Frank Steffen Walliser and Andreas Preuninger who have both headed the development of the 911 and GT lines respectively. The mentioned vehicle will also be accompanied by a similar to none illustrated book that would document the entire production of this exact vehicle right from its inception at the production line down to its completion. It would also feature photographs and an original sketch by the Speedster design team. The delivery of this vehicle will also be at just as grand of a scale as the entire buying process as the President and CEO of PORSCHE CARS NORTH AMERICA, Klaus Zellmer will handover the vehicle to the customer at a dedicated event hosted in the U.S.
As of right now, the vehicle sits at just 20 delivery miles and is finished in the GT Silver Metallic paint waiting to be bought off and registered. Dr. Frank-Steffen Walliser also said that the 911 Speedster essentially marked the culmination of everything that the 991 stood for in it's purest form. He also remarked that he hoped that this vehicle makes a big difference for the people in need right now while simultaneously providing euphoric driving pleasure to the lucky one that gets to own it.
We all do realize that these are extremely difficult times and there are multiple fractions of the society that have taken bigger hits than others in the community and this gesture of help via Porsche and RM Sotheby has really helped reinvigorate our faith in the automotive community as a whole as we come together bit by bit to help everyone out. We realize that cars or automobiles, in general, are what most of us look towards when we need a level of comfort and a source of satisfaction and these circumstances have certainly tried and distance us from the passion that we hold most dear as many of us are in regions that have prevalent lockdowns hindering us from driving our pride and joy. Social Distancing might prove to be difficult for many but it is our only line of defense against this raging pandemic and it is essential that we as a whole, not just the automotive community, do our bit by adhering to it and break the chain.
The details, as well as the registration process, can be found at RM Sotheby's Website.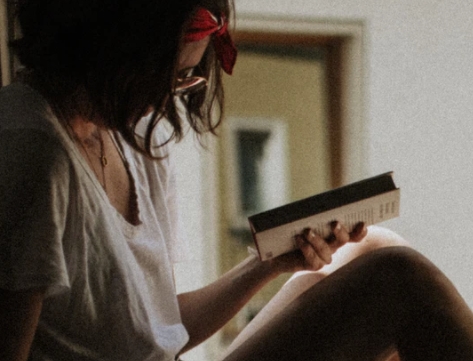 A professional writer with over a decade of incessant writing skills. Her topics of interest and expertise range from health, nutrition and psychology.