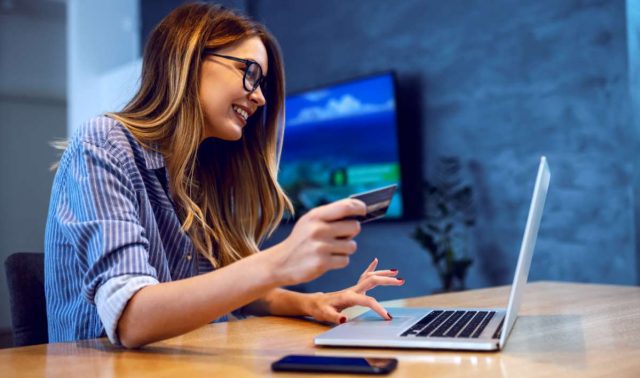 The most crucial part of an e-commerce website is its checkout page. This space is where consumer interest gets converted to revenue. However, this is also where buyers feel the most anxious, evidenced by the staggering 69.82% online shopping cart abandonment rate from Baymard Institute's recent study. In this article, Macropay reviews the reasons behind checkout anxiety and how your business can help potential customers alleviate the stress of the checkout process.
Setting up an online store should create a frictionless experience for consumers – from viewing items to placing orders. Each part of the website should consider the customer's journey every step of the way. Every aspect of the payment experience can contribute to checkout anxiety.
What is Checkout Anxiety?
The term 'checkout anxiety' refers to the customer's innate fear of making an online purchase. Several practical factors can drive this stress when purchasing through an e-commerce website. Among other things, they cannot touch, see, or hold the product before buying. In addition, most people are accustomed to anchoring their decisions after carefully inspecting an item. Moreover, there is almost no human interaction when buying online. And customers are used to asking questions, getting reassurance, and considering opinions from store clerks or merchandisers. Hence, online purchases feel a bit riskier for them.
However, checkout anxiety is not an unbeatable opponent for businesses. In fact, circumventing the factors that create this anxiety can prove beneficial to the company as an added value for the customers. Therefore, it is essential for e-commerce website owners to understand the sources of checkout anxiety and solve them at that level.
Overwhelmed with Choices
One of the reasons consumers prefer online purchasing is the sheer variety of products available at their fingertips. However, according to research conducted on internet shopping anxiety, even the most variety-seeking segment experiences an overload of options. This causes confusion when selecting an item from a pool of hundreds, sometimes thousands. When they finally decide to hit the purchase button, there comes the issue of whether they made the correct purchase. This regret fuelled becomes a learned behaviour which resurfaces the next time they make a purchase.
Luckily, businesses can take advantage of the increasing capacities of existing algorithms. Aside from limiting their page to only the most relevant products to the search query, they can also use recommendation engines to curate their customers' journey further.
However, while having too many product choices is not the only concern fuelling checkout anxiety. The topic of cybersecurity and data safety also stirs anxiety during checkout.
Cybersecurity and Data Privacy
It is getting harder to detect online scams. It is even more complicated if a payment gateway is compromised. Repeat customers trust certain sites but that trust is gone once they click the checkout button and realise that they have been scammed.
Payment gateway security is crucial to the survivability of businesses. It is the business's responsibility to ensure that its paying customers are safe. This entails optimum cybersecurity and compliant data storage procedures.
Curbing checkout anxiety takes strong safety and security measures. It also does not hurt to offer a payment gateway specifically designed to make it easier for customers to pay with heightened security.
Legal compliance is also a concern business need to watch out for. The General Data Protection Regulation or GDPR is designed to "enhance individuals' control and rights over their personal data and to simplify the regulatory environment for international business." The failure to protect your consumers' data does not only hold the business as noncompliant, but it also leads to mistrust — mistrust fuels checkout anxiety.
Lack of website credibility
The internet is now a second home to many. Through the years, it has become easier to spot bogus websites created to scam people out of their money. However, even legitimate e-commerce websites can fall victim to the hypervigilance of people on the internet.
Digital fraud is a very real risk with catastrophic consequences. But there are times well-meaning businesses slip up. Not paying attention to details can make a site appear like a scam.
In a 2021 study, researchers found that 90% of US consumers are concerned when sharing their personal information with new e-commerce sites. Therefore, business owners must optimize their checkout process by adding trust signals. These trust signals vary greatly depending on the nature of your business and what your clients value. Some trust signals are as simple as the logo of your payment processor which lets your customer know that their payments are safe.
Other trust signals include glowing reviews from other satisfied customers, sustainable partners, social proof, policy information, membership to credible institutions, or even a statement of guarantee.
Tedious checkout process
17% of US shoppers said they abandoned their cart after selecting the items they wanted because of the lengthy checkout process. On top of that, 18% said they do not trust the website with their credit card information. As the checkout process becomes longer, it opens a wider gap for customers to drop-off. Furthermore, the fact that the process is needlessly long diminishes the trust placed on the website.
The issue of trust is especially important for businesses to tackle head-on. Losing customers due to their checkout process could mean that they will never return to the site. After all, there are a thousand other places on the internet to make the same purchase.
Ease of access and user experience is the issue. Businesses need to use the most trusted checkout payments solution. By integrating Macropay in the checkout process, customers will experience a much faster transaction with the guaranteed safety of their data.
Macropay Review in Conclusion
Macropay can significantly increase a new website's credibility. Tried and tested, their gateway processes millions in payments. In fact, there have been instances when an interested client would have to be waitlisted.
Battle checkout anxiety by improving the payment process for your clients. Allow your business to thrive. From advisory services to innovative payment technology, all it takes is a little help. Get in touch with Macropay's payment experts through [email protected]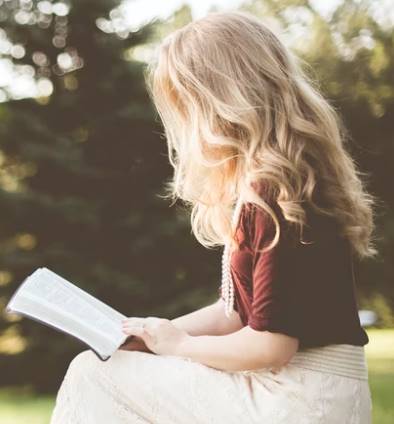 Speaks from heart, always too passionate and driven by emotions. Spins the words with kindness & sharpness, intriguing your ever-inscrutable minds.