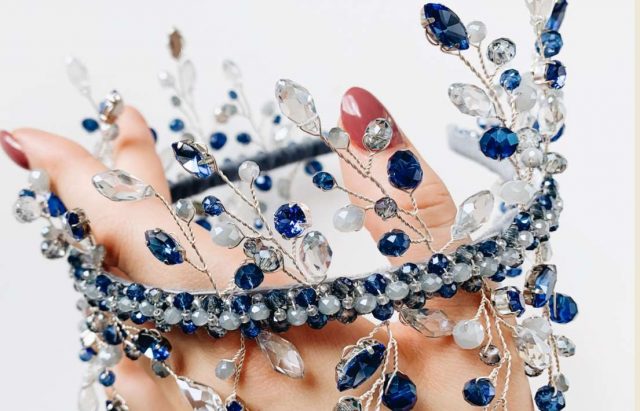 If you want to add elegance and class to your jewelry collection, read on. There are many different types of exotic gemstones that you can use to create the perfect piece of jewelry.
About 60 different types of gemstones have been produced in the US. The most popular ones currently in production are Agates, Turquoise Beryl, Tourmaline Coral, Diamond, Topaz, Garnet, Jade, Opal, Jasper, Pearls, Quartz, Sapphire, etc. These stones are mined by mineral and gem collectors and used for other purposes.
The other precious gemstones available in the market include Sapphire, Amethyst, Aquamarine, Citrine, Emeralds, Diamonds, and more. Each gemstone has its unique properties and characteristics that will help you decide which one is right for you. A list of must-have exotic gemstone jewelry pieces has been put together to elevate your look instantly.
Natural Sapphire and Diamond Bracelet
Sapphire is a stone that is known for its durability and strength. It has been used in jewelry and other items for thousands of years. A fancy sapphire and diamond bracelet is a great way to wear these precious gemstones on your wrist. Sapphires come in many different colors, but the most popular are blue sapphires.
A natural blue sapphire will always have a color that ranges from rich dark blue to light cornflower blue. A natural sapphire and diamond bracelet is perfect for your jewelry collection. The deep blue color of the sapphires will make this bracelet a beautiful accessory that can be worn with any outfit, day or night.
Emerald Cut Amethyst Ring
The emerald cut is a popular amethyst shape, and this stone's square shape makes it look even more elegant and sophisticated. Emerald cut stones are not only large, but they also have sharp edges that draw attention to your finger. An emerald-cut amethyst ring will make you stand out in any crowd. You can wear this ring with anything from casual outfits to fancy gowns and everything in between. It's such an eye-catching piece that it deserves its own special space on your finger.
If you are going to buy amethyst, Siberian-quality Amethysts are the most valued. Most users prefer darker-colored gems with 70-80% tone. The Siberian amethyst is deep purple colored, exhibiting red and blue flashes.
Marquise-Cut Pink Topaz and Citrine Stud Earrings
Marquise-cut pink topaz and citrine stud earrings are another must-have. These gorgeous earrings are a beautiful addition to your jewelry collection, especially if you're looking for something with a vintage feel. The marquise cut is a timeless shape that never goes out of style, even when paired with two other gemstones. Together, these three make up an ensemble that is perfect for everyday wear or special occasions.
Tanzanite, Iolite, and Diamond Pendant
Tanzanite is a beautiful, deep blue gemstone with striking violet hues mined in Tanzania. It was first found in 1967 as deep blue bright crystals emerging from the earth in Mererani, Tanzania. Later it was named Tanzanite. Although it is a relatively new entry in the galaxy of gems, it gives tough competition to other, more popular gems in the industry.
Lolite is another gorgeous purple gemstone that resembles the color of amethyst, having more vibrant shades. Tanzanite, Lolite, and diamond pendant are other gorgeous pieces of jewelry you must have in your closet. You can also buy loose white diamonds, Tanzanite, and Lolite to have your custom jewelry made according to your preferences.
Sleeping Beauty Turquoise Teardrop Earrings
Sleeping Beauty Turquoise is known for its rich blue-green color. This gemstone is mined in Arizona, Nevada, and Mexico. The stone has been used in jewelry for thousands of years and is even known as the "Stone of Friendship. When used in Teardrop earrings, Sleeping Beauty Turquoise makes them striking and durable.
Single Strand Emerald Necklace
If you're looking to add some exotic flair to your fashion collection or just want to add another piece of fine jewelry to your wardrobe, an emerald necklace will do just that. When it comes to Emerald Necklace, you can't go wrong with it. This bright green gemstone is known for its soft luster and rich tone, making it a beautiful stone and a great investment.
Emerald is often associated with May, the birthstone for that month, and March. However, it's also Colombia's national gemstone and Virgo's birthstone.
Ruby, Garnet, and Diamond "Ice" Earrings
The Ruby, Garnet, and Diamond "Ice" Earrings are a perfect example of how you can use exotic gemstones to enhance your fashion collection. These stunning earrings are made from gold and are also available in silver. In addition, the earrings feature rubies that showcase the beauty of red gems and garnets for some added sparkle and shine. They are perfect for any occasion.
Emerald, Aquamarine, and Diamond Bar Ring
If you're looking for a piece that will make you stand out, an Emerald, Aquamarine, and Diamond Bar ring is a perfect choice. It's made with emeralds and aquamarine, which are both green stones. Emerald is the rarer stone of the two.
That said, while they're gems that appear green when held up to the light, emeralds are more valuable than aquamarines. Because they're harder to come by, they are more expensive. If you can afford it and want to show off something beautiful on your finger all day long, go for an emerald, aquamarine, and diamond bar ring.
Conclusion
These are just a few favorite pieces from the collection. You'll surely find something that fits your style and budget. If you want an affordable piece that will make a statement, consider one of these gorgeous collections given above. If you prefer more traditional jewelry, check out the emerald rings or pearls that are also available. All these beautiful pieces in the list will enhance your style and persona.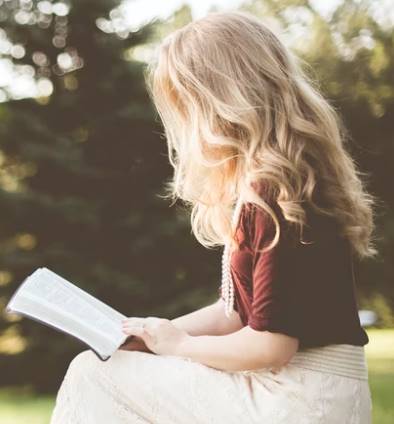 Speaks from heart, always too passionate and driven by emotions. Spins the words with kindness & sharpness, intriguing your ever-inscrutable minds.