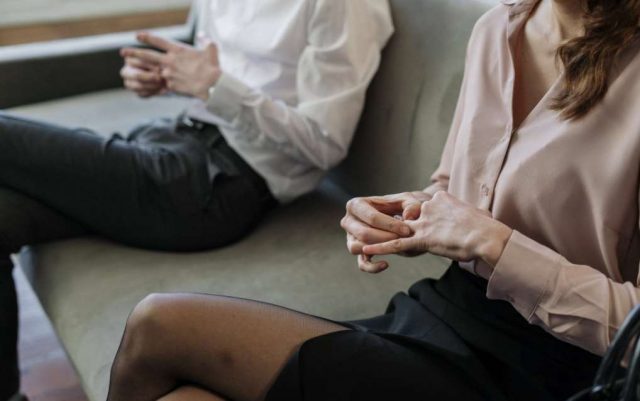 Anyone going through a divorce is faced with a lot of stress. You can be worried about the cost of divorce, child custody, and the effects the divorce process may have on your psychological well-being. With COVID-19, divorce proceedings can be even more debilitating.
However, spouses getting a divorce in Colorado can take advantage of an online divorce service to get closer to their new happy life with less stress. Keep on reading to learn more.
Online Divorce in Colorado
Let's start with understanding the terminology. Online divorce, or Internet divorce as some call it, is a way to prepare legal paperwork for an uncontested divorce. The divorce is considered uncontested when spouses agree on property division, spousal support, child custody, etc.
Online divorce companies offer special platforms to fill out divorce forms. It works pretty simply: you confirm you have an amicable divorce, answer some questions about agreements reached, and the platform generates all the necessary paperwork that suits your particular case. Then, you just need to print your divorce papers, sign them and file them with the court.
What Are the Benefits of Using Online Divorce in Colorado?
Online divorce is an excellent choice for couples who want to save money, complete their divorce paperwork swiftly, and move on to the next chapter of their lives. With online divorce, you can complete your application for divorce online quickly and without worry.
Colorado has its unique set of divorce paperwork and filing requirements. A trustworthy online divorce company will provide you with all forms you need and guarantee they are 100% court-approved. Moreover, you'll typically get clear instructions on how to file your divorce. It will save you some time searching for this information.
Did you know that the average cost for a divorce in Colorado is about $14,500, due primarily to legal fees? This is the case for a contested divorce. However, if you cooperate with your spouse and file for an uncontested divorce, you can proceed without an attorney, and your case can be more affordable. Although you can still hire a lawyer to complete your paperwork, online services are less expensive. They offer a flat fee for the whole set of papers, while lawyers charge hourly fees.
In addition, the divorce paperwork preparation process is straightforward and may be completed from the comfort of your own home. You don't have to go anywhere to get your papers. Moreover, online divorce tools typically have mobile and desktop versions and connect to any printer.
Divorce Requirements in Colorado
Every state, including Colorado, has its own set of residence requirements. To file for divorce in Colorado, one of the spouses must have lived in the state for at least 91 days prior to filing for divorce. The divorce can be filed in either the county where either spouse resides.
In Colorado, spouses can't file for divorce by stating the guilt of one of the partners. In this state, the court only allows no-fault grounds for divorce. Thus, the only reason that can be used to initiate dissolution of marriage is "irretrievable breakdown." It means that the marriage doesn't work, and there is no chance of reconciliation.
Can I File My Divorce Papers Online?
Today, the opportunity exists to file your papers online in Colorado. However, there are a number of requirements that spouses filing for divorce must meet.
Petitioner (filing spouse) must live in one of the following counties: El Paso, Grand, Teller, Larimer, Routt, Moffat, or Arapahoe;

The Petitioner must file the papers themself. A lawyer cannot do it for them;

The case must be uncontested.
If you want to use the online system to file your papers, you must first create an e-Filing User ID with the Colorado Courts. You will be able to e-file the divorce paperwork required for your divorce if you register successfully.
Things to Remember
You can file for divorce online in Colorado only if you meet all the criteria mentioned above. However, there are some additional points to keep in mind:
You can't e-file on behalf of another person, including your spouse;

There are no refunds for e-filing costs.
What Can't Be Done Online?
Although you can complete divorce paperwork online and, in some counties, even file it online, some other procedures are only offline. Among them:
Serving the other party;

Attending temporary orders hearings;

Attending mediation sessions;

Attending the final court hearing.
Virtual court sessions have recently been established in various jurisdictions, including Texas and Michigan. While it's not currently the situation in Colorado, we can observe the ongoing digitalization trend in courts around the country. So it may arrive in Colorado soon.
Conclusion
Online divorce as a method of preparing legal paperwork is pretty widespread in Colorado and the whole country. It's quick, inexpensive, and hassle-free. However, it only works for couples ready to cooperate and willing to file for an uncontested divorce.
In some counties, you can even make your online divorce 100% online via e-filing. But consider all the requirements.
In general, the more well-informed and organized you are, the less stressful your divorce can be.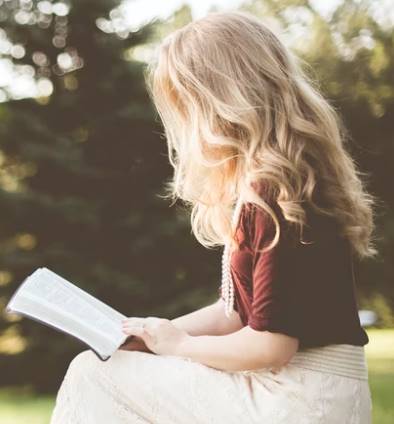 Speaks from heart, always too passionate and driven by emotions. Spins the words with kindness & sharpness, intriguing your ever-inscrutable minds.