If you live somewhere with serious summer highs, installing a pool may seem like a no-brainer, but think again. Appealing as a pool can seem in the moment, especially when you're sweating your way through another 100-degree July, pools are more expensive than most people realize, and they may even be a barrier to selling your home down the road.
Poolside Pleasures
Besides hot weather, why do people install pools in their backyards? One of the main reasons is that people think that installing a pool, along with a deck, will serve to make their backyard an entertainment hub. What's more, for families with kids, having a pool can ensure they stay entertained all summer. Kids don't outgrow a pool the way that they outgrow a swing set or a trampoline, making it seem like a good investment.
The Buyer Perspective
Even if you're happy to absorb the costs of having a backyard swimming pool, you need to consider a potential buyer's perspective before you make a decision. That's because, even if you plan to remain in this home for years to come, you never know when your circumstances might change and you may have to put your home for sale. And if you need to maximize your home's value, then a pool could prove troublesome. In fact, according to the property management specialists at Green Residential, installing a pool may drive down your home's sale price.
In addition to maintenance and repair costs, one reason that buyers often rule out homes with pools is that they're worried about potential safety issues. While you may have older kids who are confident swimmers, other families might have young children and worry about accidental drownings. Some also worry about potential liability if neighborhood children sneak into the yard to use the pool to get hurt. Typically homes with pools carry a heavier insurance burden than comparable properties, and that's a big extra cost to take on, especially for new homeowners who haven't had an opportunity to save for it.
Make Better Use Of Your Space
If you're feeling torn between installing a pool and choosing a different design strategy for your backyard, it's worth considering just how much space you have overall. Over and above safety issues, one of the main reasons that new buyers don't like properties with pools is that usually a pool takes up the entire yard. You may have thought that a pool would be the perfect place to entertain, but it doesn't serve much of a purpose if there's nowhere for your guests to sit.
Families with children would also typically prefer a backyard where their kids can run around all year to a pool that they can only use a few months out of the year. Even if you live in Florida or Texas, there are going to be entire months of the year when a pool is useless, and the kids can always go to the local swim club if they really want to go for a dip. Having a backyard to play tag and catch or to host birthday parties can be so much more useful and bring people together.
There will always be buyers who are interested in a property with a pool, whether it's just a buyer who likes to swim laps or someone who has fond memories of growing up with a pool of their own. Still, it's important to pause and decide whether you want to narrow your potential pool of buyers by making this improvement. If you really want a pool and your family will enjoy it, there's no reason to deny your family this pleasure, but just know that it's not everyone's cup of tea.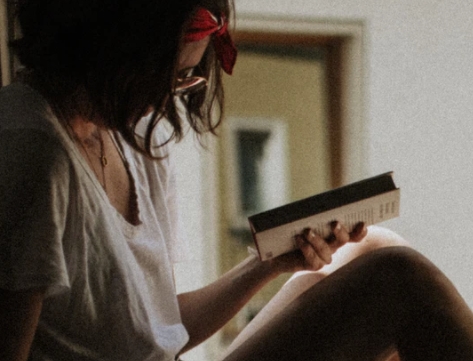 A professional writer with over a decade of incessant writing skills. Her topics of interest and expertise range from health, nutrition and psychology.