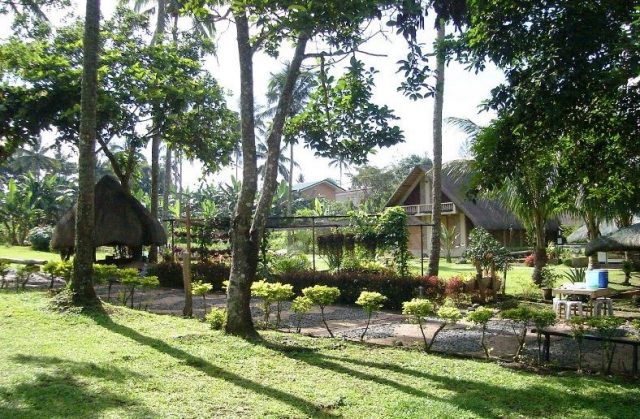 You don't have to go to a luxury resort to enjoy a little slice of paradise! Check out these tips for creating a backyard oasis you can enjoy all summer long.
Summer is right around the corner! And as the weather warms up, many people will be planning vacations to the beach or their favorite far away destination. And yet it isn't necessary to spend a small fortune to have a great time and get the most out of your summer vacation experience.
Instead of traveling around the world, you can enjoy a staycation in your own backyard oasis! All you need to do is, Visit https://avantilandscaping.ca/ and get in touch with experts who will change your backyard oasis with their innovative Landscaping Services.
After all, sometimes travel vacations leave you needing extra vacation time just to recover.
So why not create your own little paradise right at home? This article takes a look at some great ideas you can use for transforming your backyard and patio area into the perfect retreat.
Keep reading to learn how to invest your travel dollars into home improvements that will make you the envy of the neighborhood!
Build a Luxury Treehouse
We aren't talking about your grandmother's tree house here. Tree houses have made a big comeback in recent years. But not the kind made out of plywood you probably remember from your youth.
People love the adventure of tree houses and enjoy feeling like a kid again. Fortunately, designers have figured out a way to create structures that offer all the modern comforts of home while still providing privacy and the adventurous experiences you crave.
This is the perfect way to enjoy your staycation. Put a flat screen TV on the wall, open the windows to let the breeze in, and kick back with your family and a great movie!
Put in a Pool
Having a pool in the backyard is the ultimate treat for a long hot summer. After all, when it's hot out, there's nothing better than cooling off with a swim.
Pools are ideal for afternoons and evenings with friends and family. Everyone loves the water, and you can put burgers on the grill and keep the pool party going well into the night.
Swimming pools come in a wide variety of shapes and sizes. Regardless of the size of your backyard space, there's something for everyone. Pool designers, like these builders, have the skills to transform your backyard into the staycation oasis of your dreams.
Build Your Dream Deck
Have you been dreaming of adding a deck to the back of your house? A deck really can transform your backyard into a space where you'll want to spend long days lounging, grilling out, hanging with friends, and watching the sun go down as you enjoy the privacy of your home.
Adding a deck is also a great way to increase the resale value of your home. After all, you're adding livable space that is perfect for entertaining, spending special occasions with family, and just having the ability to enjoy the outdoors without being down in the grass with the critters.
Keep in mind that your deck doesn't have to be huge or cost a fortune to offer plenty of creature comforts. This is your chance to be creative and make the most of a great space that everyone will love.
Build an Outdoor Movie Theater
Here is an idea the will truly turn heads. Everyone loves a good movie. And everyone loves to spend time outside. So why not combine the two for the ultimate summertime movie experience?!
Constructing a movie theater in your backyard doesn't have to be elaborate or expensive. In fact, creating the perfect outdoor movie screen is easier and more affordable than you might imagine.
You can watch your favorite romance or action flick right there in the comfort of your deck, or spread blankets on the lawn and munch on popcorn as you lounge with loved ones. It's like bringing the drive-in movie home with you.
This is also a perfect way to spend time with neighbors. After all, seating is only limited by the size of your yard!
Create a Theme
What could be better than having a tropical cabana or Moroccan-style courtyard in your backyard or patio space? By tying the design elements of your backyard together, you can create an overall theme that transports you to an exotic destination every time you walk out the back door.
The great thing about designing around a theme is that the possibilities are endless. Perhaps you long for a rustic mountain retreat, or a Spanish-inspired getaway, or even a little slice of the Caribbean right there in your backyard.
All you have to do is dream it, build it, and then enjoy countless evenings in your favorite environment.
Install an Outdoor Shower
Here's something you might not have ever considered, yet is the perfect touch for spending time in your patio paradise. Installing an outdoor shower is ideal for rinsing off after a dip in the poor or simply cooling off after a day lounging in the sun.
Outdoor showers can be beautiful and take up limited space. This way you can step out of the pool and rinse off without having to tromp through the house to shower in the bathroom.
You can also use it for your morning shower, waking up to the fresh morning breeze on your skin and sunshine on your face before enjoying your first cup of coffee on the patio.
Create a Luxury Lounge Area
When it comes to getting the most out of your staycation, it's hard to beat the simple pleasure of relaxing in a luxury lounge area. Furnish it with the finest patio furniture that will make every moment feel like a moment spent in paradise.
This is a space you can use for dining, playing games with friends, or simply soaking in the beauty around you and while making the most out of vacation days.
Creating the Perfect Backyard Oasis
Staycations are an awesome way to relax without having to venture to exotic destinations. Designing a backyard oasis of your own provides privacy and much-needed relaxation without having to buy a plane ticket.
Click here to see 5 awesome vacations you need to take in 2019.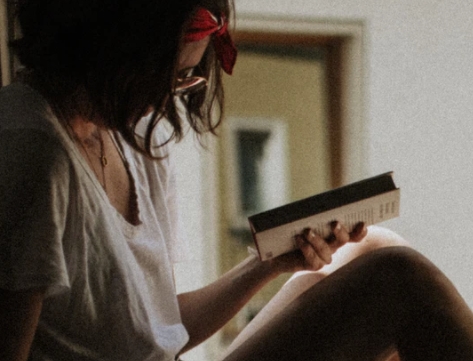 A professional writer with over a decade of incessant writing skills. Her topics of interest and expertise range from health, nutrition and psychology.