Getting bored with your same old vacation spots? Branch out this year with these awesome vacations, from beach destinations to daring adventures.
Are you getting tired of going on the same old boring vacation every year? It's time to get out of your rut and explore somewhere totally new! Here are some awesome vacation destinations you must check out.
Planning an Awesome Vacations
Before you make the trip, here are a few tips. Make a list of the top places you want to visit (we made that part a little easier for you with our suggestions). Next, set a budget and stick with it. Look for flight and accommodation deals plus the best restaurants to try out that fit your budget.
Save up for your great escape and once you have enough, book your trip and enjoy yourself! You deserve it! Now here are five destinations we can't wait to visit.
Bermuda
The Beach Boys said it best, "Bermuda, Bahama, come on pretty mama." So come on pretty mama, and book that trip already!
Bermuda is often under the radar for a vacation destination. Once there you'll fall in love with its elegant old school British vibes on breathtaking beaches.
The best part, if you're from New York City, it will only take you 90 minutes to get there. It can easily take you 90 minutes just to get around the island of Manhattan.
Bermuda is made up of 181 islands, but you must check out Horseshoe Bay Beach which is picture perfect. Just as spectacular is Elbow Beach or Tobacco Bay. Or if you really want to get away from it all, check out the isolated Somerset Long Bay.
There's also Bermuda cruise destinations if you prefer the cruise life.
London
If you've never been to London, you're going to want to check out this historical city. It's full of culture, family-friendly attractions, and an exciting nightlife scene. You're not going to want to miss attractions like the London Eye, Big Ben, the British Museum, Buckingham Palace, and the Tower Bridge.
It's also easy to get around the city with the efficient Tube, which is London's subway system. For accommodations, you can stay anywhere from a charming rental to a high-end hotel. Just make sure you don't leave foggy London town with enjoying curry or fish and chips with an ice cold pint at a local pub.
Tahiti, French Polynesia
For a more tranquil vacation, look into Tahiti, which has a bit of everything. This Island nation has breathtaking beaches and incredible natural wonders like waterfalls. There's also plenty of museums where you can learn more about this Island's history.
For accommodations, there's a vast selection of hotels from five-star resorts to more budget-friendly no-frills options.
Rome
A must visit for any foodie, here you'll taste the best pizza, pasta, and gelato you've ever had in your life. Paired with decadent coffee or beautiful wine, you'll never want to leave.
But there's not just food in this stunning city. You'll also find museums and architecture flooded with art and history, like the Galleria Borghese or the Colosseum.
And just next door is Vatican City where you can check out St. Peter's Basilica or the Sistine Chapel. If you're planning a European vacation, you can easily stop by Rome, as it's easy to get to from other destinations in Europe.
Paris
The hub of history, culture, and art in this stunning City of Light. Explore the famous Louvre art museum, pose by the sparkling Eiffel Tower, or stroll down the boutique-lined Champs-Élysées.
Dine at quaint cafes to Michelin star restaurants and stay at one of the city's world-famous hotels. You'll never run out of stuff to do in this romantic city.
Plan Your Vacation
Now that you know all about awesome vacations destinations, plan your trip today. Where you go is up to you, whatever feeds your curiosity! For more tips on travel, check out some of our other blog posts.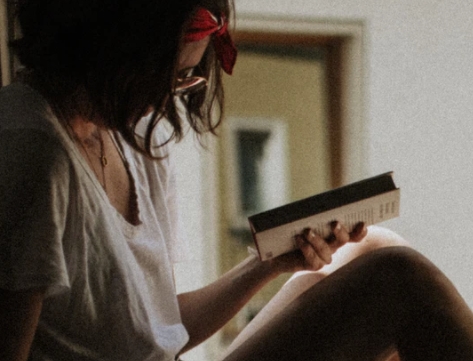 A professional writer with over a decade of incessant writing skills. Her topics of interest and expertise range from health, nutrition and psychology.