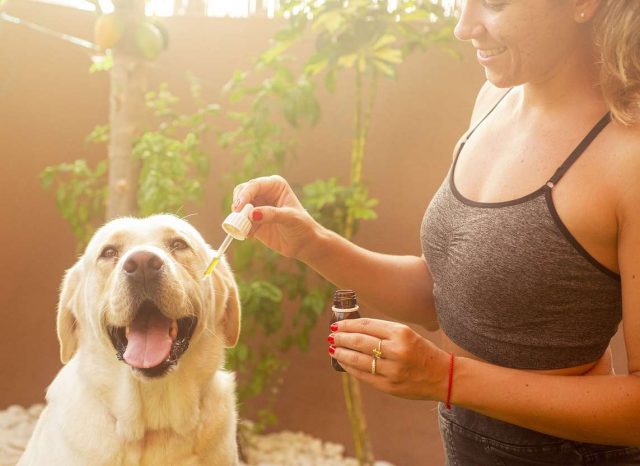 The internet abounds with information on CBD oil, even for dogs. It's become quite confusing to find what they need to know about its benefits, usage, dosage, and side effects. If you are a dog owner, you obviously want to make the best call for your pup, which brings us to the gist of this guide. We have prepared this article to give you all the information about premium CBD oils for dogs. Keep reading to learn more about the benefits, safety concerns, risk factors, and pros and cons to explore your options.
CBD Oil
CBD, also known as cannabidiol, is a component that exists in cannabis and hemp. CBD oil does not contain THC (delta-9-tetrahydrocannabinol), the element that provides the "high" in marijuana. Most CBD products especially beliebis are made from blends of hemp and not marijuana.
The Relationship Between CBD and Dogs
In all honesty, there has been no formal study to prove the effect that CBD has on dogs in particular. However, we know that cannabinoids stimulate the endocannabinoid receptors of the nervous system, which is responsible for maintaining balance in our body and mind to keep us healthy. (1)
The Endocannabinoid System
Dogs, like humans, have a system that monitors all of their bodily functions, and that system is known as the endocannabinoid system (ECS). When these functions start to show an imbalance, the ECS sends signals to trigger a chemical response to return them to normal.
Organic and non-toxic CBD products are similar in that manner. The molecular structure gets stimulated with the use of CBD products to ensure bodily functions are in balance. Research is currently being done to confirm whether it can also influence functions such as metabolism, appetite, pleasure, sleep, immune response, movement, and coordination.
Treatment
As there is no specific data to prove the usage of CBD for any diagnosis, there are informal recommendations from dog owners about its use in treatments. For example, if your dog is suffering from neuropathic pain seizures, CBD oil can help to reduce them.
CBD oil may also help with cardiac benefits, appetite stimulation, anxiety, and nausea with its anti-inflammatory properties. Some also say that CBD oil has anti-cancer benefits, but there is no evidence to support this statement.
Currently, there is an ongoing study taking place through the Colorado State University's College of Veterinary Medicine and Biomedical Sciences to find out if CBD oil can be used as a treatment for epileptic dogs. The sponsor of this study, CHF, is positive that we will soon have supporting evidence to clear the confusion around it.
Seizures
If you have noticed your dog is having seizures, the first thing you need to do is check with your vet. They will prescribe drugs like Keppra, potassium bromide, and phenobarbital. The good news is that the FDA just recently approved the usage of CBD-based products without THC to be used to treat seizures in humans.
This means that further research is being conducted into whether it can treat seizures in dogs too. We must mention that there is no guarantee for curing seizures with CBD products, so again, get your vet's opinion before you make a decision.
Arthritis
Dogs with arthritis are usually given OTC drugs with a prescription, but they often have damaging side effects in the long run. CBD, on the other hand, is known to stimulate the endocannabinoid receptors of your pup's nervous system. It basically triggers bodily functions to modulate the inflammation and pain caused by arthritis.
Different Forms of CBD Oil
CBD products can be made using different forms of CBD. For these products to be approved by the FDA and legal under the 2018 Farm Bill, they have to be manufactured from industrial hemp plants. The final product must contain less than 0.3 percent THC levels. Let's look at the different forms of CBD oil out there. (2)
Full-spectrum CBD Oil:
Made from the hemp plant with less than 0.3 percent THC

Must have a full spectrum of cannabinoids

Strong smell and bitter taste
Broad Spectrum CBD Oil:
This has 0 percent psychoactive THC

A wide range of cannabinoids

Very little aroma and residual flavors
Side Effects of CBD in Dogs
Let's now look at some of the potential side effects of CBD oil. Please note that this is based on humans as there is no scientific data about dogs and CBD products. However, we have prepared a list of side effects for your information.
Low blood pressure: High doses of CBD leads to a sudden drop in blood pressure. Although the drop is insignificant, it still has a chance to create a feeling of light-headedness.
Dry mouth: Research states that CBD can reduce the production of saliva in our mouth. For dogs, this would result in increased thirst.
Drowsiness: CBD is known as a common treatment for dogs with anxiety. CBD offers a calming and relaxing effect to help them fight it, but it can often cause drowsiness if the dose is higher.
Risk Factors
The safety concerns and risk factors of using CBD for dogs are not still unclear due to lack of evidence. The US Food and Drug Administration has yet to approve CBD and has not issued a dosage chart. This indicates that they are not well-informed about the usage and dosage of CBD oils for dogs. It is highly recommended to start out with small portions or amounts to evaluate the results. You can increase the dosage after closely monitoring its effects on your dog.
Please remember to bring it up with your dog vet before you start to experiment with it. We also highly recommend you to be aware of any other health issues your dog might have. This is to confirm that CBD products are not adversely interacting with their body.
CBD Products on the Market
Once you have decided to try CBD products for your dog, along with the approval of your veterinarian, there are few factors to consider while purchasing it. CBD-based products are available in many forms such as CBD gummies and tinctures, but it's best to stick to oils for this matter. Having said that, keep in mind that not all CBD oils in the market are the same. You may have to look into the quality of the product before using it on your pup. You should hunt according to the following factors:
Price – This is the number one rule. Do not purchase a product simply because it's cheap. Higher quality and purity should be your foremost priority. A product that's cheaper might be cheaper for a reason. It could easily contain herbicides, pesticides, heavy metals, etc. that could cause harm to your dog. Also, make sure that it does not contain any additives.
Organic – Even if you are not able to find an organic CBD product, at least make sure that it does not contain fungicides, pesticides, or solvents.
Liquid – Make sure you are buying it in a liquid form. Especially for dogs, look for CBD products that are oil-based or tinctures. The liquid form allows you to make adjustments to the dosage with the dropper.
Analysis – The manufacturer of the product must provide a certificate to prove that the amount of CBD in the product is approved and certified. As mentioned earlier, you should remember to make sure there is no THC present in the product.
The CBD Wellness Trend
So why is CBD becoming so popular now? This is due to the legalization of marijuana in several countries and states that have brought it into the limelight. People are now looking into the health benefits of marijuana-based products. There are numerous studies that are ongoing to find out about its uses and efficacy. Some manufacturers are on the verge of creating product lines to treat certain conditions, especially for animals. Products are being made to control anxiety, pain, arthritis, seizures, and other conditions.
Conclusion
Be careful about what you are reading. There's so much misinformation floating around everywhere regarding CBD-based products that can be misleading. You may already have medicines that are commonly used to treat minor pains and aches for your dog. But for more complicated conditions, you always have the option to explore other avenues such as CBD-based products to help your pet. Pay attention to the quality of the product that you are purchasing. To be safe, buy from a reliable source or a reputable company.
Lastly, always check with your veterinarian before you start using it on your dog. They may not want to prescribe it, but they will certainly be able to give you advice.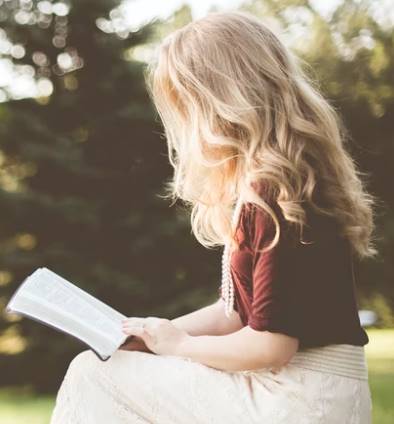 Speaks from heart, always too passionate and driven by emotions. Spins the words with kindness & sharpness, intriguing your ever-inscrutable minds.