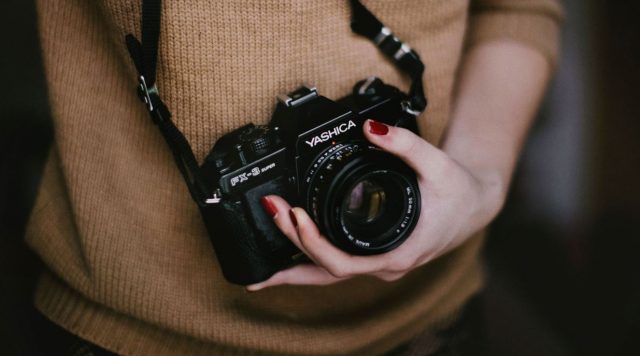 You have good products, but why are they not selling? Is it time to hire a social media photographer? Here are some reasons you should hire one asap
As visitors are scrolling through your Instagram feed, you have only three seconds to make a lasting first impression, or else they will be scrolling elsewhere.
Vistors will know within 3-7 seconds if they want to become your customer or not. Your social media photographs must be engaging, appealing, and convincing. Or else you could lose them as a customer.
If you are selling either a product or services on your social media and have not thought about hiring a social media photographer, you could be doing your business more harm than good.
Many social media channels have so much potential with their products, but their pictures are sub-par. This affects their sales and pocketbook. Perhaps you've considered hiring a photographer as part of your team, but you don't have the budget to do so. Your safest bet is to hire a freelance photographer, that way you only have to pay per project, since it's unlikely that you'll need photos every single day.
So what exactly can a social media photographer do for your business? Other than perfect photos, how would you benefit from hiring one?
Keep on reading to learn more.
It Is So Much More Than Filters
Instagram provides some awesome filters for you to edit your photos and make them appear consistent. Depending on your essence, you can make the tone brighter or lighter, but this only goes so far.
You can filter your photos to the moon and back, but if the photos that you are working with are not adequate, it will not draw in more attention whatsoever.
A professional social media photographer does more than just shoot your photos, they will work with photo editing software such as photoshop, lightroom, and more.
Provides Consistency to Your Photos
Without a professional photographer, you probably just take random photos of your products whenever you get the opportunity. You may know enough to stage it well and align your products nicely with great lighting.
This in itself will work wonders for advertising your products and puts you ahead of some other feeds.
However, a professional social media photographer is much more experienced at shooting your products from the right angles, lighting, and setup. You will leave with hundreds of shots that you can use in your social media feed in the future. This is much better than a random photo here and a photo there.
These elements may seem small, but they make your photos much more appealing and will set yourself apart from your competition ten-fold.
The Professional Will Have the Right Setup
Have you ever scrolled through another business's feed, and noticed they have an inconsistency of lighting, background, and colors? This is because they took random pictures of their products at random times.
This change in lighting, background, and colors is distracting to our busy monkey minds. It appears too busy and can bother the minds of some visitors.
Hiring a professional means more than just the person taking the photos, if you are in their studio, they will have the right lighting equipment, staging, white backgrounds, and more.
Save You Time and Stress
Research tells us that business owners that fail to delegate out tasks have a 59% higher burnout rate than those who know how to hand out tasks.
If you focus on trying to run your business, do your bookkeeping, produce your products, deal with customer communication, perform the marketing, and take your photos, everything you do will end up being sub-par.
You cannot do everything perfectly, and some portion of your production, such as your photos, will suffer because of this. Instead, do the things that you naturally are good at, and what started the business in the first place.
Leave the rest for the professionals in that niche to take care of. By hiring the photographers, you can now relax about the fact that you are not the only one having to stage, shoot, and edit your products.
You Can Be the Face of Your Brand
People love and desire to connect and relate with each other. If they can relate to you and your brand, they are more likely to take action and purchase your product. These people will now also become your tribe, once they feel a connection and relation, they will support your business and help to spread the word.
Without help, you have to set the timer on your camera, awkwardly run into place hoping the photo will suffice enough to share on social media. And for the love of God, please do not post any selfies!
A professional social media photographer will have the creative eye to help style your photos to suit your brand. They will help you to pose correctly and ensure that your photos all have the same theme.
Professional Images Gives you a Professional Look
Without even looking at the number of followers, you can see the differences between the big brand products and the amateurs. The big companies know to use professional photography for every shot. They understand where their place is within their business, and they post high-quality images with a consistent theme.
The amateurs stay amateurs because they try and do everything themselves, and the pictures end up looking average because photography isn't their expertise, making the products is.
Your Business Will Have More Sales
In a perfect world, the appearance of your products will not affect the ability of people to see it's worth. Unfortunately, that is not the case. In today's world, image is everything.
People naturally gravitate towards attractive things and looks matter more than ever before. Because of this, having attractive and professionally taken images will increase your sales tremendously.
Are You Ready To Hire a Social Media Photographer?
If you are ready to uplevel your business and stand out from your competition, it is time to consider hiring a professional social media photographer.
If you found this article useful, check out more like this in the business section of our blog. There is always more information waiting for you to learn how to transform your business and get more sales.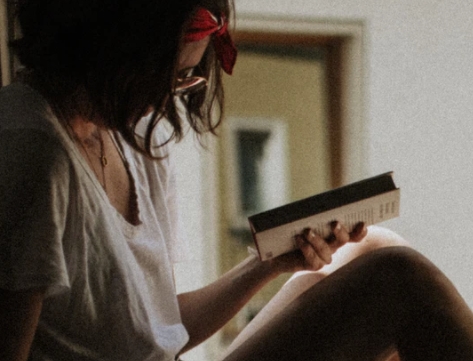 A professional writer with over a decade of incessant writing skills. Her topics of interest and expertise range from health, nutrition and psychology.