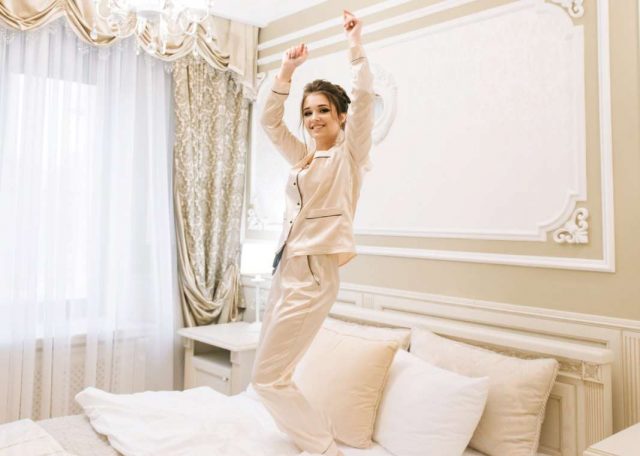 We all know about Sleeper for its pajamas, dresses, loungewear sets, and many more stylish items. This brand has been providing a unique and fresh women's style for 8 years and continues to show its best. You simply need to surf social media to see that the company is truly on the crest of a modern fashion wave and advanced trends. With the birth of the Sleeper brand, it has become clear that customers have never ceased appreciating simple yet cool items. The company is particularly known worldwide for its pajamas, as we have mentioned before. Many women have developed a fondness for delicate hues because of Sleeper brand. If you are bored with your pajamas or just want to try something new and luxurious – state of the art line of Sleeper feather trim pajamas will be our response! The vast majority of ladies praised Sleeper feather trim pajamas outfits, which are truly exceptional. Here we have a business that has evolved from a pajama manufacturer to a prominent casual clothing manufacturer. That's probably the key to understanding why Sleeper knows so much about how to make an item of clothes as pleasant as possible to wear. And that is why women adore Sleeper's outfits so much.
Pajama sets for women: there is something for everyone
Someone may think that pajamas are not needed in women's wardrobes, but we completely disagree with that kind of thought. Pajamas are designed to make you feel as comfortable as possible. That type of outfit is quite useful. Not only you can sleep in it. A pajama is the most comfortable clothes for the morning routine or some light waking up exercises. Or, when you are in a particularly relaxed mood, you can just stay in pajamas all day long. The Sleeper's pajama sets are a garment perfect for having fun. Sleeper's stock features various pajama sets for women among which there are such ones as:
Party pajamas

Sizeless pajamas

Linen sets with shorts

Linen sets with pants
The designers try to make clothes that customers will identify as comfortable and pleasant. There might be numerous occasions on which a woman could wear Sleeper looks. The sets are made to give the customers the special feeling as if the garment were a part of their body. It's possible because of the lightweight materials such as linen used in the process of modeling. The party pajama set designs look lovely and catch the respect of others. Models from the Sleeper party pajama line have easily detachable feathers lighting the mood and providing feel-good and life-balance vibes. Certainly, these clothes can be described as high-quality ones as they are made from the best biodegradable materials. Considering this, Sleeper clothing is pleasant to wear and safe even for sensitive types of skin.
Party in pajamas!
During the COVID-19 pandemic and all those quarantines, we have learned a new way of having fun – having family parties and even Zoom parties. Meanwhile, people still want to wear comfortable and light clothes even when it's just a little slumber party with the closest ones, don't they? And what could be more comfortable than wearing pajamas? Almost nothing. It would be a great idea for one of those parties. A pajama party is great fun and the perfect way to make some brilliant memories with your friends or relatives. So, the first and basic thing you need is pajamas. Sleeper's pajama sets will exceed any expectations. Not only are they comfortable, but they're also elegant and stylish like a feather PJ set, for instance. Be sure, they would look good even at a cocktail party due to their elegance and uniqueness.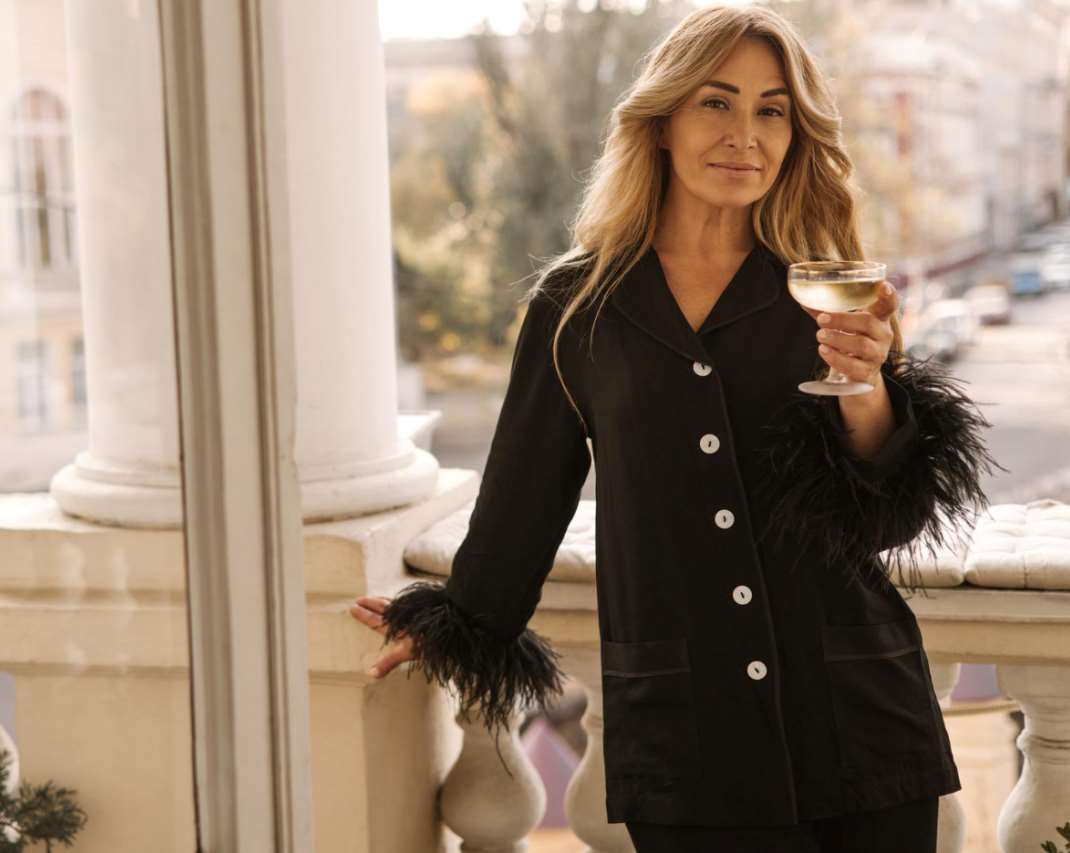 Feel more comfiness in Sleeper sizeless pajamas
Sizeless pajamas are another multipurpose clothing option. They are super fit to wear at home, and for parties too! Be sure that the color range is wide, so you can find some options you would really appreciate. High fashion enthusiasts will enjoy trying out Sleeper linen set with shorts or pants. The brand loves linen for its quality and biodegradability. So, by buying a Sleeper linen garment the customer can be assured of receiving a set made from the best quality natural fabric. The garments are an excellent chance to try something brand new for you and feel even better and better every time you wear them! (1)
Bridal pajamas
Amaze your guests with something brand new. Sleeper's bridal pajamas are undoubtedly a piece of art. Choose your comfiness and unrepeatable look instead of classic wedding dresses. Bridal pajama is a new way of wedding ceremony fashion. They are light and bright – all you need if your ceremony takes place in a warm season of the year. They are also stylish, elegant, and unique. Moreover, they allow you to feel special. You can also wear pajamas on your honeymoon trip. It would remind you about the wedding – one of the most important days of life and a fabulous celebration. (2)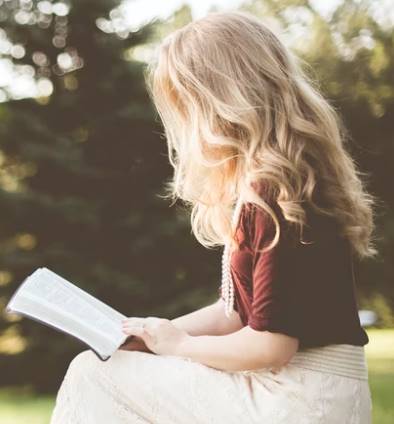 Speaks from heart, always too passionate and driven by emotions. Spins the words with kindness & sharpness, intriguing your ever-inscrutable minds.