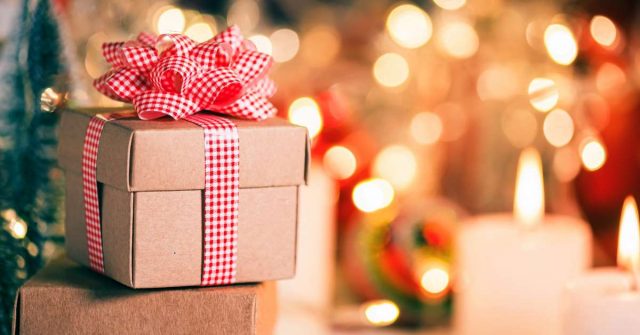 I am sure that by now, you've all learned what hygge means. So, with that in mind, it's time to focus on spreading that hygge all around. And what better way to do that than gifting? Gifting is one of the most genuine ways of expressing our emotions and appreciation for another person. The act shows that we care about somebody so much that we genuinely wish to see them happy. We want them to have everything they desire, so we do our best to make that happen. (1)
But there is a crucial difference between a regular gift and a hygge gift. So, keep on reading if you want to find out what makes hygge gifts much more special than anything else you've ever received…
What Is A Hygge Gift?
Gifting is indeed a noble act. That is why it's crucial to be mindful of what you give people. However, gifting is not only about the act of giving. It's what you give that matters the most. So even though practicality should absolutely be on your list when browsing, gifts should be thoughtful and sentimental above all else. In other words, gifts should give off hygge vibes.
What Does Hygge Mean When It Comes To Gifts?
Well, hygge gifts represent the famous, Scandinavian lifestyle that focuses on living with a sense of comfort, peace, and coziness. In other words, hygge gifts are regular self-care items that are either picked with the utmost attention or crafted and personalized with love. These self-care souvenirs exist to remind us that happiness is everywhere around us, especially in those tiny little things that we enjoy daily.
What Do You Put In A Hygge Box?
Once you've finally decided what you want to get for your person and you are ready to shop, the first thing you need to know is small, local small businesses are your best option.
Why is that, one may ask? Well, first things first, compared to large competitors, small businesses offer handmade products. Their unique and thorough approach to work helps them serve more customers directly with greater flexibility. That's what makes their services more substantial, hence why they're the perfect choice when it comes to picking a gift.
The ideas are endless. You just have to let your imagination go wild. Nowadays, you can find anything you think of, from sustainable, handmade candles, vases, light lanterns, cute cups, and clay pots to handmade bed throws, hand-woven jute carpets, sweaters, scarves, and whatnot. Even better, you can even get a personalized gift box containing a few of the products I mentioned above.
Here's an idea if you are fresh out of ideas on what to put in a hygge box. If you are making a hygge gift for her, you can start with a cute, cozy item you know your friend/partner would love—for example, a new pair of warm pajamas. Now work your way around that main gift and create a concept. For example, if you want your hygge box to be appropriate for a perfect winter night, I'd suggest you throw in a few scented candles, a box of chocolates, a bottle of wine, and a book from their all-time favorite writer.
Or better yet, go wild and forget about items. The best hygge experience for him might involve an experience. Yes, you read it just right. If you don't feel like wasting money on a hygge box that you know for a fact it won't impress your friend/partner, do not hesitate for even a minute. Instead, book them a flight to a country you know they'd love to visit, arrange a weekend getaway in the woods or if they're more the adventure type, take them paragliding or bungee jumping. There are millions of ways to surprise them that don't necessarily involve buying items. If you ask me, things may last a long time, but experiences stay in your heart as long as you live.
Last but not least, if you choose to go with a "thing" gift, wrapping it is almost as important as the gift. It's the final touch, the cherry on the sundae. And it is what makes the gift even more personal and thoughtful. When it comes to wrapping a gift, I've always relied on matching the gift wrap with the present and the occasion. In this situation, the perfect way to wrap up your hygge gifts is to add them to a big cardboard box with a big, red ribbon on top of it. The final touch includes a few pine branches and tiny pinecones to spark those festive vibes. And there you have, your personalized hygge present!
How Do You Give A Hygge Gift?
Pretty much the same way you give any other gift. The only thing that makes hygge gifts different is the amount of love, patience, and thought a person puts into making them. And that, my friend, cannot be overlooked. Energy like that is deeply felt and understood but, most importantly, appreciated. A hygge gift is unlike any other gift. That is what makes it so unique.
Is A Cozy Blanket A Good Gift?
I don't know about you guys out there, but a warm, fluffy blanket is probably one of the best gifts one can receive. I think it goes without saying that as we grow older, we slowly start to lose interest in always being included, and we begin to cherish our alone time more than ever. That is when we realize that self-care is above everything else in life. And when I say self-care, the first things that pop into my mind are my bed and my blanket. Rest is what gets me through the day and gives me my energy. Alone time is an essential part of my self-care routine. Whatever I choose to do, my lovely, warm blanket is everywhere with me.
So, yeah. If you feel that your favorite person can relate to this, a cozy blanket might be the perfect gift for them. Pick their color and surprise them when they least expect it!

A professional writer with many years of experience in the fields of psychology, human relationships, science, and spirituality. If you have a general question or comment please fill out the form and we will get back to you as soon as possible https://curiousmindmagazine.com/contact-us/