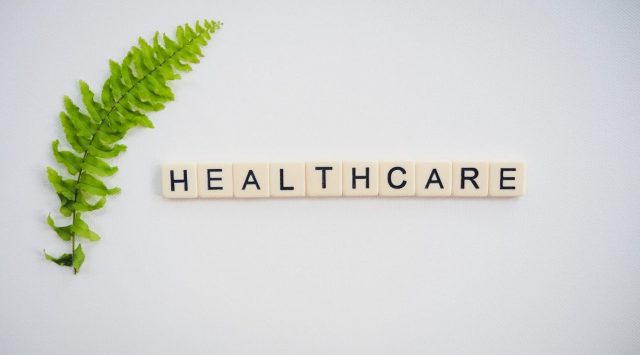 Want to have an influential career future? Inspired by the superheroes working at the front line selflessly during this Pandemic? You don't have to have an MBBS degree to work in the healthcare sector. Many healthcare jobs are not only essential but also pay well. There has been a dramatic rise in the demand for healthcare administrators, nurses, personal care aides, physician assistants, genetic counselors, and many more. Thus the higher the demand, the higher would be the salaries of the healthcare professionals. The positions mentioned above fall under the chart of the healthcare team, emphasizing on the disease treatment and wellness as well as prevention of any sort of disease.
Currently, in the U.S, over 6000 hospitals are running in the country. By the end of 2018, over 16.2 million people were employed in the healthcare sector, which is around 11% of the overall jobs present in the economy. This outstripped almost every other sector in the economy in 2018, this includes:
food services (261,000)

construction (280,000)

manufacturing (284,000)

retail sales (92,000).
Here are some possible reasons for the sudden increase in the need for healthcare degrees:
COVID-19 Pandemic and an increase in other health concerns
The ongoing COVID-19 Pandemic is probably a significant reason for the year 2020 to have sparked an increase in the need for the healthcare workforce on the frontline. The passion of working in the healthcare sector has made the youth of today to rethink about their careers and opt for something they would genuinely be recognized for.
Countries are aiming to be armed by all types of healthcare professionals to combat any other disease coming their way in the near future. This Pandemic has taught us all a very valuable lesson of taking precautions beforehand.
Click here if you are looking to do your bs in healthcare management online.
The 'Baby Boomer' myth is real (1946-1964)
According to the U.S. Bureau of Labour Statistics, aka BLS, from 2018 to 2028, employment in the healthcare sector is predicted to grow 14 percent, it is speeding up much faster as compared to the average rate for the rest of the occupations, making it up to 1.9 million new jobs. The reason behind this sparked growth is highly due to the 'aging population.' Consider these demographics:
More than 3.5 million Baby Boomers born between 1946-1964 would turn 55 every year.

The age group of 65 and older in the U.S that was around 35 million in the year 2000 was expected to rise by 54 million in 2020.

When the last round of the boomers would reach their retirement age by 2029, 65 or older age group would go all the way up to 71 million, a 73 percent increase calculated from about 41 million in 2011.
However, this year there has been a massive decline in the 50 and above age group population due to the COVID-19. The new statistics are yet to come forth.
If you analyze the median annual wage for a healthcare technician and professional, you would be surprised to know that the figures sum up to $68,190 for May 2019, a lot higher than the average $39,810 annual wage for every other occupation in the economy.
More access to medical health care
With the change in time, there has also been a huge change in health awareness. A lot of people have been gaining more access to affordable healthcare facilities. This has been possible due to the establishment of health insurance policies based on The Patient Protection and Affordable Care Act. You are offered health insurance at various workplaces; you can even apply them privately, making health care affordable to all.
More and more people are coming in; there would be an obvious increase in the demand for healthcare workers of all sorts.
Nurses are reaching their retirement age
Yes, it is true; there is around a million nursing staff that has reached the brink of the retirement age. This means that around one-third of them would end up retired in the coming years. It has been predicted that by 2024, around 700,000 nurses would leave the labor force entirely.
Online Health degrees in demand
This lockdown is a great opportunity for you to initiate as well as spend your free time in something healthy and productive that could also earn you a degree. Here is a list of the highly demanded healthcare degrees of 2020:
Physical Therapist- the top of the health care career list due to its moneymaking position as well as its demand in the coming years. The lifestyle it offers is very flexible and comfortable, as well. The average annual wage for physical therapists recorded was $87,930, whereas the demand for this profession would grow by 22 percent by 2028. You get to choose your working hours, and your clients, and are usually considered self-employed.
Dental Hygienist – somewhere between 2018 and 2028, there would be a great increase in the dental hygienist job to 23,700. The growth rate this represents is around 11 percent. As a dental hygienist, you can earn an average annual wage of $74,820.
Physician Assistant – Do not bother confusing them with medical assistants that is a separate category. A physician assistant is a highly trained health worker possessing advanced degrees since their job is to work closely with medical doctors to treat and diagnose illnesses. The average annual salary of a physician assistant is around $108,610.
Nurse Practitioner – as of some of the states in the U.S., a nurse practitioner has the legal license to perform the tasks of a physician. Since there is an expected increase in the demand of healthcare professionals over the next decade, the probable demand for a nurse practitioner will rise by 26 percent. The average salary goes around $113,930 annually, way more than a physician.
Home Health Aide – To be a health worker, you don't need to work at a hospital or clinic. With this, you are given the license to assist your patients in the patient's home. The projected growth rate for this profession would go around 41 percent, whereas the average salary is around $25,280 annually. To qualify for a home health aide degree, all you need is a high school diploma or equivalent. If you are still confused, the job description of a home health aide is to aid patients having disabilities, cognitive impairment, or chronic illnesses and help them improve their condition in their day-to-day activities.
Conclusion
If you had planned on acquiring a certain healthcare degree, now is the right time to prove yourself. Make the most out of your quarantine days as you can also get your healthcare degree online, thanks to technology. As it is rightly said, when there is a will, there is a way.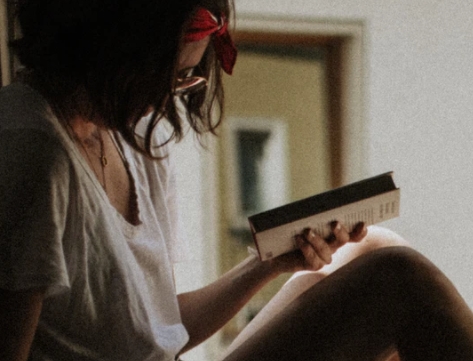 A professional writer with over a decade of incessant writing skills. Her topics of interest and expertise range from health, nutrition and psychology.