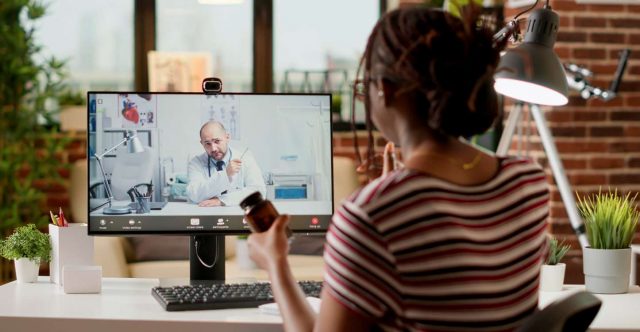 At Confidential Recovery, our San Diego based addiction treatment program, we faced a challenge during the pandemic – how do we treat our patients when we can't meet with them in person? Fortunately, technology bridged the gap as we were able to stay connected via telehealth meetings (which function like a ZOOM video conference).
This 'silver lining' of the pandemic has actually turned into a very helpful medium for us to keep recovering individuals involved in our treatment program.
Is Telehealth Effective for the Treatment of Addiction?
The core process of substance use disorder (SUD) counseling is a verbal exchange between the counselor and the patient. There have been studies conducted about the efficacy of telehealth treatment (like this one conducted by the American Psychological Association), and the results have been surprisingly positive. In fact, telehealth has been shown to be just as effective as 'in-person' care, and possibly even better, due to retention rates being higher.
Utilizing a Hybrid Telehealth/'In Person' Model
While we have been pleasantly surprised by the results of these studies and also the participation of the clients in our telehealth program, we still prefer to have the patient 'in the room' whenever we can. "Even though the studies have shown that telehealth is as effective as 'in person' counseling, we strongly encourage our clients to attend our counseling and support group meetings on-site, at least part of the time, "says Jay Wylie, Operations Manager at Confidential Recovery.
Our treatment program services many Veterans, a population that struggles with addiction at a higher rate than civilians. Veterans in our program have found that the camaraderie of meeting 'in person' is very therapeutic. The recent end of the Afghanistan conflict and the images in the news of the Ukraine conflict have awakened symptoms of PTSD in Veterans, which is a trigger for them to relapse on their drug of choice. "It's helpful to acknowledge these feelings and speak out to the other Veterans in person, because it is a relief in knowing that you are not alone," says Jay Wylie. "Then, beyond the group counseling setting, mindfulness activities and experiential therapy can be great to help our Veterans maintain a sense of well-being, and some of these activities are not appropriate for remote [telehealth] sessions." (1)
Telehealth Removes Many Barriers to Seeking Treatment
When it comes to substance-addicted individuals, sometimes the first step is the hardest one to take. Telehealth allows our clients to 'test the waters' from home. Once they've started the process of participating in counseling, there is a momentum toward recovery that builds and can carry them into 'in-person' involvement.
Telehealth Helps Overcome the Stigma and Shame of Addiction
Stigma is a great hindrance to those struggling with a substance addiction getting help. Shame can exacerbate their SUD. The privacy and confidentiality that online counseling affords can make it easier for the person seeking help to get started.
Overcoming the Transportation Barrier
Many patients are in rural areas and must travel long distances to reach a SUD counselor. During COVID-19, we were all encouraged to 'shelter in place, ' and many people lost their cars as a result of financial hardship. For a time, even public transportation was limited in certain areas. But, throughout the entire pandemic, almost everyone had a cell phone, which gave them access to telehealth counseling.
Telehealth Allows Disabled People Greater Access to Counseling
People with cognitive, movement or other kinds of disabilities (including blindness) can have a hard time traveling to drug counseling sessions. With telehealth, they can connect with their care provider for regular meetings without having to worry about arranging for travel to the site.
Telehealth Allows for Greater Flexibility in Scheduling Mental Health Appointments
Counselors and treatment programs often keep short hours. In the past, many patients have found it difficult to nail down an appointment schedule. By utilizing telehealth, counselors can accommodate a wider range of hours, including nights and weekends, if they so desire. (2)
Getting Started with Telehealth
If you are seeking a telehealth provider for an SUD or other mental health disorder, you can start by contacting The Substance Abuse and Mental Health Association (SAMHSA), which operates a toll-free number that is staffed 24/7. That line can be reached by calling 1-800-662-HELP (4357). If you or a loved one are in the San Diego area and struggling with an SUD, you can call Confidential Recovery at (619) 452–1200.
About the Author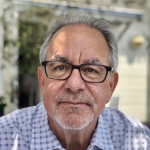 Scott H. Silverman is one of the nation's leading subject matter experts on substance use disorders. He's made countless appearances on television to spread awareness about the opioid overdose epidemic. He is the founder and CEO of Confidential Recovery, an drug rehab in San Diego that specializes in helping adults achieve sustainable recovery.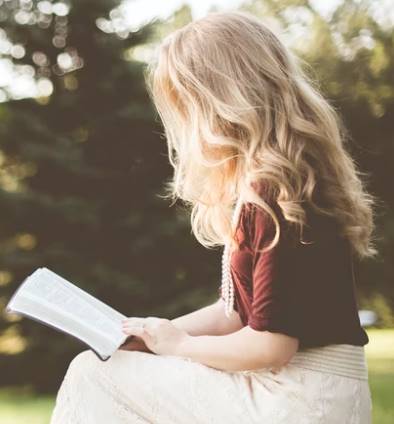 Speaks from heart, always too passionate and driven by emotions. Spins the words with kindness & sharpness, intriguing your ever-inscrutable minds.