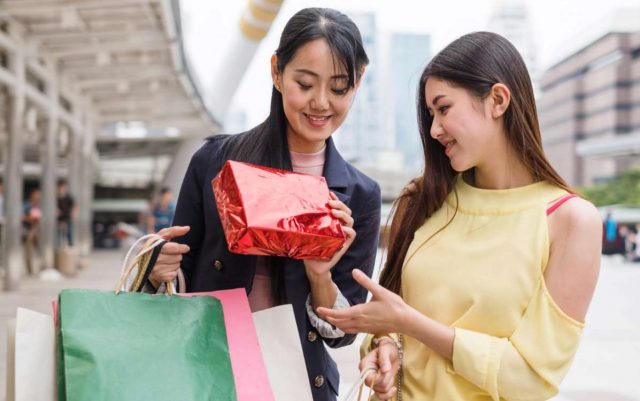 For many people, giving gifts is simply something that they have to do or a social norm that they do out of habit. For others, however, giving gifts is their way of showing how much they love and appreciate someone.
That being said, it can be hard to know what gifts to get someone, which is why we've put together this handy list of eight of the best gift ideas. Next time you get stuck on what to buy for someone, just come back here for inspiration.
A massager
If there's one gift that everyone will love, it's a massager. After all, most of us are dealing with a lot of stress, so anything that can help us relax is a great gift.
And since many people don't like the idea of other people actually giving them a massage, a massager that they can use on their own is a great idea.
If you know someone who's always feeling stressed and needs a break, you should get them a massager. Someone who spends a lot of time on their feet may benefit from a foot massager. Some foot massagers can work up the calves, so it's a great gift for anyone.
A voucher
People always say that vouchers are a bad gift, but the truth is that many people would prefer a voucher over a gift that they won't end up using. A voucher is a good gift idea because it's more personal than cash, but it still gives your loved one the choice to get something that they want.
This makes it the perfect gift when you're not sure what to get someone. Just be sure to get them a voucher they can use – for example, if they love reading, a voucher for a bookstore can be a good idea.
A subscription
If you truly want to spoil someone and give them a gift that keeps on giving, why not get them a subscription to something they will enjoy?
This could be a magazine or a specific app. For example, if they enjoy movies, a year-long Netflix or Hulu subscription could make for a great idea. Of course, it's a good idea to check that they will actually use the subscription before you commit to it.
An experience
The problem with buying gifts for someone, especially when you've known them for a long time, is that it can be hard to get them something they don't already have.
Instead of giving them a tangible gift, why not give them an experience? For example, you could give them a spa treatment, or pay for a bungee jumping trip if they are an adrenaline junkie. You can even offer to simply take them out for a meal. An experience is something that they will likely treasure much more than a gift.
Headphones
Headphones seem to be one of those things that everyone can use. People often use them when they're exercising, whether that's in a gym or when they're out running. People also often use them when they're in a busy office, or on a commute.
A good set of headphones or earphones is thus always a good idea, especially since it's so easy to lose or break them. Of course, there are many kinds of headphones and earphones, and everyone has their own personal preference, so you should try to find out what your loved one will prefer.
If they like wireless headphones, getting them AirPods or something similar could be a good idea. If you want to learn more about fake AirPods versus the real thing, click here.
Something custom made
If you're stuck for gift ideas, you can't go wrong with something customizable. A mug, a hat, a shirt, or a protective phone case . . . the possibilities are endless.
You can customize each gift to suit the specific person. You can go for something meaningful, or an inside joke – it's up to you.
People love custom gifts because they show how well you know someone, and it's also something unique made specifically with someone in mind, which makes it so much more special. So, start thinking about some designs so that you know what to get them next time you're struggling to come up with a gift.
Baked goods
You truly can't go wrong with giving someone a sweet treat as a gift, and it's even better if you make it yourself. Giving someone some homemade baked goods is a great gift idea. Not only does it show you put time and effort into the gift, but you can also be sure that it's something they will enjoy.
It's also a great gift idea if you have a low budget, or you left their gift until the last minute. If you're looking for a gift for the chocolate-lover in your life, these chocolate brownies are perfect.
Something useful
Look, when you're buying a gift for someone, it's natural to want to get them something fun and exciting. But that's not always the best idea.
It might be a good idea to find out what they need, instead of what they want. Maybe they need new pillows, or their pans are looking a bit worse for wear. While these types of useful gifts might not be the most exciting, it's always best to get someone a gift that you know they will use and appreciate. You can get a lot of ideas about gifts for daughter.
In conclusion
If you feel like you've run out of gift ideas, hopefully, this post has helped to spark some inspiration. There are plenty of gifts that you can give your loved ones, you might just need to get a bit creative.
Gift-giving can be a very stressful thing because you're always trying to get the perfect gift for someone, but it doesn't have to be. Keep in mind that, while gifts are traditionally a surprise, there's also nothing wrong with straight-up asking someone what they want for their birthday, Christmas, or another event. As cliché as it may sound, it's truly the thought that counts, not the gift itself.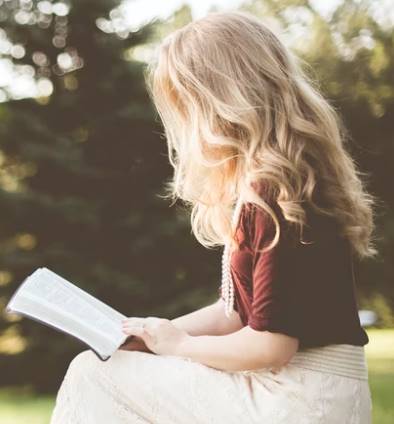 Speaks from heart, always too passionate and driven by emotions. Spins the words with kindness & sharpness, intriguing your ever-inscrutable minds.