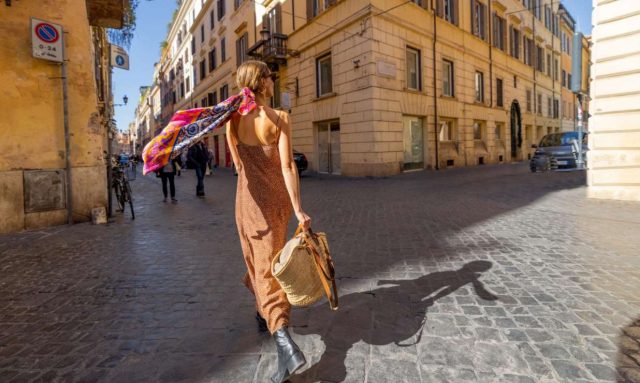 Surprise a friend or loved one with a present they can use in their travels!
Traveling can be an incredibly rewarding experience, and it's even better when you have thoughtful gifts to commemorate the journey. If you're looking for the best travel gift ideas for a friend or a loved one, we've got you covered.
Getting something special for their trips is a great way to show your appreciation of their wanderlust. Finding just the right gift can be challenging – but don't worry! We've got some great ideas that any traveler would love.
Below, you'll find a list with what we consider to be the best travel gift ideas – perfect for frequent flyers in your life who appreciate thoughtful presents tailored to their favorite activity.
From practical items like stylish luggage tags and all-in-one adapters to unique mementos such as custom postcards or personalized journals. Read on for the best travel gift ideas that will make every trip memorable.
Unique travel gift ideas for every budget
Are you looking for the perfect gift for a wanderlust friend? Whether they're traveling the world or adventuring close to home, travel-inspired gifts are always sure to please.
From practical items like luggage tags and passport holders to fun gadgets – there's something out there that any traveler will love.
Let our guide of unique and useful travel presents help you find the ideal present! Keep reading to see our suggestions for the best travel gift ideas.
Best travel gift ideas to help them organize for their trip
Here are some of our favorite travel gift ideas that will help any globetrotter organize and prepare for their wildest escapades.
An adapter for multi-country trips
A world traveler can get quite frustrated if they bring a string of different plugs with them on their travels.
This updated adapter packs in more than 50 countries and 250 regions into one convenient device – enabling travelers to make sure their devices stay alive so they can move with ease from country to country.
Packing cubes
Packing cubes are one of best travel gift ideas that you can get for the traveler in your life. They are small, light and help travelers stay organized while on-the-go.
The best thing about packing cubes is that they come in a variety of sizes, colors and fabrics to best suit whatever type of adventure is being taken.
Whether it's an international trip or a weekend away, packing cubes offer organization without compromising style. Not only do these nifty containers keep clothing or other items sorted, but they also compress them for easier transport and storage.
An all-in-one passport and wallet holder
One of the best travel gift ideas for that special someone is an all-in-one passport and wallet holder. Not only does this convenient accessory keep important documents and cards in one place, but it also helps keep them protected from damage or loss.
The best part is that this wallet holder comes in a variety of colors and styles to fit any traveler's aesthetic!
Whether they're jetting off around the world or just to the next city over, gifting an all-in-one passport and wallet holder will show them you care about their next exciting journey.
The best travel gift ideas for the creative mind
Traveling is one of life's biggest joys, so why not give your favorite traveler something special? We've rounded up some great ideas that will inspire them to explore the world with an open mind and curious heart. (1)
An instant camera
When it comes to best travel gift ideas, an instant camera is a great choice. Despite the rise of digital cameras and smartphone photography, these devices still offer a unique option for capturing moments: instant photographs!
Instant cameras provide the perfect way for a traveler to capture special memories that can be cherished forever.
A scratch-off poster map
If you know someone who loves to travel, one of the best travel gift ideas is a scratch-off poster map. They hang it on their wall and each time they visit a country or region, they can take a coin and scratch it off the poster, revealing the beautiful illustrations underneath.
This is a great way for them to chart their journey around the world and serve as a visual reminder of all their adventures.
Glasses engraved with maps of their favorite cities
The best travel gift ideas often revolve around a hobby or passion, and for avid travelers, one of the best gifts you can give is a unique set of cocktail glasses that have detailed maps of their favorite cities etched onto them.
From Rome to Paris, these beautifully crafted glasses will be a reminder of past travels and kindle dreams of future destinations. They are perfect for enjoying an evening tipple, alone or with friends in true traveling spirit!
The best travel gift ideas for a comfortable trip
Whether your loved one is taking a domestic flight or international cruise, here are some excellent travel gift ideas that will help them stay relaxed and well-prepared while on their travels!
Noise-canceling headphones
When it comes to best travel gift ideas, noise-canceling headphones are a great option. They provide superior sound isolation, which all regular headphones simply can't match.
Additionally, noise-canceling headphones can block out all of the disruptive noise associated with travel – from airplane engines to background chatter – so that passengers can enjoy music or podcasts without any distraction.
Compression socks for long flights
If you're looking for the best travel gift ideas, you should consider compression socks. Not only do compression socks make great gifts, they can also be incredibly beneficial during long trips.
The design of compression socks helps improve circulation and reduce fatigue. These vital benefits are especially helpful when traveling and sitting for extended periods of time, such as on a plane or train.
A neck pillow and a sleep mask
Whether you're shopping for a jet-setting friend or picking out a treat for yourself, a neck pillow and sleep mask combo makes for the best travel gift ideas.
Not only will this duo keep your traveler comfy and cozy onboard their next flight, but it also acts as both an aid and symbol of excitement: it looks forward to the best (and worst) parts of any trip – sleeping!
And best yet, it easily folds up into a handbag or suitcase pocket for easy storage when not in use! (2)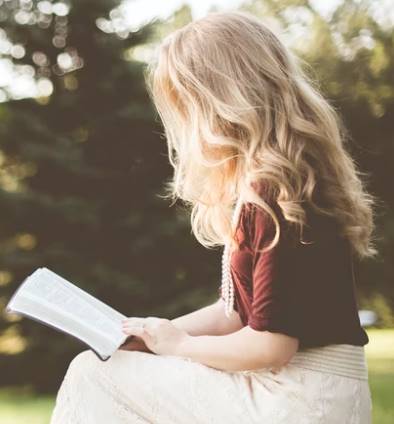 Speaks from heart, always too passionate and driven by emotions. Spins the words with kindness & sharpness, intriguing your ever-inscrutable minds.