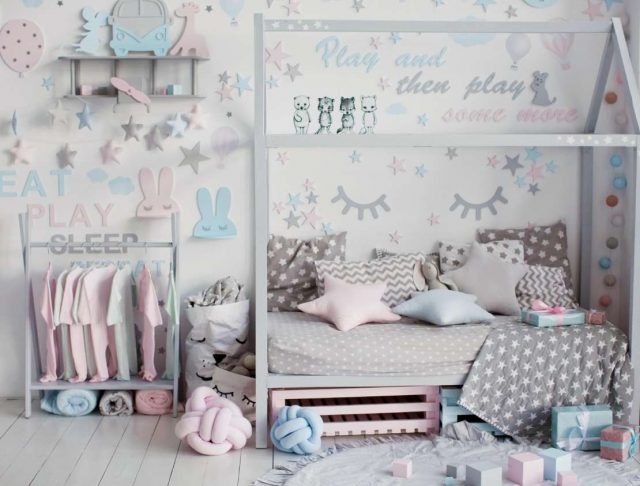 Are you planning to give a personal room to your kid? Your kid must be super-excited because who doesn't want a personal space where they can play, relax, and enjoy their company? Kids are no different, and their excitement about having their room and decorating it increases as they grow up. Your kids need a functional yet beautiful room, and it can be challenging, to say the least, to accomplish this. Right? So how can you achieve this? You don't want to compromise on the style and functionality of the room, but you also want to incorporate the ideas the kids have for their room. This is the way to create a happy room, and here are a few ideas for the same.
Keep the décor simple.
The first tip to follow is to keep the room simply because you might change it in a few years when the kids grow. Also, minimal furnishing and simple décor ensure there is more room for the kid to play.
Add toys to their room.
Kids love their toys the most, so when decorating a room for them, focus on that. For instance, if the space is larger, you can add a ball pit or indoor swing from Lifespan Kids or add a classical piano in the kid's room. It will help you create a separate corner for play, with the room getting a fun twist without sacrificing style. Even a chalkboard wall, a rock-climbing wall in the room, and more can help the kids stay engaged in the room and have fun.
Find cabinets and storage units as per their height
They have their room, but do you worry about how they will keep it organized? The solution is to have everything where they can reach it. So, the closet and storage cabinets should all be the same size. Moreover, have a dedicated place to keep the toys, like bins where they can put them away after playing.
A chalkboard wall sounds incredible.
Use chalkboard paint to create a chalkboard wall in your child's room. Kids love doodling on the wall, and no parent wants that. However, with this chalkboard paint wall, they can paint on the wall, make drawings, or learn their alphabet without harming the rest of the walls. Add a desk and chairs nearby for a cozy place to learn and play.
Use color to create a vibrant room.
After all, it is a kid's room, and a kid will prefer a bright, vibrant room to a dull, boring one. However, the issue here is that even if your kid loves a color right now, like pink, there is no guarantee they will love it later too. So it is tricky, as you don't want to repaint the entire room in a few years. The solution? You can ask the kids what color they like and use wallpaper of that color on one wall. The other walls can get a neutral shade, which works for the entire room. Or you can paint the room a neutral color and use various colorful accessories to give the room a vibrant look.
Have multiple layers of lighting
Sure, there is overall lighting in the room, but you also need a few other lighting sources in the room. First, a reading light or a night lamp can help them find the bathroom at night. Moreover, additional lighting always helps create a beautiful room. For instance, adding strings of lights above the headboard with a few pictures gives your kids' room a nice look.
Add nature to their room.
Adding greenery or animal prints to your children or teens' rooms can make them look livelier. For instance, you can add a grass wall or add multiple indoor plants on a floating shelf, high above the height of your little ones. In addition, having animal wallpaper in your little one's room will make them happier and is also beneficial.
With these ideas, you can create a stylish yet functional room for your kids. You don't need to add décor or statement pieces to your kid's room. Instead, you need to add things the kids will use and appreciate, like their toys, books, a desk to do their work, and more. If the room has all this, they will be the happiest.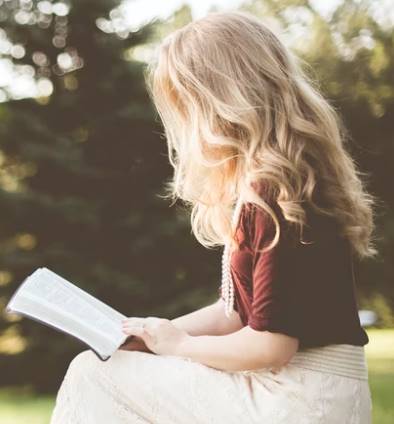 Speaks from heart, always too passionate and driven by emotions. Spins the words with kindness & sharpness, intriguing your ever-inscrutable minds.