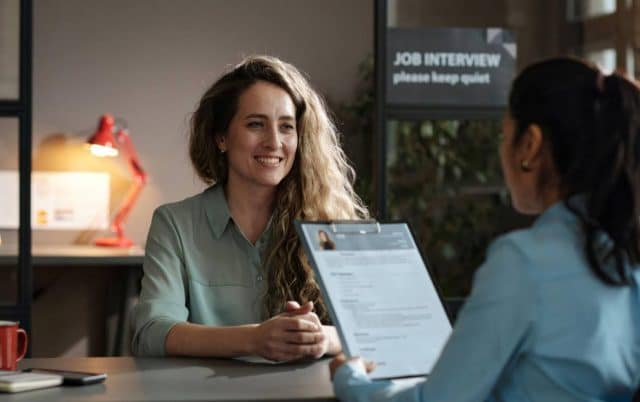 Americans are switching jobs faster than ever in history. A recent poll showed that 52% of employees are considering a career change this year with 44% of them already preparing for the switch. It comes as no surprise as the general population is more aware of their mental health and the importance of work-life balance.
If you're one of the prospects, you may already know the struggles of looking for a new career path or a better position in your industry. Thankfully, there are plenty of recruitment agencies all over the US waiting to help you in your endeavor.
However, the sheer abundance of options makes it hard for job seekers and employers to find the right match. Well, we believe we can help. In this post, we're listing the top 5 recruitment agencies in the US that you can check out right now.
Connetics USA
Connetics USA is America's leading nursing recruitment agency known for its "direct hire capabilities". The primary purpose of the company is to make sure international healthcare workers get equal opportunities in the US health industry. Of course, the nationwide nursing shortage is a major driver behind the company's efforts.
The best feature of Connetics USA is that it not only assists nurses with employment but also with immigration and visa processing. One of the core visions of the company is to put international nurses in long-term positions. The positions may include but are not limited to:
Adult care

Long-term care

Rehab

Medical technologists

Certified nursing assistants

Professional nurse advocates
Connetics USA is a Better Business Bureau (BBB) accredited business and is also certified by the National Association of Healthcare Recruitment.
Robert Half
In the field of general-purpose recruitment, Robert Half is a household name in the US. This California-based business has branch offices in over 325 locations across 42 states in the country!
At the time of writing, Robert Half specializes in the following areas:
Finance and Accounting

Marketing and creative

Technology

Administrative and customer support

Legal
The website offers separate portals for both employers and job seekers. It also provides helpful insights into salary structure, work environment, diversity & inclusion, and other important aspects of recruitment.
For its excellent services, Robert Half has been named World's Most Admired Companies by Fortune, America's Best Professional Recruitment Firms by Forbes, and America's Most Innovative Companies by Fortune.
To seek help from Robert Half, you can either opt for an online consultation or visit one of the office locations to speak to a representative directly.
Adecco
Adecco is an international recruitment firm with a prominent presence in the US. It currently boasts over 5,400 office locations spread across 60 countries. Apart from the United States, it also provides staffing services in Argentina, Colombia, Canada, Ecuador, Brazil, Chile, Mexico, Uruguay, Peru, and Puerto Rico in the Americas.
In the US, Adecco covers pretty much all industries that require proficient and skilled staff. These industries include:
Accounting & Finance

Creative & Marketing

Medical & Science

Retail

Engineering & Technology

Transportation

Hospitality

Call Center & Customer Service

Warehousing

Human Resources

Office, Clerical, & Administrative
The recruitment agency in question offers both temporary and permanent positions for job seekers around the world. It's responsible for filling over 70,000 roles every single day! If you're a job seeker, all you have to do is sign up for Adecco and fill out a form.
Randstad
This recruitment agency labels itself as "The Global Leader in HR Services Industry" although its reach goes way beyond just human resources. Randstad is profoundly experienced in recruiting as it has been in operation since 1960. Based in the Netherlands, Randstad also happens to be one of the best recruitment agencies in the US.
When we said the scope of Randstad's recruitment goes beyond HR, we didn't say it figuratively. There is no industry under the sun that the company doesn't cover. Here is a glimpse:
Production occupations

Computer and mathematical occupations

Office and administrative support occupations

Business and financial operations occupations

Life, physical, and social science occupations

Management Occupations

Agriculture and engineering occupations

Arts, design, entertainment, sports, and media occupations
The list keeps on going for a while. After you choose the desired industry, you get to choose your specialization in that industry for a better-suited job. The job board includes critical details of the positions including locations, employment type, and hourly/yearly salary.
Kelly Services
With an impeccable track record of connecting job seekers to employers every 20 seconds, Kelly Services is a valid choice for recruitment agencies in the US. It has connections with over 70,000 hiring managers. A big chunk of these managers work for Fortune 100 companies!
The company excels in fields like education, professional & industrial, science & technology, government solutions, and even international jobs.
To utilize Kelly to your advantage, you can simply visit the website, choose a country (United States, in this case), and look through the vacancies.
Besides helping job seekers, Kelly Services also provides:
Temporary staffing

Payroll services

Hiring services for veterans and military spouses

CADD

Direct hire solutions

Kelly Certification Institute

Technical writing

On-site management

Hiring interns
How We Ranked the Best Recruitment Agencies in the US
Here is a quick overview of the criteria that went into ranking the recruitment agencies.
Track Record:

Each company on our list has a proven track record of successfully connecting job seekers with employers.
Industry Specialization:

From niche specialists like Connetics USA to general-purpose firms like Robert Half, our list is dynamic and covers all industry specialties.
Network:

One of the best ways to determine the quality of a recruitment agency is its network. All entries on the list boast extensive networking with hiring managers and telnet hunters.
Transparency:

Filling a job position is a big responsibility and it can't be fulfilled without transparency. Every recruitment agency you see on our list has clear communication and transparent policies.
Customization:

If a job seeker can't find a position they desire, it beats the purpose of going through a recruitment agency. So, we only list companies that allow job seekers to customize their search with many filters.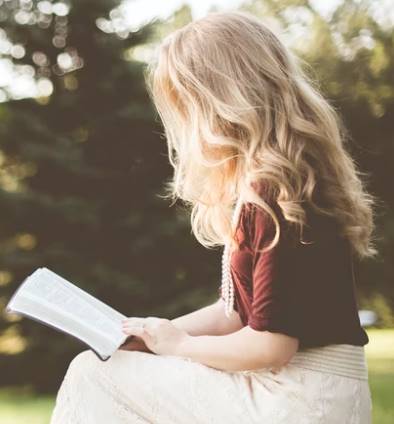 Speaks from heart, always too passionate and driven by emotions. Spins the words with kindness & sharpness, intriguing your ever-inscrutable minds.