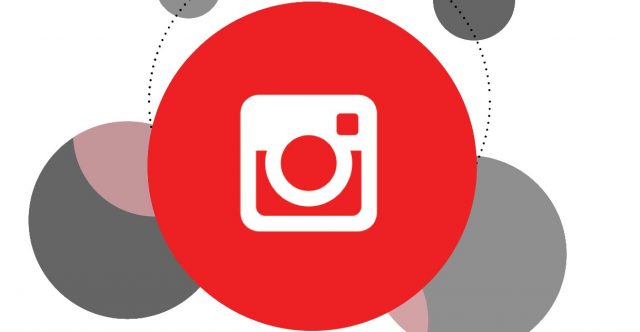 Parenting is an appreciated and difficult job. Looking after messy and tiny yet adorable kids becomes a full-time job the moment they arrive on earth. The job of a parent involves sleepless nights, creative activities, and meal plans. Luckily, platforms like Instagram provide an avenue for parents to get inspiration and learn ways to overcome parenting challenges also you can find a way how to buy Instagram likes. Today, Instagram is one of the go-to sources of inspiration for some parents.
However, the effectiveness of an Instagram account when it comes to providing inspiration and information depends on the information it provides. That means parents should not focus just on a massive following when choosing the accounts to follow for their kids. Some people are buying Instagram likes app to enhance their growth and authority in their fields. Therefore, the content posted on an Instagram account should guide you when choosing the profiles to follow for your kids.
Here are the top Instagram accounts to follow for your kids.
@kiddiegram
This Instagram account is run by two Bombay moms. It's a mom guide that provides all the information a new parent needs to handle parenting tasks. It features parenting tips, reviews for essential baby products, as well as touching and hilarious parenting quotes. Scrolling through the feed of this account reveals a hilarious to-do list for a toddler. This list provides an idea for transforming a suitcase into a perfect dollhouse. It also provides art for food made from small bread, some berries, and a cheese slice.
@artsycraftsmom
Some parents have a difficult time finding the best tasks for keeping their kids occupied. That's where this Instagram account comes in. It shares crafts and art activities that parents can engage in with kids. It also features developmental activities that are fun to engage in.
Some of these activities include memory card games with a Star Wars theme. The account also features instructions for making fridge magnets and a recipe for preparing ginger and pomegranate juice. Essentially, this Instagram account covers a wide range of activities that are fun for parents to engage in with kids while having a great bonding time.
@bam_books
New parents have a hard time deciding what to read for their little ones at bedtime. Some don't even know what to expose their kids to. This Instagram account inspires such parents. This account shares recommendations for the best books to read for kids and young adults.
It features a wide range of books including those designed to provide useful insights to kids. So, if you have a hard time choosing books for your kids, head to this Instagram account for inspiration.
@taza
This Instagram account is run by Love Taza. It shares details of the action-packed adventures of a big family in the urban areas. Taza is a mother with five kids. Some of these kids are twins. With her busy lifestyle, Taza has no time to waste. Every minute counts when it comes to exploring the city with her family. This is a great Instagram account to follow for a parent with kids. It provides inspiration and tips for having a good time with kids.
@kidstoppress
This Instagram account is a parenting blogs' accompaniment. It features all the information that modern parents need. It provides details of the latest apps and products. It also features information on child-friendly destinations, as well as answers to parenting questions that some people find embarrassing.
This Instagram account's feed is always exciting and fresh. It's constantly updated with different posts. For instance, you can find a post on how to teach your pre-school child geography. You can also find a post on a family meal plan that your kids will love. What's more, this account shares information on weekend activities that a parent can engage in with kids.
@lunchboxdad
Ditch the soggy fruit and sandwich lunch for an average kid and get a packed meal for your kids. This is what this Instagram account is largely about. It provides information that helps parents and kids prepare great foods together. Following this Instagram account provides the information you need to come up with themed eats that are associated with Disney cartoons and characters that bring smiles to the faces of kids.
@scarymommy
This is a great Instagram account for imperfect parents. It provides amazing quotes, timely memes, and confessions. This is the Instagram account to follow if you need strength to bring up your kids and have fun with them.
@howtobeadad
Parenting can be tough. Follow this Instagram account if you need to laugh with your kids at some time. This account features endless spot-on memes and cartoons about parenting. You can always navigate to this account and browse the featured memes and cartoons when parenting activities take a toll on you.
@strollerinthecity
Do you need the inspiration to go on a fun-filled family adventure? If yes, browse through this Instagram account. Brianne Mantiz uses this account to document her parenthood life. This is a vibrant account that features family adventures and personal moments.
@littlekidnyc
This Instagram account features great family adventures in New York City. It also provides fun tips on the activities and places that you can visit with kids in and around New York. So, if in New York City and looking for some of the things you can do for fun with your kids, check out this account.
@scoutthecity
Are you worried that parenthood will make you lose your identity? If yes, follow this Instagram account. This is a fashion-forward Instagram account that is centered on style, family, travel, and beauty. It's a great account to follow for kids because it features information on fashion trends that your kids might want to know.
The Bottom Line
Research has shown that peer influence through Instagram can affect behavior and brain in young adulthood and adolescence. However, parents can choose the Instagram accounts to follow for their kids to ensure that they get the right information. By following these Instagram accounts for kids, a parent can have information on the latest activities and things that their little ones will love.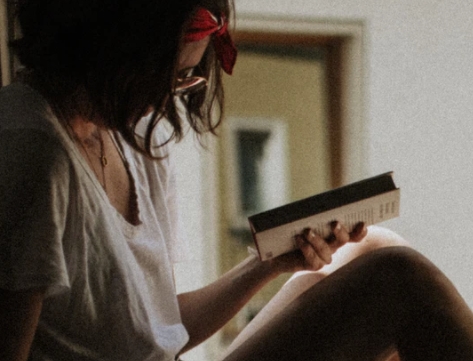 A professional writer with over a decade of incessant writing skills. Her topics of interest and expertise range from health, nutrition and psychology.