Congratulations on choosing Africa as your next safari destination. Ordinarily, you wouldn't have to think too hard about it, considering Africa's reputation as the leading safari continent in the world.
But being a senior, there are plenty of factors to put into consideration before settling on a destination of your choice. For starters, Africa is such an expansive continent that you cannot possibly explore it on a single trip. The convention is to begin by determining what ticks your fancy.
Perhaps, you are into wildlife sightseeing tours, in which case you could consider game drives across the Masai Mara or Serengeti National Park in East Africa. Or maybe you crave the thrill of cruise vacations, whereby you might have to head north and treat yourself to a scintillating Nile cruise in Egypt.
Whichever activity appeals to you the most, you want to ensure you're properly prepared for it, so that you don't run into unpleasant surprises. Ideally, work with a local based, African tour operator such as AjKenyasafaris.com or Masaimarasafari.in. Their guides were born and raised in Africa, and they will safely and smoothly guide you across its tourist destinations.
Meanwhile, let's shift our focus to some crucial travel hacks for seniors planning to go on a typical Africa safari.
Choose a Region
As we've already mentioned, Africa's sheer vastness won't allow you to traverse the whole continent on a single trip. Therefore, you want to begin easily by isolating one region to visit. The good news is that Africa appears to exist in four major tourist zones, depending on the activities of your interest.
The following is a breakdown of these zones:
East Africa – East Africa is the continent's preeminent wildlife safari destination, with scores of national parks spread across Kenya, Uganda, and Tanzania.
The two major holiday destinations in East Africa are Masai Mara Game Reserve, The Serengeti National Park, and the Bwindi Impenetrable Forest in Uganda. You can narrow down your list and visit these 3 game reserves only. But if you have more time to spare, it won't hurt to visit other popular tourist hotspots across these three countries. These include Diani Beach, Amboseli National Park, Ngorongoro crater and more.
Southern and Central Africa – This is another popular region for wildlife safaris. Both Eastern and Southern Africa are also famous for their enchanting beaches.
North Africa – North Africa safaris are predominantly desert hikes. These trips may be a bit arduous for seniors but if you're up for it, why not follow your dreams? Nile cruises are other special highlights in this region.
West Africa – Your safaris should focus around West Africa if you wish to reconnect with the continent's past. There are plenty of souks and old towns to visit this region.
Add Activities to Your Bucket List
After settling on the region to visit, you should now focus on the specific tourist activities to participate in. At the very least, you want to pursue an activity that will not leave you drained, however thrilling it may be.
So, even if you are into wildlife sightseeing tours, you should still find out whether the park you're planning to visit is seniors-friendly. For instance, Kenya boasts numerous game parks. But you cannot compare Masai Mara and, say, Mount Kenya national parks in terms of weather conditions. The warm weather at the Mara plains is more bearable compared to the chilly conditions around the Mount Kenya region. Again, this is the part where you should work closely with an African based travel company.
All in all, the following are some of the top tourist activities recommended for the elderly and seniors:
Game drives;

Short walking safaris;

Road trips;

Visiting wildlife conservancies;

Shopping at local open markets and malls; and

Going on culinary or wine-tasting tours.
Plan Your Activities Sparingly
Once you've narrowed down a list of activities to do on an Africa safari vacation, you must remember to pursue them sparingly.
For instance, you may have chosen to go on a Wildebeest Migration safari at the Serengeti National Park. It would interest you to note that this migration is not a one-day event. Instead, it's a continuous process that takes place in months. The herds occupy various regions of the park at different times of the year. So, take your time and plan excursions to each region at a time. And when the migration gets in high gear, head to the Grumeti River and catches all the action there.
Still, on planning your activities sparingly, take it one at a time. And that's especially true if your bucket list features numerous unrelated activities, such as game drives, beach excursions, and road trips. Choose one activity and explore it fully before embarking on another. You can't plan a game drive today and then go on a road drive tomorrow, as you'll definitely be too exhausted to focus.
Watch What You Eat
Africa is a land of cultural diversity, and one of the best ways to unpack the continent's rich heritage is to go on a culinary tour. Of course, this will require you to take a trip out of your hotel room and venture into remote villages or open-air food stalls.
Seniors have very sensitive tummies, which explains why most of them are usually put on restricted diets. Don't let the thrill of sampling new cuisines have you throw caution to the wind. Instead, go easy on any new food, especially if it's exotic.
The conventional wisdom is to go on culinary tours accompanied by your tour guide. Rely heavily on their recommendations on the kinds of foods to taste, and watch your portions. You can also be a bit proactive and carry oral rehydration salts or laxatives, just in case. The former will help if you experience diarrhea while the latter will be handy in the event of constipation. Above all, don't be afraid to follow your hunch and say no, provided you decline the offer politely.
Beware of Dangerous Bugs and Don't Forget Your Meds
Africa may teem with charming tourist destinations for seniors, but there are always poisonous insects and bugs to contend with.
You could be having an exhilarating game drive, sighting and taking pictures of some of the continent's elusive cats then out of nowhere, you're bitten by a tsetse fly. Well, that's not an ideal situation for a senior traveler. But sadly, tsetse flies are some of the poisonous insects that you'll encounter during your routine bush safaris in Africa. It's great to take proactive measures, such as dressing appropriately. Tsetse flies are generally attracted to black and dark blue clothing. However, you can never be too sure, so you might want to avoid tsetse fly-infested parks altogether.
Worse yet, you could be bitten by Anopheles mosquitoes that are also fairly widespread across the African plains.
Before going on your vacation to Africa, consult your doctor and have them prescribe the right antimalarial tablets. Other than that, carry all your other meds, including painkillers, antihistamines, antiseptics, to mention but a few. And if you're presently on any medications for a chronic condition, carry enough drugs to last you the entire duration of your vacation.
A seniors couple having a great time by the seashore
Africa remains one of the best travel destinations for seniors. But like anyone traveling to this enchanting continent, you must plan carefully if you wish to have a wonderful vacation. Remember to take it easy by focusing your tours around specific regions, prioritizing activities that are seniors-friendly.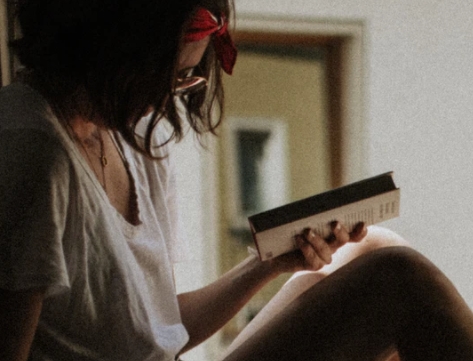 A professional writer with over a decade of incessant writing skills. Her topics of interest and expertise range from health, nutrition and psychology.