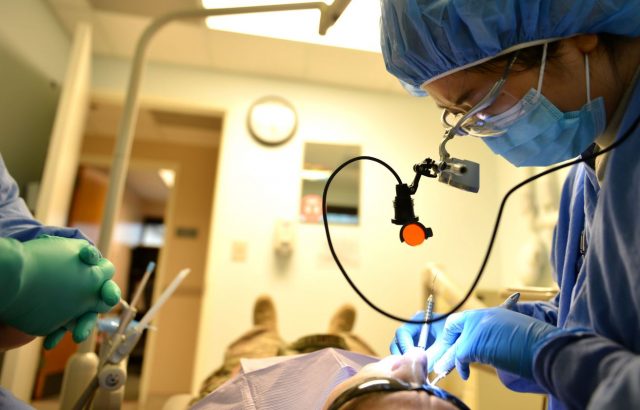 We all know there are different types of dentists; general dentists are considered as the first line of defense. The general dentists focus on preventing oral diseases. They will emphasize oral hygiene and health and avoid the progression of diseases. If the problems remain untreated, it might result in a lot of pain and might even cost billions of dollars.
For those who don't know, general dentists are the main providers when it comes to dental care. They will examine your mouth thoroughly including structures, gums, and teeth. In addition, they are capable of discussing your dental health and will even offer professional cleaning services.
They are capable of providing a wide range of dental services. In this article, we have summarized some of the main treatments performed by general dentists, as explained in full detail on the website of New York dentist, Dr. Bagheri!
Braces
The braces are frequently used in dental procedures for correcting misshapen teeth. It is also used for getting rid of problems associated to bite like overbite and underbite. This will straighten your teeth by putting pressure on them.
An alternative to traditional braces is clear aligners. Unlike braces, they can be removed when needed without the help of a dentist. This dependable dentist in Leominster highly recommends them for mild cases of teeth misalignment.
Bonding
One of the most common procedures performed by general dentists is bonding. This treatment is used for repairing teeth that are chipped, fractured, decayed, or discolored. It is also useful for decreasing the gaps between your teeth. Moreover, bonding can be used for making older teeth appear younger.
This is a simple procedure in which the dentist will make a paste using composite resin. Then, the mixture is tinted matching it with the color of your teeth. In this procedure, numerous layers of resin are applied to all the teeth.
After that, every layer is hardened using ultraviolet light. Then, it is shaped and polished to provide a finished look.
Implants and Bridges
Implants and bridges are excellent ways to replace decayed or missing teeth. Bridges is a treatment in which fake teeth are placed with the help of neighboring teeth. In this process, two crowns are used for anchoring the teeth while the fake tooth is placed in between.
On the other hand, the dental implant is another procedure used for replacing missing teeth. In this, the artificial root is placed into the jawbone and a cap or crown is mounted on it.
Caps and Crowns
In this procedure, a cap or crown will fit on your teeth that are broken, stained badly, misshapen, or decayed. It is a long process that will take more than one visit to complete. The crown is usually made from metal, porcelain, acrylic, or porcelain bonded to metal. The crowns are just like your natural teeth.
Dentures
A great way and common way to replace missing teeth are dentures. This procedure consists of a prosthetic device that is will replace your teeth. There are two types of dentures: partial and full. The full denture is referred to as false teeth.
Root Canals
This process is helpful for treating abscessed teeth or diseases. In case the tooth is decayed, injured, or cracked, the dentist will open the tooth and clean the infection. Space is filled and sealed. This is a great procedure for preventing jaw problems and your teeth from getting out of line.
Fillings and Repairs
One of the most common dental procedures is fillings and repairs. This uses restorative materials for repairing teeth that are damaged because of trauma or cavities.
Extractions
It is another common procedure, which general dentists are capable of performing. In this process, damaged teeth are extracted. Not only this, in this procedure, permanent teeth might be removed for dental treatment.
Veneers
Veneers are another procedure that can be performed by general dentists. In simple words, veneers are thin and strong pieces of porcelain that are attached to your teeth. This is a great dental procedure that will repair stained, chipped or decayed teeth. It is also a good way to reduce the gaps between your teeth.
Additionally, veneers are used for correcting overlapping or slightly crowded teeth. To improve the appearance of your teeth, veneers are the perfect dental procedure. Veneers are even used for cosmetic reasons. To complete this treatment, it might take more than one appointment. Veneer preparations might require the use of anesthesia.
Teeth Whitening
We all know teeth are prone to darken with age and stain-causing food like berries, tea, and coffee. There is a wide range of teeth whitening options available like at-home bleaching or in-office.
Therefore, it is advised to go to a dentist every 6 months. If you need more information about the general treatments, you can contact the nearby dental office.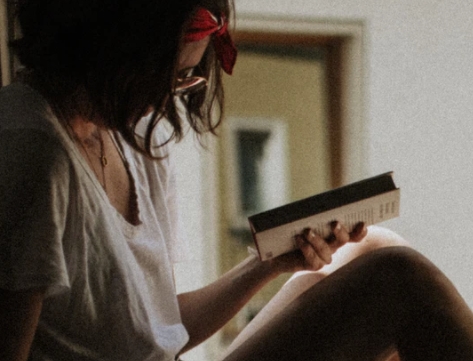 A professional writer with over a decade of incessant writing skills. Her topics of interest and expertise range from health, nutrition and psychology.