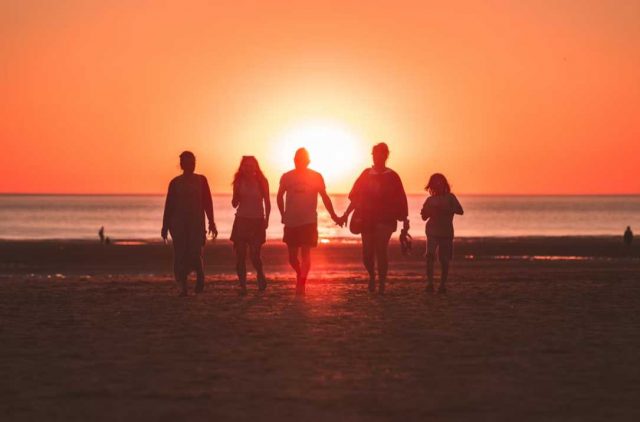 Everyone wants their family bond to stay intact without much stress.
But,
With so much hustle in your daily routine, the family attachment might get affected. So, keeping those relationships out of stress is necessary.
Strong family bonds are a blessing because you get moral support, guidance, help in times of need, and a lot more.
An unhealthy relationship is toxic and can equally affect your mental well-being. Therefore, keeping selfishness and envy away from your associates becomes mandatory instead of the other way around.
So, if you are experiencing stress in your family bonds and feel like you are on the verge of losing some relationships, worry not because we have got you all covered!
Scroll down to learn some meaningful suggestions to help you enjoy the best of this life with your loved ones.
1. Always Adopt A Flexible Approach
Regardless of age and gender, mistakes and errors are a part of life.
However, we often find it hard to see the other or positive side of the story when it comes to personal relationships.
But guess what?
This is not how healthy relationships work in real life.
You are supposed to keep empathy and stay close to people you love, especially when facing hard times. This helps in more than one way, like experiencing positive things together, helping your close ones learn from their mistakes, and much more.
Forgiveness and flexibility are great; they always allow you to exchange mutual love. Not only love, but it also makes you respect each other more.
Moreover, it is a declaration that you accept people for who they are, despite the fact that they may have done something unlikely.
2. Help Your Kids Build Strong "Sibling Love"
Focusing on sibling love among your children is equally important for a healthy and growing family.
The reason is that if there's something wrong going on between your kiddos, you automatically won't feel yourself at ease.
Moreover, it can also impact the way they see life and relationships through their creative perspectives.
There are many ways you can try out to bring harmony and help your little munchkins build stronger sibling love.
For example, you can arrange an adorably cute movie for them, allow them to spend some time together gardening, help your boys buy gifts for sisters, or your girls bake something for their brothers.
One way or another, a strong family bonding is always weak if the core is not strong enough.
3. Share Thoughts To Release Stress
Spending a hectic day at work or struggling to spend time with family will make you fatigued.
So be talkative around your family and loved ones. Make sure you take time out of your busy schedule and talk to them.
Introverts don't talk much but be comfortable around your family and talk about anything. You can talk about your daily routine, likes and dislikes, beliefs, and thoughts about a particular thing.
Moreover, both one-on-one and group conversations are valuable. The main objective that should be accomplished is self-expression.
It will make your bond more robust and will also release your stress level.
4. Eat Together To Stay Together!
Ones who eat together stay together.
Within the house, it is not easy to make a single schedule. Significantly when everybody is grown up and has different commitments.
The family's head should see that everyone gathers for at least one meal. It can be breakfast, lunch, or dinner. You will notice that it is a source of health as you will enjoy what you eat in good company.
The combination of eating together and table talks is very helpful in binding everyone together. It also creates a sense of sharing among the family members.
You may also dine out on some special days to make it cozier.
5. Vacations Do Wonders
It is a blessing in disguise that you get different holidays in a year.
The best way to get rid of anxiety is to go on a holiday with your family. Going along with all family members will result in more enjoyment, and eventually, you will be close to everybody. Therefore, going on vacations with your family is one of the best tools to reduce personal and family stress.
Leaving your chaotic routine will also improve your health by going to some serene place.
6. Be Respectful To All
Being respectful in a relationship is like a root of a plant.
Along with love, respect is an essential aspect of the relationships in a family. They both go parallel.
It is not only for the elders. Youngsters also deserve respect to maintain good self-esteem. It will make them grow in life.
It is about respecting others for their views, decisions, presence, and individuality.
Conclusion
Having the correct people around you is a blessing.
What can be more good than your own family? The love of parents and siblings is always unconditional. So making a healthy bond with them and leaving the stressful thing behind is beneficial for their whole life.
Family members are the ones who will support you during difficult times in your life.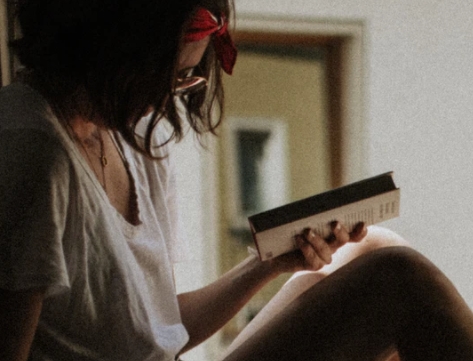 A professional writer with over a decade of incessant writing skills. Her topics of interest and expertise range from health, nutrition and psychology.