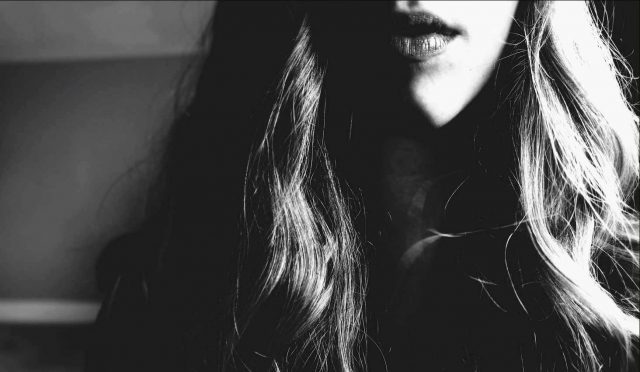 Toxic people… Unfortunately, we have all met them, and some of us had to deal with them. Some of us were married to one. Some of us are surrounded by friends that are toxic. Someone's family can be toxic… the list goes on.
When it comes to toxic people, the truth is – there are no toxic people, only toxic behaviors. And you need to recognize them early to save yourself from trouble. These people are often wounded, do not have a clear perception and control over their lives, and use mind games to get what they want.
Toxic people have the power to make everyone around them feel bad. No matter how positive and self-assured you are, just by being around a toxic person, your energy will drop, and you will experience a burst of negative emotions that you won't know where they came from and what to do with them.
Of course, not every person who makes us feel bad can be labeled as toxic. However, according to psychologists, there are certain characteristics that almost all toxic people have in common: being deceitful, lying to others, being manipulative and self-centered, lack of empathy and understanding for the feelings of others, being emotionally (or physically) abusive, having a tendency to create conflict and drama… etc.
How to Beat Toxic Person?
The only way you can win at their game? – Refuse to play, ignore them.
Everyone has someone in their life whose behavior is toxic to us. According to psychologists, if you find yourself feeling like this, you are probably around a toxic person:
"You are afraid when you are near them, you get angry and exhausted, you feel like you always have to take care of them, they don't accept 'no' as an answer, you feel like you have to prove yourself to them, your values go out the window, you are extremely cautious when you are near them, and their drama has a negative impact on you."
You need to be smart to not let them get to you. They may leave you emotionally wounded if you get involved in their game. (1)
Here Are 14 Effective Ways How To Beat A Toxic Person:
1. STOP ALLOWING THEM INTO YOUR LIFE
Stop viewing yourself as a victim and get your life together. If you have a toxic person or toxic people in your life, you need to see the situation clearly and set strong boundaries. You are not a victim because toxic people have entered your life and you can't do anything about it. On the contrary, you are the only one responsible for who or what you allow into your life.
If you are a nice person, you may feel uncomfortable saying NO to toxic people, or god forbid, stopping all contact with them and cutting them off. But, you have to do it if you want to protect your peace. Yes, you can be nice to them, but remember, the only way you can be safe and happy is if you are completely free of their negativity and their presence. However, if you can't help but be around them, then follow the following steps below.
2. SET CLEAR BOUNDARIES
Toxic people like to complain. They are always exposing their problems to you to get you to pity them. That way they can feel valued and important. Often, you can find yourself listening to their complaints because it is rude for you to tell them to shut up. (2)
However, you should always have some limits on what you will and what you won't tolerate. Don't be nice and sympathetic if the conversation leaves you drained, exhausted, and full of negativity. Be able to distance yourself from the situation for your own good.
3. REMEMBER HOW THEY MAKE YOU FEEL WHEN YOU ARE AROUND THEM
There are times when you may get fooled again into thinking that they are good people and get entangled again into their web of lies and manipulative tactics. That's why you must remember all the times they have made you feel awful and all the times they have betrayed you. Just remember how many times they have broken your heart. Remember the tears. Remember everything. This will help you stay aware of how toxic they are.
Of course, we all have moments when we say bad things and make other people feel bad. That is not toxic. But, there are people that are toxic in nature. Their energy is tainted and they are able to put down anyone who comes into contact with them. Toxic people are verbally, emotionally, and even physically abusive. They are selfish people who care only about themselves. They lie. They cheat. They deceive. That's why you need to stay away from them or limit your contact to them to a minimum.
4. IGNORE THEM
Toxic people love to be at the center of attention. When they are at a party, or any social gathering – they like the focus to be on them. The best way to deal with them is not to give them what they want. Meaning, ignore them. Ignore their need for attention by not paying attention to them at all.
Toxic people often tend to insult or belittle others to make themselves better. They would say something like "I would never dress like that." Just ignore them.
5. CALL THEM OUT
Toxic people may not be aware of how their actions affect other people. That's why you need to call them out when they are being disrespectful towards you. And even if they are doing it on purpose and are fully aware of their behavior, it is good to remind them that you are not a fool, and you can stand for yourself. That you won't allow them to manipulate you.
The best way to do this, is to use "I statements". That way they won't feel like you are accusing them. For example, use sentences like: "I feel bad when I see you being unkind to our co-workers. Please, understand me when I say that I don't want to be a part of it." Or, "Trust is the most important thing to me when it comes to relationships. So, I won't be able to stay friends with you if you refuse to be honest with me."
6. LET THEM EXPOSE THEMSELVES
If you are in the presence of a toxic person and you know that he/she is lying to you – let them lie. It would never work to try to convince them otherwise and expose their lies.
Best is not to care about their lies. You know your truth, let them have their lies. Don't waste your time and energy confronting them. Let them say and believe what they want to say and believe.
7. PUT YOURSELF AND YOUR FEELINGS FIRST
Your feelings matter. Stop worrying about other people and whether they will think that you are unkind if you tell them to keep their distance from you. Protect yourself. If someone's behavior is damaging to your well-being, you are responsible for protecting your peace of mind. Yes, you may care about the person in question, you may even love them, but you should always put yourself first.
If you are constantly feeling depleted when you are around a certain person, if you are constantly giving and giving, and they are constantly taking and taking, then you should stop interacting with them. You deserve to feel good and cared for. You deserve someone who will make you feel loved and happy as well. Don't settle for less than that.
8. DO NOT TRUST THEM
Toxic people want to be interesting all the time. They would share their deepest secrets or gossip about someone in order to have everyone's attention.
Don't expose your secrets to them because they will probably betray you and talk about you like they talk about others in front of you. (3)
9. TELL THEM WHEN IT IS THEIR FAULT
Toxic people are masters of blaming others. They never see fault in their actions – the fault is always in the actions of others. They will always find an excuse to remove the blame from themselves.
But, you are smarter than that. Do not allow them to blame you for their mistakes. Make it clear to them that you are not a fool and you won't accept that kind of behavior.
10. BE KIND TO THEM, BUT DON'T TRY TO HELP THEM CHANGE
Of course, some people can change, but they need to be wanting to change and be willing to put in the effort to change. No matter how much you want to fix them and help them change their toxic ways, if they are not aware they are being toxic, and if they are not willing to change, there is nothing you can do about it.
Yes, you can always be kind and compassionate to them, but don't expect a toxic person to change. They won't wake up one day and realize their mistakes. That's your wishful thinking. They won't change unless they are ready to change and have reached full awareness of how their behavior negatively affects others.
11. STOP TRYING TO PLEASE THEM
It is natural for a toxic people to one day be all happy and loving with you, and the next day to leave you wondering what you did wrong because they stop talking to you. Toxic people know that nice people like you will always go to any lengths to make their loved one feel good.
Do not let them use you for their benefits. When you ask them what is wrong, if they reply 'nothing' or they refuse to reply to you – leave them. Toxic people usually shift their mood to get what they want by making you guess what you did wrong.
12. DO NOT GET INVOLVED IN THEIR DRAMA
Toxic people enjoy causing arguments. They especially enjoy when everyone picks their side and agrees with them. However, engaging in an argument with a toxic person can be very dangerous because you can almost never win.
The best solution is not engaging yourself in the argument at all. If somehow you find yourself in that situation, just walk away and say that you are not interested in arguing. Remember: Not your monkeys, not your circus! ????
13. SAY NO
If you feel bad whenever you have to turn someone down, you are not alone. If you are a kind and empathetic person, saying NO to others may feel like something that it is impossible to do.
However, you should start practicing saying NO more often. Stop allowing others to guilt-trip you into agreeing with them because you feel bad about disappointing them. Be firm. Say no and walk away.
14. RISE ABOVE THEM
You cannot win in a toxic person's game. So, don't waste your precious time in trying. The only thing you can do is to distance yourself physically and emotionally from them.
This way you can stop them from causing you any hurt or emotional damage.
Finally, remember that it is not your fault.
Toxic people are toxic, and you can't save them from their toxicity. You can only save yourself and you are not at fault for doing just that. In fact, you should congratulate yourself if you were able to protect yourself from their negative influence.
But what if you can't avoid the toxic person?
If you can't avoid being around the toxic person in your life because maybe they are a part of your family, or you work with them, then follow the advice below.
SET CLEAR BOUNDARIES
Clearly decide what you will and will not tolerate. Then tell them what your boundaries are and most importantly – stick to them.
TRY TO AVOID THEM AS MUCH AS YOU CAN
Don't be around them if you don't have to be. Limit your time with them to a minimum. If they want to talk to you or do things around you, then you can always excuse yourself and leave the room. Be respectful, but firm.
KEEP YOUR INTERACTIONS WITH THEM ON A SUPERFICIAL LEVEL
Never get personal with them. Don't share information about your personal life with them. Also, don't engage in gossip because they might use your words against you. Just keep it light and very casual.
KEEP YOUR CALM AND STAY GROUNDED
Take deep breaths. Let your muscles relax. Meditate. Listen to calming music. Do things that relax you.
ASK FOR PROFESSIONAL HELP
If none of the things above help you, then you should seek professional help from a licensed therapist. They will give you advice on how to avoid toxic people and move on with your life.
Do you recognize this toxic behavior in someone close to you? What do you think? What are your ways of dealing with them? Share your thoughts with us and take care.

Mary Wright is a professional writer with more than 10 years of incessant practice. Her topics of interest gravitate around the fields of the human mind and the interpersonal relationships of people.If you have a general question or comment please fill out the form and we will get back to you as soon as possible https://curiousmindmagazine.com/contact-us/ .