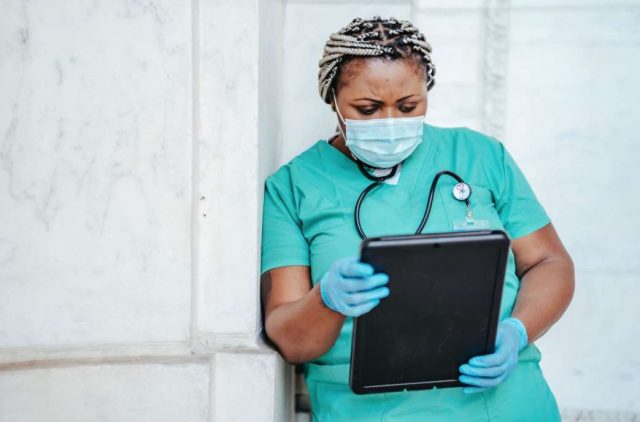 A terminal degree is the highest form of education that you can receive in your academic career. It can vary from field to field. Mostly Ph.D. is considered a terminal degree in several professions. However, some career pathways like nursing can have different terminal degree options based on the degree's focus on either research or practice.
Advanced nursing degrees can help you achieve your career goals, advance your position in your workplace, increase your salary, and ultimately make you more marketable. Apart from professional degrees, several nursing certifications can also fast-track your career. However, the AACN (American Association of Colleges of Nursing) prefers professional degrees. The professional degrees have different degree completion timeframes, job outlooks, and career prospects. Therefore, you must choose a compatible program to derive the maximum benefit.
Several colleges across the country offer various terminal degrees in nursing. Both on-campus and online degree options are available. You can pursue one according to your schedule. In this article, we have discussed various terminal degree options in nursing. Hopefully, this article will help you choose the degree option best aligned with your aptitude.
Doctor of Nursing Practice (DNP)
DNP is a practice-focused terminal nursing degree, which prepares you for the highest level of clinical practice. You can pursue a DNP or any other terminal degree in nursing, both online and on-campus. A DNP program instills leadership qualities in you, making you eligible for leadership positions in clinical settings. Your leadership roles may require you to implement;
Risk management plans

Cost-saving measures

Strategies for quality patient care
Assess your personal career goals and compare them with the job roles you'd be eligible for after a DNP. Similarity or differences between them will help you decide if this is the right degree program for you or not. If you are interested in working directly or indirectly in inpatient care, you are the right fit for a DNP program. A DNP program is mostly practice-based but, you can also educate your juniors about the best patient care practices.
Doctor of Education (EdD)
EdD is a research-focused terminal nursing degree, which qualifies you to become a nurse educator in academic or staff development studies. The curriculum of this program is focused on administrative and higher education leadership. This program prepares you to design independent research studies. Your research can involve developing new nursing practices and optimizing the previous treatment plans. This degree also enables you to communicate the existing knowledge with the incoming nursing students. After graduating with this degree, your roles may include;
Leading change in nursing education

Pursuit of research

Scholarly Inquiry
This program is appropriate for nurses seeking work in academia. If you have the caliber to educate the next generation of nurses, pursue a Doctor Of Education in Nursing.
Doctor of Philosophy (Ph.D.)
The length of a typical Ph.D. program is three years, with six months focused on theory and the remaining 2.5 years focused on dissertation work and research. A Ph.D. in nursing is primarily a research-based degree. It focuses on fixing academic problems and enhancing the healthcare system. Some of your roles after a Ph.D. in nursing can include
Educating undergraduates enrolled in a bachelor of nursing

Introducing new nursing services after thorough exploration

Overseeing nursing activities organized by your department

Leading research teams
If you have a strong aptitude for research and supervision, a Ph.D. in nursing might be a fit for you. A strong interest in academic research and other research methodologies can indicate that this Ph.D. program might be an appropriate option for you.
Doctor of Nursing Sciences (DNS, DSN OR DNSc)
DNS is a world-class research-based degree. It allows you to conduct innovative and life-improving research. It also prepares you to assume a leadership role to advance the science of nursing. It equips you with organizational skills and independent critical thinking. Some of your duties as a DNS may include;
Researching medical data

Applying findings to nursing practice

Educating leaders to advance nursing practices and health care system
It is an appropriate terminal degree option if you want to improve and completely turn around the current healthcare system. A DNS and Ph.D. degree in nursing have similarities in their curriculum, but the AACN prefers a Ph.D. over a DNS. Therefore, concerned authorities are planning to either merge the two or eliminate DNS. If you want to work in a lab instead of being a bedside nurse or being an executive implementing plans, this might be the perfect degree for you. You must be devoted to providing the best patient care using advanced research methods to pursue this degree.
How to Choose the Right Terminal Degree?
Terminal degrees can help you advance your career financially and professionally. If you pursue a terminal degree, take your professional goals, life circumstances, and personal aspirations into account. When choosing a terminal degree in nursing, your professional and personal goals should align with your anticipated career trajectory. Here are a few questions you must answer before deciding on a specific degree.
Are you passionate about the field of your study?

Do you have adequate financial resources to pursue a degree?

Are you a proficient speaker, communicator, and educator?

What is your purpose behind pursuing a terminal degree?

Are you willing to commit to long hours of research?
The Wrap Up
The ultimate goal of all terminal nursing degrees is to transform the future of healthcare. These degree programs are designed to enable you to either develop new patient care techniques and strategies or educate the younger generation of nurses with your knowledge and experience. This article gives an overview of all terminal degrees you can pursue in nursing. Compare these options with your personal career goals. Opt for a degree that is more aligned with your aspirations. Graduating with a compatible terminal degree can open up several pathways for you.
Choosing a degree for further education can be nerve-wracking. Hopefully, this article has informed you about all possible degree options. Now ask yourself those five questions and make an informed decision for yourself.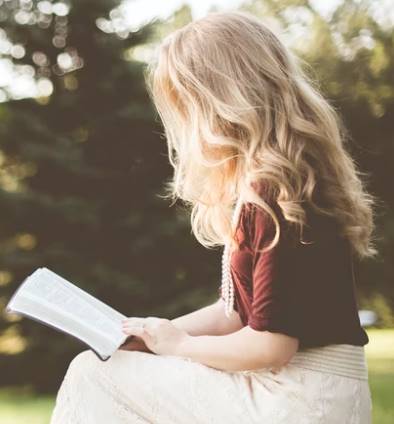 Speaks from heart, always too passionate and driven by emotions. Spins the words with kindness & sharpness, intriguing your ever-inscrutable minds.