Going to church can be very beneficial for many different reasons. Click here to learn why you should go to church every week.
Are you new to the Christian faith? Or perhaps you returned to the fold recently? Or maybe you want to rekindle your fire for God?
Regardless of your situation, there are non-negotiable aspects that you need to embrace as a Christian. One of them will church.
Unfortunately, church attendance in the United States is dwindling. Statistics show that less than 20% of Americans go to church regularly.
Despite the worrisome numbers, it doesn't change the fact that there are many benefits of attending church. So why go to church?
Continue reading below and let us zoom in on some of the most important reasons for going to church every week.
Why Go to Church?
It doesn't matter if you are mainline Protestant or Evangelical. The fact remains that church attendance plays a crucial role in your identity as a follower of Christ.
So why go to church every Sunday? Here are nine valid reasons:
To Hear the Word
Whenever you go to church, you get to hear the preaching of God's word. Sure, you can hear the word through preachers broadcasting on TV. But there is still something special with hearing it together with the community.
When the pastor preaches to the flock of God, the word penetrates the latter's hearts. It helps transform lives for the better.
Hearing the word also convicts people of their sin. It calls sinners unto repentance. When you hear the preaching of the word, it will inspire you to obey and share Christ with others.
Always remember that the word of God is full of power. It is sharper than a double-edged sword.
To Experience Community
Going to church allows you to enjoy the community. Not only are you listening to the word alongside your brethren, but you are also inspiring others as you share in the word in unison.
Hearing other people singing the same songs of praise helps lift your spirits. Seeing other people praying together gives you a sense of connection. It is like you and the rest of the church are growing together in faith.
To Use Your Gifts
God calls everyone to serve. But not everyone has the same purpose. By going to church, you will discover ways on how you can use your gifts.
You may discover that God gave you a wonderful voice. Hence, you can share your gift by joining the church choir.
Going to church will open your eyes. You will see the areas in your church where you can help through your gifts.
To Find Your Purpose
One of the most profound benefits of going to church is realizing your true purpose in life. People find their purpose in different ways. Inside the church, you can meet people who will share words of encouragement.
You may encounter brethren who have gifts for discernment. These are the people God may use to make you realize the reason why you are on earth.
Today, there are congregations like the Parkway Fellowship church that are Purpose-Driven.
These churches help people, especially newcomers, find their purpose and direction in life.
To Worship
Going to church is incomplete without the element of worship. Attending the weekly service gives you the chance to worship the Lord.
This means can get intimate with God as you experience his presence. It gives you the opportunity to praise him for his glory and kindness.
Yes, you can worship anywhere and anytime you want. But worshipping with thousands of people under one roof enriches your spirit.
To Build Up Your Kids
Do you have children? Taking them to church will help build their love for God. Going to church with your kids will teach them the love for the church.
It is also a perfect venue for them to see what it means to follow God. They will see how you worship. They will see how you fellowship with other church members.
If you start them young, going to church every week becomes part of their lives. They will take this habit as they grow old. You can also expect them to pass on the habit to their future children.
To Grow Faster
If you want to grow faster in Christian life, going to church will help you. To maximize your walk with Christ, you need to walk with fellow believers.
Yes, you can read your bible at home. You can study many books by your lonesome. But you can experience faster spiritual growth when you interact with others who are also maturing like you.
By attending church every week, you can touch base with others who you can share your experiences with. You can all build up one another. You can encourage each one especially during trying times.
To Foster Generosity
When you give your tithes and offerings during the service, not only are you obeying God's command. You are also practicing generosity.
Every penny you offer to God goes a long way. You may not see it, but your financial offerings are helping the gospel reach far-away places. They also help improve the condition of the church.
No congregation can grow in number without tithes and offerings. The money of believers helps create bigger sanctuaries. The bigger the physical church, the more people you can invite and lead to Christ.
In essence, you are helping expand the kingdom of God.
To Obey God
Last but not least, going to church equates to obeying God. Hebrews 10:25 clearly states that the Body of Christ should not neglect meeting together. This refers to the body of believers gathering regularly "as you see the Day approaching."
Grow with Us, Today!
There are many other answers to the question "why go to church?" But the bottom line will church gets you closer to God. And who wouldn't want to enjoy intimacy with the Lord?
Whether you're new to the faith or an old-timer trying to find your way back, we invite you to grow with us. Let's schedule a visit to our church at your most convenient time.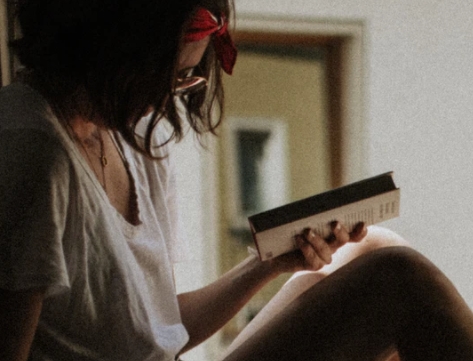 A professional writer with over a decade of incessant writing skills. Her topics of interest and expertise range from psychology, to all sorts of disciplines such as science and news.