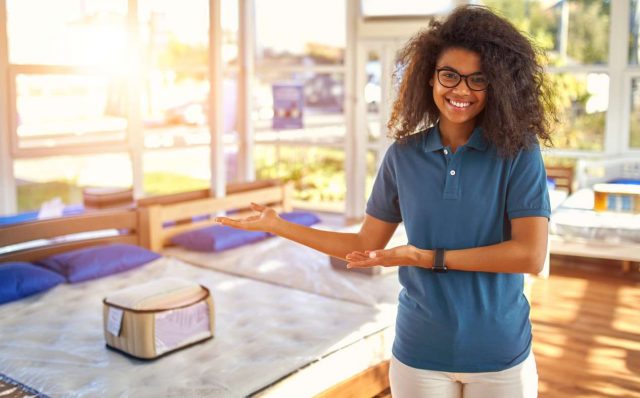 Do you feel like it has been ages since you have slept well? Even after so many changes in your routine and habits, you are still suffering from insomnia? If yes, then I think we might have a solution for you.
You have changed the room temperature, lighting, the fragrance of your bedroom, right? But you have missed an important factor. What? Mattress. It plays an important role to provide your body with proper back support while you sink in its goodness and enjoy your deep sleep. Without a proper mattress, you can even damage your body posture. So, it has not just become an option, but a necessity for you.
Still not convinced? Well, here in this article, we will discuss why you should consider investing in mattresses. So, stay with us till the end.
Importance Of a Mattress for A Good Night Sleep
A good mattress helps you to achieve a good body posture and hence is beneficial for your back health. It can provide you with the right support along with a perfect comfort level for you to get into a deep sleep.
If you haven't changed your mattress for a long time you have to get alerted. If it doesn't provide you the correct support it can result in bad posture. And you will be left tired and sore even after a good sleep.
If you suffer from chronic pain then it can worsen the condition. Some people may even face difficulty in sleeping because of a bad mattress. Our body undergoes different changes and healing processes during sleep. But if it is uncomfortable then it can hinder the process.
Factors To Consider to Find a Perfect Mattress for You
Now that you are almost convinced to change your mattress, let us discuss how to choose one for you.
There is no such benchmark to find a perfect mattress for yourself. In fact, according to the neurologist and sleep medicine specialist of the Johns Hopkins Center of sleep, Sara E Benjamin, choosing the perfect mattress for an individual is a matter of their personal choice. You cannot come on to any decision before trying it out.
You have to match your personal requirements with the mattress. For example, if you are overweight or obese you have to look for a mattress that provides extra support to your body.
Bonus: If you are looking for an ideal mattress for you or your overweight loved one, then you have to check out this mattress guide for a 500-pound person.
But still here are some important factors that you can consider to have according to your preference.
You can find different types of mattresses in the market. But before you could choose anyone, you have to know each one of them.
There are mainly five types of mattresses: foam, innerspring, hybrid latex, and airbed. Let us discuss each one of them in detail.
Memory foam mattresses are built with memory foam. These materials are known to provide a slow response to pressure and extreme comfort to the person. It is probably one of the most popular types of mattresses.
Some love them because of its deep contouring hug feel and some use it for pressure relief. So, if you are a person who likes to sink in the mattress, then look no further than this.
Another popular and widely used mattress is innerspring mattress. These matches are bouncy, firm and supportive. It is made up of a coil-based support system including pocketed coins and support coils.
If you want to enjoy the advantages of the above types without facing the negative impacts, then this one's for you. Hybrid mattress is a combination of foam and coils. It can provide you form support and help in pressure relief.
If you want to choose all-natural material and eco-friendly mattresses then you can go with a latex mattress. It is a lively and bouncy mattress that makes it easy for you to change positions while sleeping.
Airbed mattress, as the name suggests, is built up with air chambers. You can adjust the mattress according to your preference with the air pump.
Another important factor that you can consider while buying a mattress is its firmness. It varies from person to person. So, you have to consider your personal choice and your body type to choose an ideal one.
You should also consider your body weight while purchasing a new mattress. Why?
If you are under 130 pounds, sleep on a mattress and you won't sink in it. You will need a softer mattress to provide adequate support to your body.
On the other hand, if you wait between 132 to 230 pounds, then you may consider a firm mattress.
But if you wait over 230 pounds you cannot sleep on a soft mattress as it can risk spinal ailments.
This may sound weird but you should also consider your sleeping position while purchasing a mattress.
If you are a back sleeper, then you need a mattress with medium firmness.

And if you are a side sleeper, then you have to purchase a soft to medium firm mattress.

Lastly if you are a stomach sleeper then you need a firm mattress.
If you are a combination sleeper, then you can do fine with any of them.
You also have to pay equal attention to the size of the mattress. For example, if you are a tall person or have a wide-shoulder, then you have to choose a mattress in which you can stretch your body comfortably.
Additionally, you sleep with your partner when you have to choose a matter that provides enough space for you both to sleep comfortably.
You also have to consider your budget while purchasing any mattress. But don't let the low cost or high-cost sway you. You have to consider other factors before coming up with any decision.
Final Words- When Is the Right Time to Change Your Mattress?
Ideally, you have to replace your mattress every 10 years. But you should listen to your body. For example, if you don't find your mattress comfortable enough to help in deep sleep then you have to change it now only.
Do share your thoughts in the comments section below.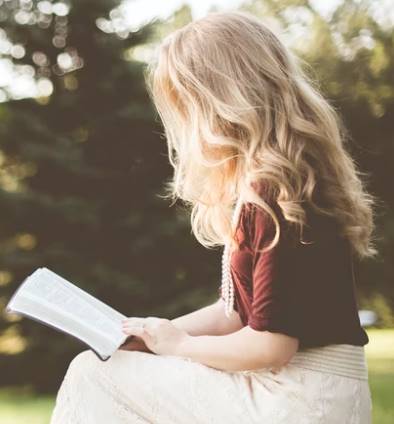 Speaks from heart, always too passionate and driven by emotions. Spins the words with kindness & sharpness, intriguing your ever-inscrutable minds.