A lot of people fail in getting through with their diets because they are sick and tired of feeling hungry all the time. Well, if this happened to you, then you must know that you should not feel hungry when dieting. Of course, do make the difference between food cravings and feeling hungry. You should give your body food only when you really feel hungry, not in the mood to just nibble onto something.
So, to check if you really feel hungry, drink a glass of water and if you still feel hungry in a short while after, then you do need food. You see, the brain sometimes mistakes thirst for hunger, so on many occasions when we think that we feel hungry, we are actually thirsty, so drinking water will make the sensation go away. But, getting back to dieting, you need to find a diet that allows you to have healthy meals and not starve day after day.
The dangers of restrictive diets
It may be tempting to follow a diet that promises to make you thin in no time, but are you willing to pay the costs. Before starting a diet, check out the foods you are allowed to eat and their meal plan. If you are just allowed to eat a few foods then there is a high danger to trigger nutrient imbalances in your body and the health problems that come along. (1)
The organism needs a wide range of vitamins, minerals, and nutrients to unroll its process right and maintain a good state of health. Then some of these are missing there are higher risks for you to get sick if the lack is not remediated. Besides this, drastic diets are notorious for their short-lived results.
Because they do not encourage people to develop a healthy lifestyle, as the list of things you can do contains more don'ts and do's, once the diet is over many people that followed it cave in to their cravings. In other words, they feel so weak and deprived of food that they stop carrying about weight loss and the shape of their body, as all they want is a decent meal. So, it is easier to gain back all the weight you lost on a drastic diet, plus there is the risk to gain more weight than you actually lost.
Diets that keep you nourished
Losing weight is possible while still giving your body proper nutrition. You just need to be careful about what you eat, what food associations you make, and the size of your portion. Also, if you increase the intake of proteins and decrease the presence of carbs in your diet, it will be easier to get rid of excess weight while feeling full most of the time. Foods rich in proteins are assimilated slower by the organism, so you will not feel hungry that often if you want this kind of food.
The boiled egg diet is one of these diets, as the main source of proteins in this diet are boiled eggs. In case you are wondering about the boiled egg diet results, you should know that they are quite promising. Not to mention that eggs are rich not just in proteins, but also in vitamins and minerals, so important for the wellbeing of your body. This diet lasts for 2 weeks only and it can help you lose a considerable number of pounds.
This aspect depends on your organism, as we are all different and have bodies that react in a particular manner to diets. But, the boiled egg diet is a good way to start a weight loss program, starting with this diet that will produce fast weight loss and continuing with a more permissive, long-term diet that will continue what you started, while giving you the chance to create a healthy lifestyle. Of course, you will be able to enjoy other foods besides boiled eggs, although the diet is not that diverse.
How come a diet based on eggs works so well?
The secret behind this diet is that the number of carbs is drastically reduced. Believe it or not, the boiled egg diet will allow a calorie intake that is less than 1000 per day, so you will definitely lose weight this way, as you will eat fewer calories than your body consumes throughout the day.
But, the reduced number of calories is also the reason this diet is made for only 2 weeks, as you can start feeling weakened if you continue following it for more than 14 days. So, don't do this as it is not recommended. As mentioned before, continue with a diet that allows you to eat more foods, as the secret lies in eating healthy foods and adjusting the portions.
By lowering carbs, your body will have to start using its own energy reserves, which are the fat deposits, as carbs are the fuel used for the making of energy. So, when carbs are unavailable in the diet, your body will start using what it has available. This is how the diet will help you get rid of unwanted body weight. (2)
But, at the same time, this is why you should continue your weight loss plan with a healthy diet and well-established meals per day. You need to show your body that food is available and diverse, so it won't start making fat reserves again.
This is why it is important to have at least 3 meals, you can have 5 meals as well if you reduce the size of the portions, which should be served at approximately the same hours. Also, adding healthy snacks between the meals is another way to give your body something to work on, keeping the sensation of hunger at bay. So, as you can see, you need to use an adequate strategy if you want to lose weight, stay healthy, and maintain the bodyweight you managed to achieve.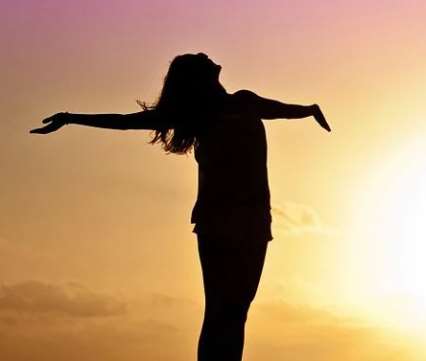 Ana Miller is a creative writer. Her topics of interest and expertise range from psychology to all sorts of disciplines such as science and news.