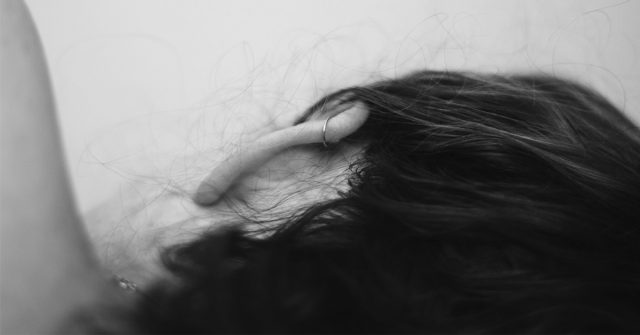 Panic attacks will take a lot out of you and get in the way of your daily life. Here are a few supplements for anxiety and panic attacks.
Life can get pretty stressful and sometimes an anxiety or panic attack is only a moment away. Lucky for you, there are a variety of supplements for anxiety and panic attacks for you to choose from. If you find yourself suffering from anxiety or high stress, you'll want to keep reading.
Panic attacks are almost impossible to avoid, especially when you're hit with daily responsibilities that become overwhelming. Perhaps you've found yourself with common anxiety issues such as overthinking, overanalyzing, or a racing mind. It's easy for you to go from zero to 100 and feel like you have absolutely too much on your plate.
Under this stress, millions of Americans suffer without knowing the proper way to combat it. We are all constantly forced to juggle our responsibilities and to multi-task — the need for knowing how to stop panic attacks at night and before you start your next day is growing. Here are 10 of the best supplements for anxiety and panic attacks you'll find on the market today.
Zhou Nutrition Calm Now Soothing Stress Support
Everyone has those days where your mornings are the hardest parts to get through. You might wake up and feel like you're running behind on everything on your list. For days like those, and for any other day, Zhou's Nutrition's Calm Now is the perfect solution.
It's a natural supplement designed to combat the panic attacks chest pain and to help you from your busy life. The key to this supplement is its expertly designed natural formula. It not only promotes calm and relieves anxiety, but it also avoids making you feel drowsy.
Zahler CalmEase Natural Essences Calming Support
Zahler's CalmEase is one of the most advanced supplements for anxiety and panic attacks. It reduces anxiety, offers calm, and helps with your overall health and wellness. It also boosts your mental ad physical wellbeing.
Created in the USA, this particular supplement is manufactured and bottled within an NSF- and GMP-certified facility. Unlike other products, CalmEase is not a pill you take every day. Rather, it's a liquid formula that offers equal-part 7x dilution of the homeopathic ingredients.
Vital Fuse Soothe Stress Natural Stress Reliever
VitalFuse's Soothe Stress supplement is created for anyone who wants to regain control of his or her mood. This applies to someone suffering from restlessness to someone suffering from panic or stress. You can reestablish any mood imbalances and your equilibrium without any side effects.
Some of the most natural ingredients are ashwagandha root powder, glycine, glutamine, L-theanine, chamomile extract and valerian root extract. This results in non-habit forming capsules that provide anxiety relief without sedation, mental fog, or poor concentration. Soothe Stress also helps you stay on top of your busy day.
BeCalm Premium Stress and Anxiety Relief Supplement
The creative formula for Balance's Be Calm supplement is safe, effective, and a natural stress-reliever. It helps reduce anxiety and helps you stay positive, calm, and poised. It will also support your overall wellness and emotional stability.
The powerful combination of flower powder, herb, and flower, and an assortment of vitamins are proven to reduce stress. It will also give your mind a great boost to better function. Plus, Be Calm is created in the USA in a GMP facility while being non-GMO.
Nutratech Alprazium — All Natural Stress Relief and Anti-Anxiety Supplement
Alprazium is created with nine of the most well-known, natural ingredients to help with depression, stress, and anxiety attacks at night. It has passionflower extract, 5-HTP, Gaba, L-tryptophan, l-theanine, piper methysticum 40%, valerian root, California poppy, and melatonin. These ingredients help mitigate psychological and environmental stressors, which are getting worse in today's fast-paced society.
This supplement is non-habit forming and slowly builds in your system, over time. It creates a balanced mood, controls stress, and relieves any tension. Nutratech also offers a 30-day, money-back guarantee so you can try the supplement risk-free.
Crystal Clear Anxiety Relief and Stress Support Supplement
You will appreciate this supplement's formula, as it includes common anxiety relievers like chamomile, passionflower, and lemon balm. Crystal Clear also has magnolia, oat straw, ashwagandha, gaba, and L-theanine. These ingredients are key to getting inner calm and tackling those daily tasks that take up room on your plate.
This supplement will relieve everyday stress, depression, and social anxiety. It can also boost your focus, improve your emotional balance, create complete relaxation, and create a better mood. It's packed with natural vitamins, minerals, herbs, and essential oils for anxiety and panic attacks — you should add this to your list.
Calm Natural Anti-Stress Calming Supplement
If you're living a busy life, CALM is here to relieve your stress, anxiety, and help you live your best life. It contains vitamins and minerals designed to help the brain function, increase your energy levels, and stabilize your mood. You'll benefit from magnesium, vitamins B-6 and B-12, folic acid, chamomile, and valerian root.
You'll also appreciate that CALM is backed by scientific research. it's formulated by medical doctors that best understand stress and anxiety as well as the effects they have on your brain and body. This is the supplement to help you get rid of everyday stresses and reach peak performance so you can maximize your day.
Ridgecrest Anxiety-Free Stress Relief Complex
This is a powerful stress-reliever designed to manage tension and reduce fatigue. It also counteracts any negative effects and increases calm. This is the supplement to encourage your overall wellness and mental health.
It's two most powerful ingredients are ashwagandha and L-theanine. The organic ashwagandha extract is eight times more potent than the basic version. While the L-theanine is a great amino acid to helps with deep relaxation and promote mental alertness.
True Veda Organic Ashwagandha
As previously mentioned, organic ashwagandha is a great ingredient to lead you to a healthy and stress-free lifestyle. It's one of nature's strongest herbs to improve relaxation and help boost your immune system. It'll also improve your concentration, enhance your memory, and help with mental acuity.
A great compliment to this supplement is anxiety therapy — this way, you'll kill two birds with one stone.
NutriSuppz Anti-Anxiety Formula
Perhaps you're in a desperate search for increased calm, a better mood, or more positive vibes — this is the supplement for you. It also helps with social anxiety, anxiety disorder, panic attacks, depression, shortness of breath, PTSD, paranoia, and other similar conditions. NutriSuppz could be the key to reducing your stress, increasing your serotonin production, and lowering your anxiety.
It also has a 100% satisfaction guarantee so, in the event that you don't feel less anxious and more relaxed, you'll get your money back — no questions asked.
These Are the Supplements for Anxiety and Panic Attacks
Keep in mind, before taking any homeopathic or natural supplements for anxiety and panic attacks, speak with your healthcare provider. It's best to talk about your symptoms and any possible treatments before taking any pills. Make sure that your product comes from a trusted cGMP certified private label supplement manufacturer, like Generation Nutra to avoid questions of purity. You should also fully understand the interactions between natural supplements and other medications you may take.
It's time to get rid of stress and anxiety today!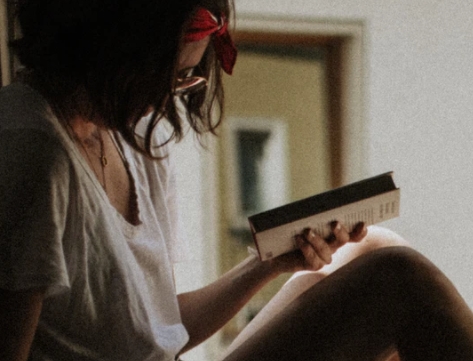 A professional writer with over a decade of incessant writing skills. Her topics of interest and expertise range from health, nutrition and psychology.