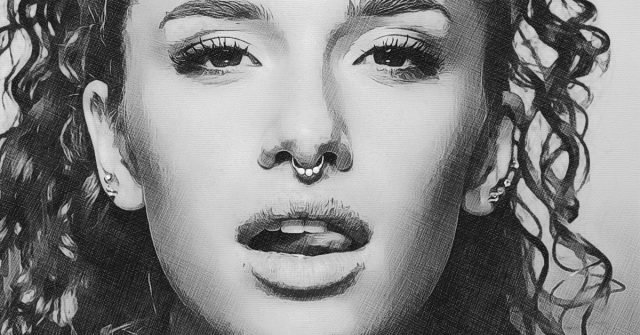 What Is An Alpha Woman?
Alpha female – a rare breed of bold, courageous, confident and independent human beings.
If you ask me, alpha women are the modern equivalent of the mythological Nordic female warriors – The Valkyries.
They don't tolerate injustice. They don't keep calm. They don't stay silent. They are born to fight against oppression and enjoy their rights. They are here to earn their place and change this world from its very core.
Alpha women never bow down. They stand up for themselves, but most importantly, they encourage us to take what's ours and to stand up for ourselves.
Someone once said, "Well-behaved women seldom make history." I couldn't agree more with this statement. (1)
So, here are 12 reasons why every fearless, strong, boss lady differs from other women:
1. THEY ARE HAPPY ALONE, BUT OPEN TO LOVE TO FIND THEM
These strong women are fulfilled and happy on their own. They don't perceive relationships as something that should make them complete. They don't see love as something that should make them feel better. They are whole on their own but open to true love to eventually find them.
2. THEY LIVE A LIFE THEY ENJOY
Joie de vivre. If there's one thing they maximize in life, then that is the art of joyous living. Whether they're single, taken, married, or alone, they live a life they enjoy. They take pleasure in simple things. And they are not afraid to experience everything life has to offer.
3. THEY LEARN FROM THE PAST
Alpha female doesn't waste their time on past mistakes. They know that once the lessons have been learned, the best thing they can do is put their newfound wisdom to use and improve their lives by embracing any change that comes their way.
4. THEY ALWAYS MAKE THE FIRST MOVE
You're wrong if you think that an alpha woman will sit around and wait for things to fall out of the sky. These fearless, badass ladies are the ones that always make the first move. It's just not in their nature to stay silent and let others take the lead.
5. THEY ARE CONFIDENT WITH WHO THEY ARE
Big, small, overweight, thin, yellow, black, different, they're confident with who they are. They don't stress their physical appearance and don't try to change themselves to suit others. Alpha ladies are perfectly comfortable in their skin.
6. THEY DON'T WASTE THEIR LIFE WISHING
Alpha women never wait for fate to determine their path in life. They like to take things into their own hands and choose their own journey. Life is not about secretly wishing for something, it's about working hard, growing, learning, and evolving.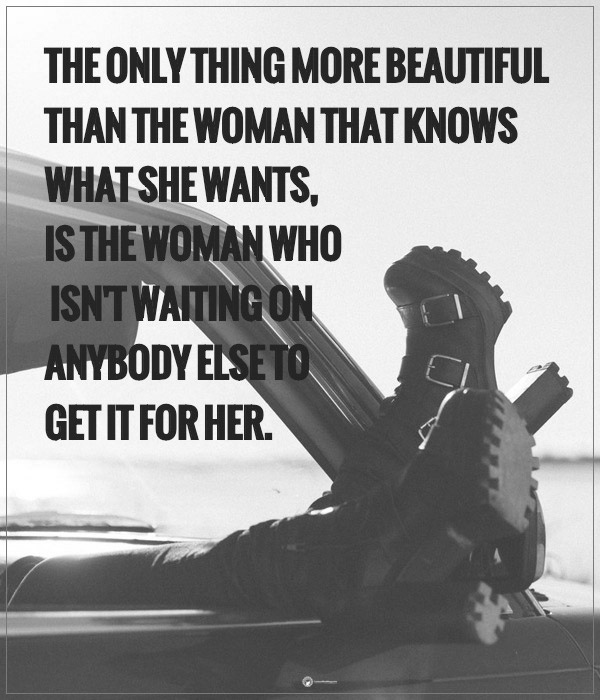 7. THEY ARE NOT AFRAID TO LEAVE
When something is hurting them, or bothering them in any way, alpha females are not afraid to walk away or say it out loud. They would rather be alone in this world than accept to be around people who mistreat them.
8. THEY HAVE STRICT BOUNDARIES
As said before, strong, alpha women don't let anyone violate their boundaries. They would rather be alone than be with someone who disrespects them. It's simple. Do not trespass if you don't have the authorization to do so!
9. THEY NEVER PLAY THE VICTIM
Alpha women are perfectly aware of their insecurities, emotions, and wounds. They've been through all of it in their head. They've worked hard on themselves to know exactly where they stand in life. Therefore, they would never let anyone put them in a certain position where they would have to be the victim.
10. THEY DARE TO GO FOR THE THINGS THEY WANT
They do it. Alpha women don't wait for anyone, whether it's their goals or a certain duty that needs to be accomplished. They dare to go for everything they want. And if you ask me, that is the only effective way to reach success.
11. THEY HATE DRAMA
Guess why? Because these human beings have nothing but genuine emotion inside their hearts. Drama is not their scene.
12. THEY SEE THEMSELVES AS AN INVESTMENT
They've realized that both their body and mind are their temples. The only way for those sacred temples to endure the test of time is to take good care of them. That means working out, nourishing their body and soul, maintaining good mental health, and continuously learning more in order to be happier, healthier, and more successful in life.
What Are Alpha Females Attracted To?
An alpha female knows exactly what qualities she's looking for in a man. She's attracted to a man who is independent, strong, confident, and ambitious as she is. She is attracted to a man who knows what his main priorities in life are and who is not afraid to pursue his goals.
But, most importantly, an alpha female is attracted to a man who is not afraid to commit. A man who values relationships and has no time to blow hot and cold about her.
There's one type of man an alpha female would never allow herself to be in a relationship with – the beta male. An alpha female and a beta male are incompatible. A confident, brave, and direct woman, just like the alpha female, can't stand to be with someone who is not assertive with her, dependent, meek, and reserved, and who can't keep up with her in every aspect of life.
In what follows, we've presented the five most common qualities the men alpha females are attracted to possess:
1. HE RESPECTS HER
What an alpha female values most in a relationship is respect. She treats her partner with respect and dignity and she wants to be treated the same way.
The man an alpha woman is attracted to knows her worth. He knows the challenges and struggles she's gone through to become the woman she is today, and he never underestimates her importance.
2. HE CHALLENGES HER
She's smart and fierce, but he knows she can be and do better. So he challenges her to learn new things, broaden her knowledge, and be more resilient.
3. HE KEEPS HIS PROMISES
When he promises to do something, he keeps his word. He doesn't make promises he knows he can't keep. He is responsible and stable, just like an alpha woman is.
4. HE IS HONEST
He doesn't beat around the bush, he always tells it like it is. He doesn't like keeping secrets from his partner, and he always tells the truth, no matter how harsh it is.
5. HE IS AMBITIOUS
He knows his priorities, has clear goals, and does everything in his power to achieve them. More importantly, he is not afraid of failure. He sees failures as valuable lessons and an opportunity to invest more effort in pursuing his goals and fulfilling his dreams.
What Is An Alpha Female In A Relationship?
Just because alpha women are independent, confident, and strong, many people think that they don't like being in a relationship or that they're unfair and bossy when they're in a relationship. But, nothing could be further from the truth.
An alpha woman can be an amazing partner, and she highly values relationships.
Being in a relationship with an alpha female can be the most extraordinary and wonderful experience anyone can have. In what follows, we've presented eight reasons why this is so.
1. SHE IS LOYAL
An alpha female is fiercely loyal to her partner. Infidelity is what she hates the most. When she is in a relationship, she utterly commits to her man.
2. SHE IS INDEPENDENT
An alpha female is a highly independent person, and she doesn't let anyone compromise that. When an important decision has to be made, she doesn't wait for her partner to say the final word. She's smart enough to make her own decisions. And when it comes to romantic dinners, trips, and holidays, she doesn't wait for her partner to organize every event. She's resourceful enough to organize everything by herself.
3. SHE EXPRESSES HER FEELINGS OPENLY
An alpha female may appear reserved, but she is the opposite of that. She's not ashamed or afraid to show her feelings and be vulnerable around her partner. When she's happy, she laughs and spreads positivity everywhere around her. When she's sad, she cries without trying to hide her tears. She showers her partner with love and affection when she is in love. And more importantly, she's aware of her weaknesses, and she's not ashamed to show them to her man.
4. SHE TREATS HER PARTNER WITH RESPECT
As we already said, alpha females, value mutual respect in a relationship. An alpha woman respects her partner's feelings, decisions, boundaries, and opinions no matter how different they are from her own. She also treats his friends and family with respect and dignity. In her opinion, respect is the foundation upon which any healthy and strong relationship is built.
5. SHE IS SUPPORTIVE AND COMPASSIONATE
Yes, you read that right. She never lets her partner deal with his problems on his own. She's there to offer him help and support whenever he's struggling with a problem or having trouble making an important decision.
She is also there to encourage her partner to keep pursuing his goals and work on becoming the best version of himself.
6. SHE HAS A GOOD SENSE OF HUMOR
You may think alpha females are serious and don't like sharing jokes, but they're one of the wittiest people. They know how to make you laugh, even when you're in a bad mood, and they enjoy telling good, funny jokes.
7. SHE TAKES RESPONSIBILITY
When an alpha female makes a mistake, she admits it and does everything in her power to correct it. She doesn't hold other people accountable for her own failures and mistakes. Such behavior can never be shown by someone who is mature and responsible. (2)
8. SHE DEALS WITH PROBLEMS CALMLY AND MATURELY
Every couple faces problems in their relationship, and alpha females are well aware of this. An alpha woman doesn't have time for drama and bitter arguments. She's not the type of person who would sweep problems under the carpet to avoid dealing with them openly. Instead, whenever a problem occurs in her relationship or when she disagrees with her partner over something, she lays her cards on the table and does her best to overcome it.
How Do You Deal With An Alpha Female In A Relationship?
1. ALWAYS BE YOUR TRUE SELF WITH HER
An alpha female has no time to play little mind games. That's why you always need to be genuine with her. Show her your feelings openly. Share your fears, insecurities, weaknesses, failures, priorities, and goals with her. Let her know who you are without hiding anything about yourself.
2. DON'T COMPETE WITH HER
Don't try to show her that you're more independent, smarter, more confident, and more assertive than she is.
Never allow yourself to make her think that you can't handle being in a relationship with a fierce, bold, and driven woman.
If she is more successful and has greater achievements than you, show her that you're proud of her. Show her that you want her to be even better in every aspect of life. And more importantly, show her that you'll always be there to support her.
3. RESPECT HER INDIVIDUALITY
Alpha females don't run in packs. They are not like the women you've met in your life. They live their life in accordance with their own beliefs, values, and rules. They don't follow the herd. Instead, they make their own judgments as individuals.
4. TREAT HER WITH KINDNESS
Don't lie to her. Don't treat her like she is inferior to you. Do not prioritize your opinions, priorities, and goals over her own. Don't be impatient with her. Instead, treat her with patience and kindness.
Respect her feelings, needs, and opinions. Be always there for her. Support her. Believe in her. And show her that you're aware of her worth.
5. RESPECT HER BOUNDARIES
Never expect an alpha woman to be clingy or too emotional. She's nothing like the women from your past relationships.
When you notice she's worrying about something or trying to solve a problem, give her space to think things through.
When she says 'no,' she means 'no' – don't try to change her opinion.
And most importantly, respect her time, freedom, independence, and need for boundaries.
6. DON'T BE SUSPICIOUS OF HER
Perhaps you've been in relationships in which you were lied to or cheated on. But don't think you'll have to go through the same things in this new relationship. An alpha female has no time for such games.
So, if she has a solid group of friends and likes to often hang out with them, or if she comes home late from work several times, don't take this as a sign that she's cheating on you. And if you want to keep her, make sure you never accuse her of being unfaithful.
7. LISTEN TO HER ATTENTIVELY
Don't ever think that you can read her mind. You can never know what she is thinking. When an alpha female talks, that's because she has something smart to say. So, always listen to her carefully. Don't respond to her without listening to her. And allow her to express her opinions openly.
How Do You Know If You Are The Alpha Female?
If you possess the following traits, this is a sure sign that you belong to the category of alpha females.
You are confident in yourself.

You are strong and bold.

You know what you want in life and how to get it.

You live your life in accordance with your own values, beliefs, and rules.

You're ambitious.

You inspire other people around you.

You're well respected.

You encourage others to be their true and best selves.

You have strong leadership skills.

You always find a way to achieve your goals.

You admit your mistakes and take responsibility for your actions.

You can't tolerate negative, irresponsible, selfish, and envious people.

You're not afraid of failures.

You work on yourself and want to become a better version of yourself.

A professional writer with many years of experience in the fields of psychology, human relationships, science, and spirituality. If you have a general question or comment please fill out the form and we will get back to you as soon as possible https://curiousmindmagazine.com/contact-us/