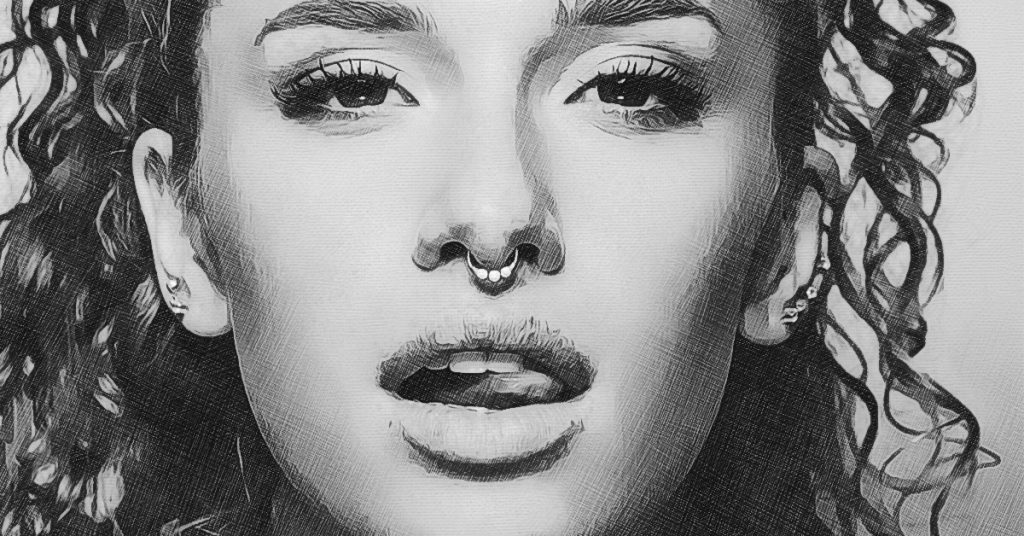 Alpha women – a rare breed of bold, courageous, confident and independent human beings. If you ask me, alpha women are the modern equivalent of the mythological Nordic female warriors – The Valkyries.
They don't tolerate injustice. They don't keep calm. They don't stay silent. They are born to fight against the oppression and enjoy their rights. They are here to earn their place and change this world from its very core.
Alpha women never bow down. They stand up for themselves, but most importantly they encourage us to take what's ours and to stand up for ourselves.
Someone once said, "Well-behaved women seldom make history." I couldn't agree more with this statement.
So, here are 12 reasons why every fearless, strong, boss lady differs from other women:
1. THEY ARE HAPPY ALONE, BUT OPEN FOR LOVE TO FIND THEM
These women are fulfilled and happy on their own. They don't perceive relationships as something that should make them complete. They don't see love as something that should make them feel better. They are whole on their own but open for true love to eventually find them.
2. THEY LIVE A LIFE THEY ENJOY
Joie de vivre. If there's one thing they maximize in life, then that is the art of joyous living. Whether they're single, taken, married, alone, they live a life they enjoy. They take pleasure in simple things. And they are not afraid to experience everything life has to offer.
3. THEY LEARN FROM THE PAST
Alpha women don't waste their time on past mistakes. They know that once the lessons have been learned, the best things they can do is put their new-found wisdom to use and improve their lives by embracing any change that comes their way.
4. THEY ALWAYS MAKE THE FIRST MOVE
If you think that an alpha woman will sit around and wait for things to fall of the sky, you're wrong. These fearless, badass ladies are the ones that always make the first move. It's just not in their nature to stay silent and let others take the lead.
5. THEY ARE CONFIDENT WITH WHO THEY ARE
Big, small, overweight, thin, yellow, black, different, they're confident with who they are. They don't stress on their physical appearance and they don't try to change themselves to suit others. Alpha ladies are perfectly comfortable in their skin.
6.THEY DON'T WASTE THEIR LIVE WISHING
Alpha women never wait fate determine their path in life. They like to take things into their own hands and choose their own journey. Life is not about secretly wishing for something, it's about working hard, growing, learning and evolving.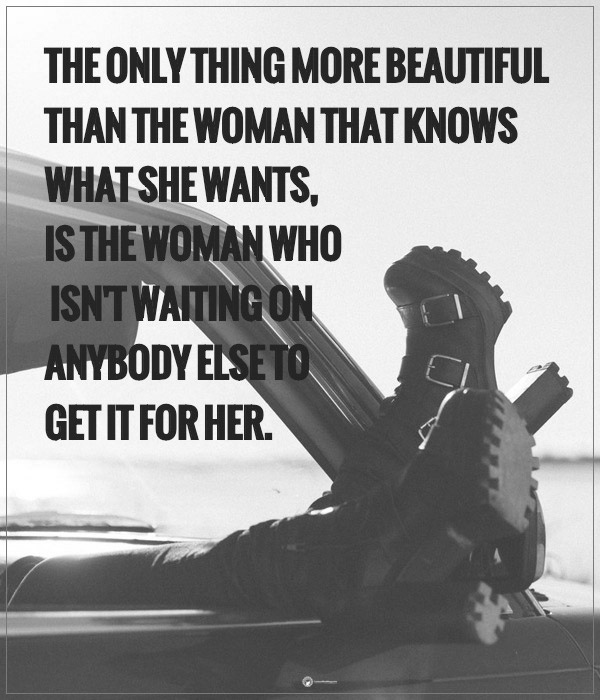 7. THEY ARE NOT AFRAID TO LEAVE
When something is hurting them, or bothering them in any way, alpha women are not afraid to walk away or say it out loud. They would rather be alone in this world, then accept to be around people who mistreat them.
8. THEY HAVE STRICT BOUNDARIES
As said before, strong, alpha women don't let anyone violate their boundaries. They would rather be alone, than be with someone who disrespects them. It's simple. Do not trespass if you don't have authorization to do so!
9. THEY NEVER PLAY THE VICTIM
Alpha women are perfectly aware of their insecurities, emotions and wounds. They've been through all of it in their head. They've worked hard on themselves to know exactly where they stand in life. Therefore, they would never let anyone put them in a certain position where they would have to be the victim.
10. THEY DARE TO GO FOR THE THINGS THEY WANT
They simply do it. Whether it's their goals, or a certain duty that needs to be accomplished, alpha women don't wait for no one. They dare to go for everything they want. And if you ask me, that is the only effective way to reach success.
11. THEY HATE DRAMA
Guess why? Because these human beings have nothing but genuine emotion inside their hearts. Drama is simply not their scene.
12. THEY SEE THEMSELVES AS AN INVESTMENT
They've realized that both their body and mind are their temples. The only way for those sacred temples to endure the test of time is to take good care of them. That means working out, nourishing their body and soul, maintaining a good mental health, and continuously learning more in order to be happier, healthier and more successful in life.

A professional writer with many years of experience in the fields of psychology, human relationships, science, and spirituality. If you have a general question or comment please fill out the form and we will get back to you as soon as possible https://curiousmindmagazine.com/contact-us/