This man's story proves that there's nothing more important than family.
Liu Xinhong is a 20-year-old student whose life unexpectedly took a different turn. One year ago, he'd just started his first year of university in Yulin County in Taiwan.
However, when Liu found out that his mother's cancer had spread to other parts of her body last year, he made a decision which he thought was the best at the time.
Liu decided to defer his studies in order to take care of his mother suffering from cancer. Thus, being just another freshman at the university last year, he's now more like a nurse taking care of his mother at the hospital.
Liu knows that education is important, but he also understands that family matters the most. He said: "I only have one mother, but with my studies, I can go back to them later."
While some people think that Liu's decision to drop out of college is wrong since education is vital, he doesn't share the same opinion, and he has a good, strong reason for that.
Liu said: "Mom has put a lot of time and effort into raising me. She's helped me with homework and lots of other things, but I haven't spent much time with her."
In a Facebook post, Liu thanked his mother for all the love she's given him. He added that as she now needs to be taken care of, he has the full responsibility to take on that role. He also wrote:
"I think companionship is very important during a person's last days. Facing the inevitable result, I would like to learn to discard regret and say goodbye to my loved ones and bless them; isn't it better than just being sad?"
Fortunately, this devoted son has other family members who support him during these difficult times for him. His brother joins him in the hospital every day. And his father, who can't spend that much time in the hospital with them as he's busy running their family shop, is proud of his devoted, selfless, caring son.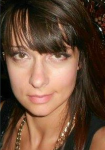 Riley Cooper is a professional writer who writes informative and creative articles on topics related to various fields of study. Written with love and enthusiasm, her articles inspire readers to broaden their knowledge of the world, think and get ready to act. If you have a general question or comment please fill out the form and we will get back to you as soon as possible https://curiousmindmagazine.com/contact-us/