1.Bathe in The Blue Lagoon Geothermal Spa
The perfect place for relaxation is the Blue Lagoon Geothermal Spa in Iceland. Not only that the spa is rich in minerals it also has healing properties.
2. Hang from Toronto's CN Tower
Are you into extreme sports? If so, you should visit Toronto's CN Tower. It used to be the tallest building in the world. You can either climb the tower or you can do the EdgeWalk. Don't worry about safety, there are guides to keep you safe.
3. Zip-Line With Family or Friends
Looking for fun? Try zip-line with family or friends. Many companies are offering this kind of experience and you can do it on very different locations. It's up to you to decide which one to choose.
4. Eat in an Undersea Restaurant in the Maldives Called Ithaa
Not only you will try the best cuisine in the world, you will also have the opportunity to see the underwater world up close and feel like a part of it.
5.Watch the Sunset From Oia, Santorini, Greece
If you wish to see the perfect sunset, visit Oia, a little town on the Thirean islands in Greece. It's a very romantic place and perfect place for proposal. So, don't miss this opportunity if you plan to get married.
6.Attend the Running of the Bulls in Pamplona Spain
Talking about festivals, San Fermín Festival has very unique celebration. Apart from enjoying music and fireworks, you can participate in the Running of the Bulls. Yes, that's right! You can have the pleasure to be chased by ferocious bulls, or you can just enjoy the fun.
7. Throw Tomatoes at La Tomatina
This is a festival you definitely must visit. Don't miss the chance to get bombarded with over-ripe tomatoes in the streets of Buñol in Valencia. Tip- wear old clothes and be careful of your mobile phone.
8. Be Part of a flash Mob
Don't be one of the passers-by, join the flash mob, participate and feel the excitement. Just out of fun, try it!
9. Play Golf on the Old Course at St. Andrews
The Old Course of St. Andrews is one of the oldest golf facilities in Scotland. For all those who are golf lovers, this is the place where you can have the perfect game and get in touch with the history of this game since this is the place where the game was born.
10. Cage-Dive with Crocodiles
If you are an adrenaline addict, I can assure you that this experience will be worth it. In this extreme adventure you can meet crocodiles face to face. But hey, don't worry, the cages are built to resist the attacks so you will be safe.
11. Party at Mardi Gras
One of the best attractions in New Orleans is Mardi Gras. It is one of the biggest carnivals where you can see a lot of parades, floats, picnics, music. You can try a lot of different food, meet new people and have lots of excitement.
12. Explore the Great Pyramids of Giza
The Great Pyramids of Giza are considered to be the oldest structures in the world. So if you wish to experience history, Giza is the place to visit.
13. Stand Atop the Eiffel Tower
Be prepared for a long wait for the lift since this is the most wanted view in all of Paris. The spectacular view of the city is breathtaking, especially at night when you can see all of Paris in lights.
14. Swim in the Devil's Pool
Ready for more thrill and adventure? You are going to love the Devil's Pool near Victoria Falls. It's believed that this pool was cursed by an Aboriginal and some people claim they have seen ghosts in the water. Sounds daring?
15. Party at the Rio Carnival
Carnivals are the best places to have fun, enjoy music, food and other kinds of entertainments. If you wish to spend good time and have fun, you definitely must visit the Rio Carnival.
16. Become a Space Tourist
Ever wondered how the Earth looks like from outer space? Well, if you have enough money you can afford yourself a tour into space and experience this exciting space adventure.
17. Swim in the World's Largest Swimming Pool
The largest swimming pool in the world, which is equal to 20 Olympic sized pools, is San Alfonso del Mar in Chile. It also holds the record of being the deepest pool in the world. Simple floating in the pool can bring you great pleasure.
18. Dance in the Rain
Feel the magic! Dance in the rain without the fear of getting soaked. You can do it on your own, or you can spread the happiness and invite friends to join you. You will not regret it, I promise!
19. Buy a Round-the-World Air Ticket
One of the things that you shouldn't miss to do is to travel around the world. Yes, I think of the whole world. Pack your bags and travel around, experience the diversity and the beauty of this amazing world.
20. Visit the "Real" Santa Claus in Finland
Christmas is the most magical time of the year. If you haven't had the opportunity to meet the 'real' Santa Clause, you definitely need to go in Finland where you can meet him in person. Santa Claus in Finland works not only for Christmas but every day in the year you can enjoy his company.
21. Ride The 'X Train'
What a better way to arrive to Vegas from L. A. than the X Train? It will make sure that the journey remains a party throughout; you can enjoy lounges, bars, internet, flat screen TVs etc.
22. Send a Message in a Bottle
Out of fun, write something and put it in a bottle. Release the bottle in the sea and maybe one day someone will find your message.
23. Learn to Sail
The skill to sail might in handy one day. If you wish to be different than the others you might consider learning how to sail since this is an impressive skill, not everyone knows how to sail.
24. Learn to Speak Another Language Fluently
You never know when this skill can be useful. However, learning another language is a must, plus it gives you more reason to travel and helps you for better job position.
25. Spend a Night in a Tree House
Every child dreams of having a tree house. If you had this kind of dreams and you didn't manage to fulfill them as a child, you might try doing it as an adult and spend at least one night in a tree house.
26. Fly First Class with Emirates
Emirate's first class accommodations will make you feel like you are in a five star hotel in the skies. Once you try it, you will never wish to go back in business class.
27. Literally Reflect at the World's Largest Salf Flat Salar de Uyuni in Bolivia
It's a must! The large area, clear skies, and the exceptional flatness of the surface make the Salar attractive for tourist and it's a breathtaking experience.
28. Stay in an Overwater Bungalow
It doesn't matter if you visit a luxury or a modest overwater bungalow, as long as you feel the magic of staying in one. Create memories that you will remember forever.
29. Swing on the Edge of the World in Ecuador
You must try the swings that are hanging from La Casa Del Arbol in Baños, Ecuador. They will most certainly make you feel like you're on top of the world.
30. Add a Lock to the Pont des Arts Bridge in Paris
This pedestrian bridge in Paris, which crosses the River Seine, is famous for the love locks. Although the locks have been removed, you can still visit the bridge and put a graffiti lock on it and seal your love.
31. Dine at an Undersea Restaurant
Try a different kind of culinary experience, eat in an undersea restaurant. You can enjoy both the cuisine and the serenity of the environment.
32. Experience Zero Gravity
If you wish to float like and astronaut and fly like a superhero try experiencing zero gravity. A lot of corporations have this kind of offers and you should take the chance and try it.
33. Become a Fighter Pilot for a Day
A lot of airports offer this kind of flight experience. If you ever dreamed of becoming a 'Top Gun' you should seize the opportunity fulfill your dream.
Another extreme sport to try is flyboarding. It's a combination of water skiing, wakeboarding, snowboarding and acrobatic diving. Take a deep breath and go!
35. Ride a Gondola in Venice, Italy
You have not felt Italy unless you have taken a gondola ride through the canals of Venice. It is the main mean of transport and it can be very romantic.
36. Ride an Elephant
Elephant ride is a very popular tourist activity in Asia and Africa. In many ways, the elephant ride is equivalent experience to swimming with dolphins.
37. Bungee Jump From Royal Gorge Bridge
Bungee jumping anyone? Try the Royal Gorge Bridge in Colorado. It is a suspension bridge which will definitely give you the best bungee jumping experience.
38. Make a Call From a London Phone Booth
One of the thing to try when in London- make a call from the London phone booth. These old fashioned phone booths are part of the history of the city.
39. Skydive
It takes a lot of courage to try skydiving. But be brave, take a leap of faith and jump! You can do it alone or tandem, either way it's very exciting and fun!
40. Cage Dive With Great White Sharks
Meet in person the majesty of the ocean's number one predator, the Great White Shark. Don't worry about safety, the cages are designed to keep you safe from shark attack.
41. Drink Beer at Oktoberfest in Germany
If you are beer lover, the world's largest public festival is a must. Almost six million tourist visit the Munich Oktoberfest which lasts for two weeks.
42. Visit the Great Wall in China
A place that is worth to visit is the Great Wall in China. It's still hard to believe this was built by simple human endeavor even after you've seen, touched and walked the wall.
43. Forgive and Let Go of Grudges
Be happier and let go of grudges. Forgive those who made wrong to you and move on. Who needs to remember bad things in life? Move on and be happy.
44. Walk Behind a Waterfall
Can you imagine a better way to cool off on a hot summer day than in the mist of waterfall? Not only that it's magical, walking behind a waterfall can be stunning.
45.Swim With Dolphins
Dolphins are very clever and energetic animals. Don't miss the opportunity to swim with them and enjoy their company.
46. Travel Somewhere New Every Year
If you wish to visit the world you will need more time so you should visit at least one new place every year. To shorten the list faster, if you can afford it, you can visit more than one different place.
47. Name a Star
Yes, it's possible. For a low price, you can name your own star and if you wish you can give it to someone as a gift. Interesting, right?
48. Prepare a Care Package For the Homeless
Do something nice for the homeless. Bring a smile on someone in need and give them little hope in this world.
49. Host an event in the Sky
Host a business dinner in the sky! Now this will be a meeting that no one will ever forget. Just make sure your guests aren't afraid of heights before you plan the event.
50. See the Fairy Pools in Scotland
One of the most magical places in Scotland that attracts a lot of tourists is definitely a place you must visit.
.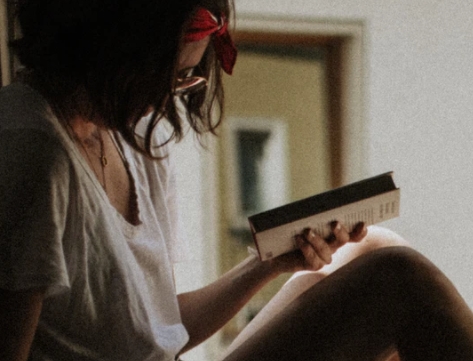 A professional writer with over a decade of incessant writing skills. Her topics of interest and expertise range from health, nutrition and psychology.