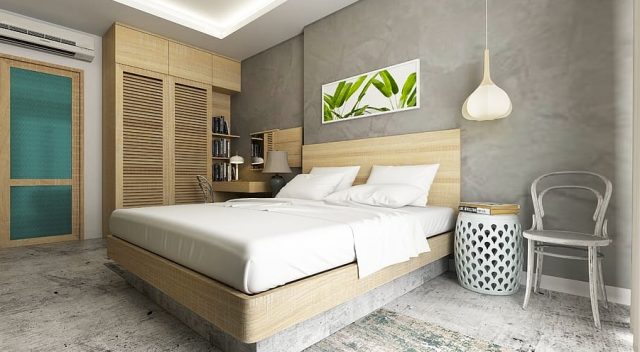 1. Be Careful with The Colours
The bedroom is meant to help you relax and create a sense of tranquillity, hence should always be comfortable. You thus need to invest in the most comfortable bed and choose just the perfect colour theme for your bedroom. Neutral colours, such as creams, whites, and greys, are considered relaxing and recommended for a soothing sleep environment. However, this doesn't limit you to dull colours, as you can still experiment with your favourite colours. Using a blend of whites and favourite colours can produce exciting pops of colour, making your bedroom even more intriguing and exciting. Consider using coloured comforters, a busy duvet cover, wallpaper, or a bedspread to bring life to your sleep haven.
2. Ensure There's Enough Space Around You
This is particularly important if working with a limited bedroom space. The ideal bedroom should have enough space to allow you to access all areas with ease. It would thus be advisable to choose whatever furniture you wish to have in the bedroom carefully. You don't want to bump on your bedside table or bookcase each time you get out of bed. Using a minimalistic approach in the bedroom or investing in beds with storage cabinets built in might help save you some valuable space. You could also use drawers and cloth shelves under the bed or even take advantage of the wall 'real estate' and hook rails for storage.
3. Pick Your Bedroom Furniture Carefully
The actual and visual weight of your furniture can determine whether your bedroom will be cluttered or not, as well as its visual appeal. An excellent example of this is a minimalistic bed frame with no headboard and another with a wide headboard. A wide headboard is commonly recommended for more spacious bedrooms, while the minimal bed frame will look better in a small bedroom plan. The minimal bedframe also allows for a minimalistic nightstand and even a chest drawer if space allows it. You could also use your bed as the focal point of the bedroom. Should the bedroom seem smaller or crowded, add a large mirror directly opposite the window. The mirror helps create the illusion of a bigger room and reflects more light around the room.
4. Layer Your Lighting
Although you might wish your bedroom to be as dark as possible while you sleep, you still need proper lighting when doing light chores, say making the bed, or folding the clothes. That said, it would be advisable to invest in adequate lighting (other than the table lamp or overhead light) for maximum functionality and cohesion. Take advantage of the available natural light, add a few bedside lamps, floor lamps, pendant lights, and reading lights for improved functionality. These can be turned off or dimmed when not in use too. Blackout curtains will also help keep natural light out whenever needed, hence essential.
5. Work on Those Soft Touches
The bed is usually the only sizeable soft item in most bedrooms. However, your bedroom can feel more comfortable and plusher if only you added extra soft surfaces to it. This can be an area rug, soft window drapes, throw blankets, etc. to overcome the floor and walls' cold-hard surfaces.
6. Don't Forget About the Ceiling
The ceiling is considered the most extensive, bare, and clean surface in the bedroom. It is also the most easily forgotten part of the bedroom, especially when it comes to decorating. You can, however, do away with the flat-ugly ceiling space by painting intricate patterns or even installing wallpaper over it. If these don't fascinate you anymore, then a moulded ceiling will come in handy. However, you might want to work with a certified, qualified, and experienced contractor to have the ceiling mould installed correctly.
7. Consider A Nook
The bedroom should be your go-to room whenever looking for a relaxing, quiet moment. The bedroom space might, however, not be enough, especially if looking to have some alone-time. If space allows it, you can create a small private closed-in space complete with a comfy chair and a footstool. The nook usually comes in handy when looking to spend personal time without necessarily lying on the bed. Some people use the nook for reading when listening to quiet, relaxing music and as their prayer room. Adding one to your bedroom will be a worthy investment in the long run.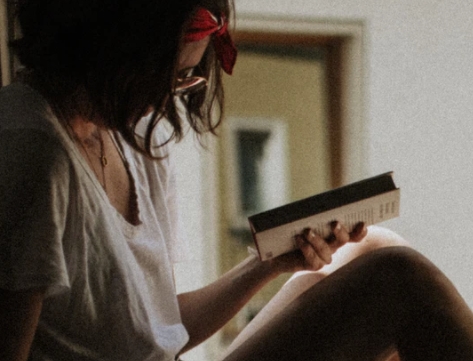 A professional writer with over a decade of incessant writing skills. Her topics of interest and expertise range from health, nutrition and psychology.