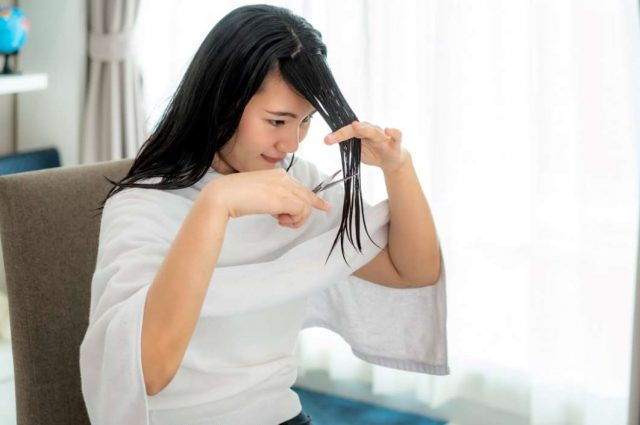 Hairdressers' work appears to be highly expensive, especially those in your region who are well-known, but when you go to them, you don't want a fancy haircut, just a standard one. Why would you do that when it would be considerably less expensive to do it yourself? To that end, we'll show you how to do it in the article below.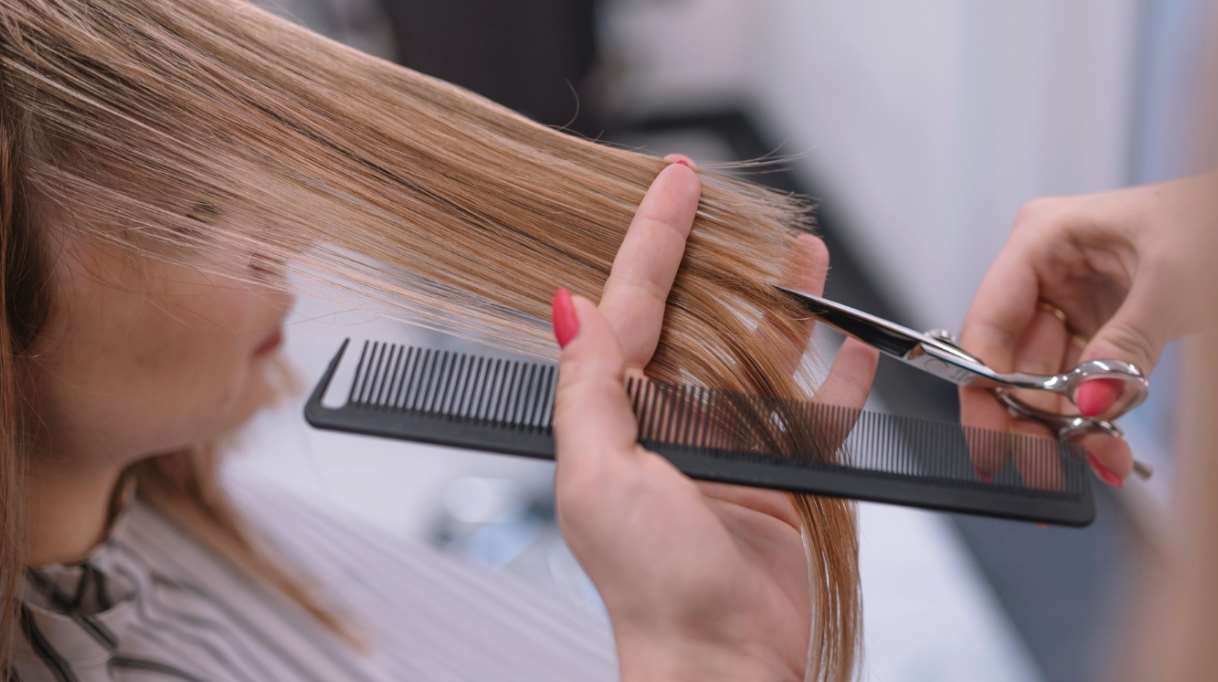 You Need the Right Equipment
Most hairdressers utilize the conventional size sheers between 5.5 and 6.5 inches, depending on the desired results. A 5.5-inch shear is good for precise cutting, while a longer shear, say 6–7 inches, is designed for cutting hair and is ideal for larger operations like massive sections, compressed cutting, and deep texturizing. A blending shear is necessary when you wish to eliminate weight quickly, soften lines, or provide controlled texture. This multifunctional tool, also known as a thinning shear, has regularly spaced teeth on one side and a straight blunt blade on the other. When it comes to detangling hair swiftly and safely, nothing beats a paddle brush. Creating clean sections while cutting, or styling hair; scissor-over-comb or clipper-over-comb procedures; and separating, straightening, and shaping the hair are all made easier with a variety of combs. Of course, you will also need a pair of clippers.
Wash Your Hair
Wash your hair before you start cutting since wet hair is much simpler to cut than dried hair.
After you get out of the shower, fully comb your hair to ensure it is as smooth and tangle-free as possible. If your hair is long or thick, it's possible that chunks of it will dry out before you get around to trimming it. Fill a spray bottle halfway with water and a few drops of conditioner to combat this. Then you'll be able to dampen your hair anytime you want.
Check your haircut for any obvious irregularities once it has dried. If you detect any unevenness, take your scissors out again and try to smooth it out as carefully as possible, removing as little hair as possible.
Comb and Cut
Make sure any knots or tangles are worked out, then repeat as needed.
It may be beneficial to re-moisten your hair. A brush may be more effective in removing knots and tangles. Follow the comb along the length of your hair with your squeezed fingers. Allow about a quarter-inch of space between your fingers and the comb, and keep a constant squeeze. Even out the ends of your hair with clean, sharp, salon-quality scissors or shears by cutting parallel to your squeezed fingers.
Trim the growing hairs to extend the straight-edge line you made with your guide cut. After you've finished with the bottom area of your hair, continue to the top and then the front. These steps should be repeated for each piece of hair until you're finished.
Curly Hair
If you have long, curly hair, cutting it at home entails sectioning your layers and making tiny trims to your ends for healthier hair that will last longer between salon visits. This hairstyle is layered with bangs, but the ends of your hair can also be trimmed.
Ponytail Technique
This approach for producing layers at home is helpful for novices if you're worried about having a completely equal cut. Smooth hair into a ponytail towards the top of the hairline, draw hair forward, then cut ends (thus the "unicorn ponytail" technique). The face-framing layers will be more pronounced the sharper the angle.
Measure the Cut
Drag your fingers through your hair until they reach a point just above where you want to cut it. Make sure your hair isn't tangled or coiled between your fingers; it should lie flat.
When your hair is dried, it will appear shorter, so be careful when calculating how much to cut. This is especially crucial for curly-haired individuals. Remember that you can always cut it shorter later, but you won't be able to reverse it if you take too much off the first time.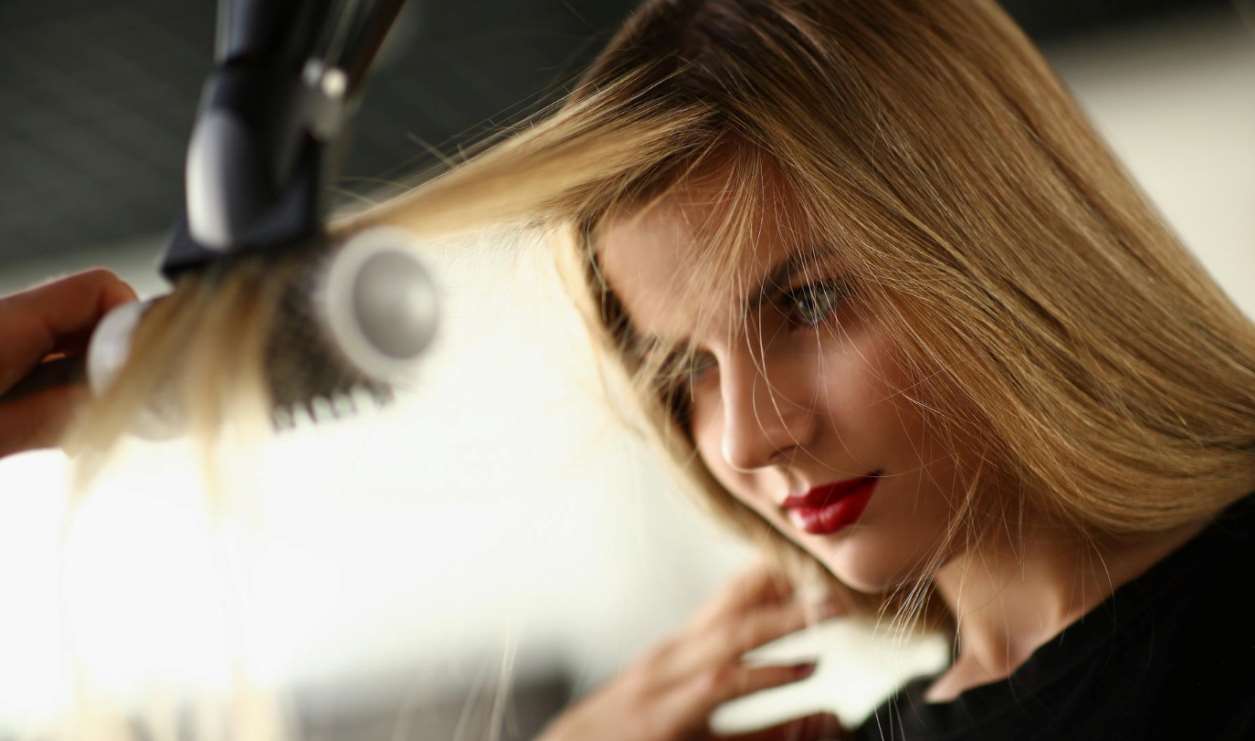 Decide on the Haircut Beforehand
Before you can cut your own hair, you must first decide on the style and cut you want. Think carefully about the shape of the haircut, how long the hair should be cut, and if there are any style ideas you can use as a reference.
If you're on a tight budget, trimming your hair at home instead of going to the salon can save you money. You should be able to give yourself a nice cut with the correct equipment and a lot of time. Follow these steps to get the hairdo you've always wanted.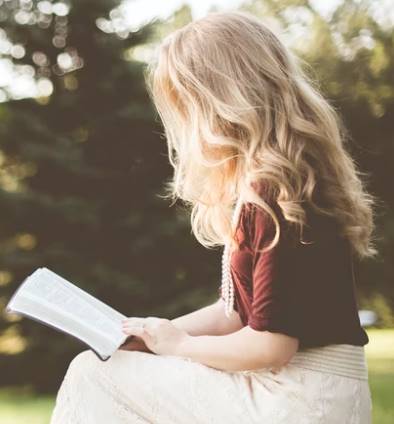 Speaks from heart, always too passionate and driven by emotions. Spins the words with kindness & sharpness, intriguing your ever-inscrutable minds.