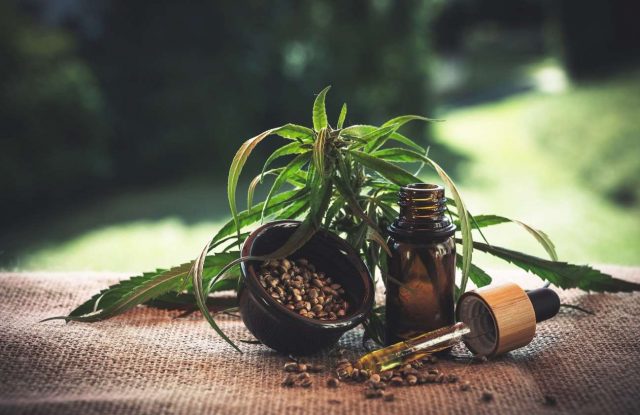 The strain of the plant from which CBD originates – hemp or marijuana – is the difference between CBD and cannabis as a drug. While the marijuana plant includes a lot of THC, the psychoactive ingredient that makes people high, hemp contains less than 0.3 percent of THC, making it a safe source of CBD that isn't rich in THC. It may be found in chocolates, drinks, candles, and apparel, to name a few examples. The popular component is currently sweeping the cosmetics and cosmetic industry. Hemp-infused products range from serums and sunscreen to chapsticks, lotions, and cleansers and can be available at beauty supply stores all across the country, or hemp flower could be the one-stop destination.
The advantages of CBD oil are still largely unknown to the typical customer. However, we're starting to see a demand shift with increasing awareness. The oil is being utilized in the beauty industry for its calming and antioxidant capabilities, making it an enticing plant-based option for a wide range of customers, whether they are concerned about skin sensitivity, lines, and wrinkles, or the impact of pollution on the skin.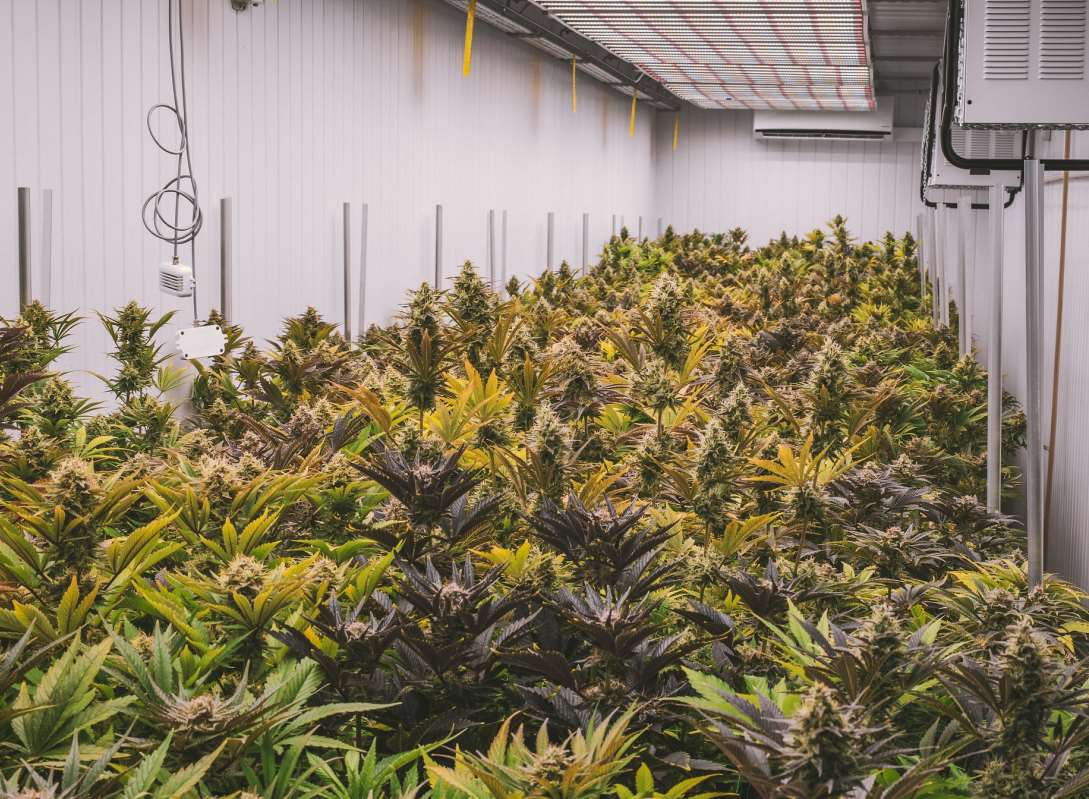 The worldwide CBD cosmetics industry will be worth over $580 million, with North America leading. Grand View Research states it will go to $1.7 billion by 2025. It's safe to assume that its craze isn't going away anytime soon.
What is CBD Oil?
Cannabidiol is a non-psychoactive component of marijuana and hemp plants. To increase application and efficacy, it is extracted as a powder and mixed with an oil such as walnut, hemp, or coconut, resulting in CBD oil. Because it lacks the mind-altering characteristics of marijuana's tetrahydrocannabinol component, its products will not get you in a trance. It originates from the hemp plant's flowers, leaves, stalks, or stems, and the THC concentration is low, frequently to the point that testing equipment can't identify it. It's also worth noting that CBD oil is not the same as hemp seed oil, another beneficial skin element. It contains a high concentration of Cannabidiol, while hemp seed oil contains just negligible amounts of Cannabidiol.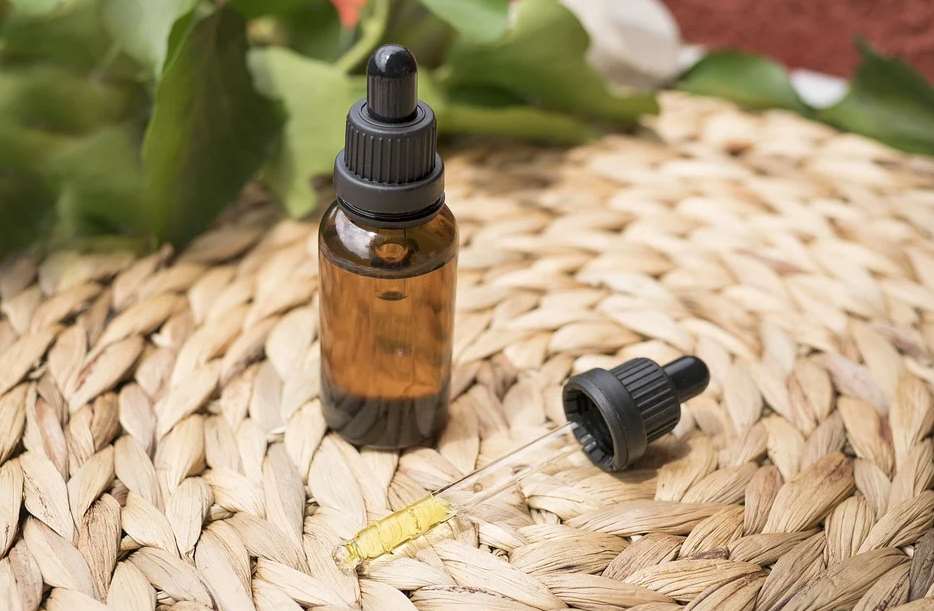 Cannabidiol is the FDA-regulated term that should be on the ingredient label for items claiming to contain CBD. All other component names, such as CBD-enriched hemp seed oil, may or may not indicate that the product includes Cannabidiol. Regardless, you may always ask the manufacturer for the product's specifications.
Is CBD Cosmetic Safe?
Its research is few, and many studies suggest that additional research is required. Present research indicates that it is safe for human use and may have medical advantages. For pediatric epilepsy, the best evidence of its health benefits exists. Some children with unusual types of epilepsy do not react well to anti-seizure medication, but they do well with CBD. The data is compelling that the FDA has authorized the first cannabis-based drug to treat uncommon and severe epilepsy.
There is also evidence that it helps people with GAD, obstructive sleep apnea, chronic discomfort, arthritis, and inflammation. Inflammation, in particular, is related to its potential benefits in a variety of skin disorders. It is safe in recent studies, although additional research is needed. Some research has had mixed results, while others have yielded extraordinarily positive outcomes. It appears to be both safe and beneficial in some circumstances. If you want to include its products into your health regimen, add them to your current meds and supplements rather than replace them.
Beauty Benefits of CBD Oil
Although some fans experiment with making their beauty tinctures using oil, the CBD beauty craze refers to CBD-infused cosmetics. The oil is the component, and the beauty product is the delivery method that helps give the skin the beauty advantages, similar to other natural beauty–beneficial substances like spirulina, which may be taken on its own or applied topically in a beauty product. When it comes to aesthetic advantages, CBD has a slew of them. Its oil is so effective for hair and skin that doctors, even board-certified dermatologists, endorse it.
Vitamin A in the CBD oil stimulates the cells that produce the tissue that maintains skin tight and healthy; vitamin C increases collagen formation and helps to diminish indications of aging. Vitamin E helps slow down the aging process by blocking free radicals in the body. It can help acne-prone skin and the advantages it provides for aged skin. Acne is an inflammatory condition caused by overworked sebaceous glands. The new research suggests that it can help reduce sebum production. It could come in handy as a future treatment for acne, particularly acne vulgaris, the most common form of acne caused by excessive sebum production.
Other inflammatory-related illnesses such as skin allergies, rosacea, eczema, and psoriasis may benefit from CBD beauty products. Its anti-inflammatory and anti-bacterial characteristics naturally aid in treating irritating skin disorders such as rosacea, eczema, and psoriasis. It isn't only good for your skin—also it's good for your hair! The scalp's absorption of the primary fatty acids in CBD and hemp, omega-3, omega-6, and omega-9, enhances hair growth. Due to the rich fatty and amino acid content, it may also aid your hair and nails.
Finally, sunscreen is one of the most current CBD uses. Its anti-inflammatory characteristics may help lessen the consequences of sunburn, such as redness; therefore, it makes sense to include it in sunscreen. Of course, the goal is to apply sunscreen correctly. However, individuals still miss regions, so using a CBD-infused SPF may provide better overall absorption while also calming the reaction of damaged areas.
What is the best way to use CBD for your skin?
If the advantages of CBD for beauty appeal to you, there are a few ways to include the excellent beauty element into your routine. Doing your research is one of the first and most significant suggestions for utilizing it in cosmetics. The products you want to buy should not contain THC inside them.
Another thing to think about is the outcome. It may be ingested as tinctures for instant benefits because it enters the bloodstream immediately. The manner you apply or utilize it in your routine should be dictated by the outcomes you want to see, just like any other cosmetic product.
As enticing as it may seem, it's no secret that this beauty component is still relatively new and divisive, so our recommendation is to avoid it. However, using it topically for body parts, such as muscular aches and pains, are the most effective method. Before introducing its beauty products to your routine, check your dermatologist as you would with any other fashionable, expert-approved beauty component.
Conclusion
According to reputed CBD news sources, CBD oil does provide skin advantages as long as the quality is top-notch. We're thrilled to watch how the study into its topical advantages progresses, and we expect it to become a staple in many people's skin-care regimens.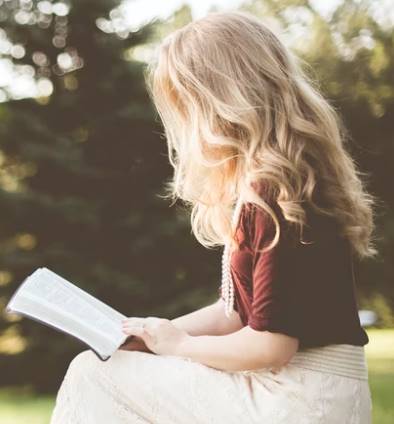 Speaks from heart, always too passionate and driven by emotions. Spins the words with kindness & sharpness, intriguing your ever-inscrutable minds.