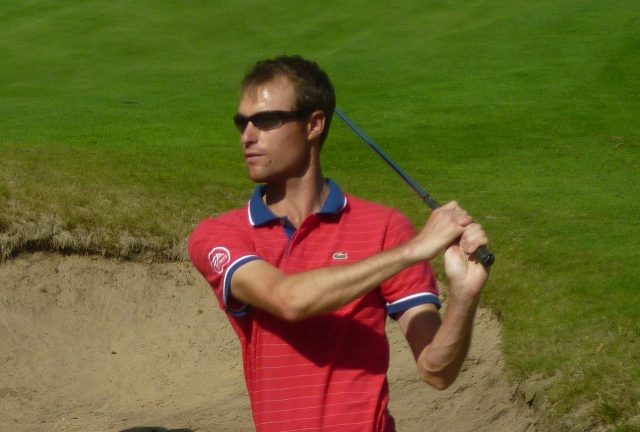 Sunglasses in the golf course are as important as any other necessary things, including your cleats or pants. Some golfers wear them only when they play a shot while others tent to wear sunglasses as long as they are on the golf course. Your eye doctor will advise you to wear a pair of right sunglasses while playing golf, especially if the sun is bright enough. On the other hand, your instructor may tell you to wear while playing shots.
But you need to wear a pair of blue blocker sunglasses to protect your eyes from harmful UVA and UVB rays. Sunglasses that are polarized help you increase your performance in the golf course too. If the sun is very bright, you may not be able to pursue the game without wearing sunglasses because of the glare from the horizontal line. For all types of sunglasses, including for running, golfing, climbing hills, you can visit the Goodr store. They have a wide range of collection of sunglasses for all purposes.
If you want a great pair of sunglasses for your needs, you have to consider a few crucial things in your mind. You have to find the lenses, frames, and their build and materials, tints, and similar items. When you get your desired pair depending on the things mentioned here, you can go for the purchase. You need to invest in having a well-built pair of sunglasses. But it does not mean that you have to break your bank. Sunglasses are things that you may lose yourself anywhere. You will also find your pair on a budget too.
It would be best if you looked good
Yes, I want to tell you about the appearance after wearing a pair of sunglasses. Nobody likes to look silly, so neither you. It would help if you chose a well-designed pair of sunglasses that will look good. An elegant and sleek designed pair may best describe you. But appearance is not the last thing when it comes to the use of sunglasses. Instead, sunglasses are functional, and you should also use them to protect your eyes from the glare of the sun.
Sunglasses should be durable and sturdy
If you are golfer, you can understand how many impacts your sunglasses tolerate on the golf course. Sometimes, you throw the pair being disturbed because you did not make the perfect shot! Besides, taking the pair of sunglasses from the sand, you mistakenly wipe your sunglasses off, making some scratches on them. As your pair of sunglasses is to tolerate these types of unwanted things, you should bring a pair that is both durable and sturdy.
If a pair is not sturdy enough, they will break down after a few uses. Also, they can break or develop scratches if they are not well-built. So, make sure you are going to purchase a pair for you from a reliable store.
Quality of your sunglasses' lenses
It might be an essential thing to consider, and you should not compromise with the quality of the lenses. If you see the polarization is not good enough to prevent the glare from the sun, you should not buy them. Because they will make vision distortion while running or playing golf. It is also essential that your glasses have proper polarization to cut out the glare of the horizontal line. Otherwise, while making a shot, the glare may make you unstable, giving a perfect chance. If you are a golfer and want to purchase sunglasses for golfing, polarized sunglasses should be your best bet.
Even from the sand trap on the golf course, the reflected glare can be a cause of being unable to make a good shot. So, polarized sunglasses are needed, especially for those who are golfers. If you want to increase your performance, you must wear polarized sunglasses. Yes, you can put off and wear for several times while playing the game. At the time of a shot, if you wear a good pair of polarized sunglasses, chances are you will perform better.
Your pair needs to be comfortable
It is the last consideration, but not the least. It would help if you found comfort while wearing sunglasses for a long time while playing golf. Some players tend to put off their sunglasses after making a shot. But others like to wear to the end of the game. The material of the frame of your sunglasses must be comfortable as well to provide you the needed comfort.
While playing the game, your sunglasses may slip from your nose because you will sweat during the game. So, having a good grip on the frame is mandatory. Not only that, if the pair does not fit your skull snugly and comfortably, you will feel disturbed while playing golf. To avoid these distractions at the time of the game, you must purchase a pair that meets the criteria. You can try yourself before purchasing if you are buying from an offline store.
Pricey sunglasses do not mean that they are all you need to go for them. Instead, on your budget, you can end up buying the perfect pair for your needs. You need to have a closer look before you go to purchase a pair of sunglasses for you. Though I have tried to make you understood the things you need to consider, you still can evaluate your strategy depending on your needs.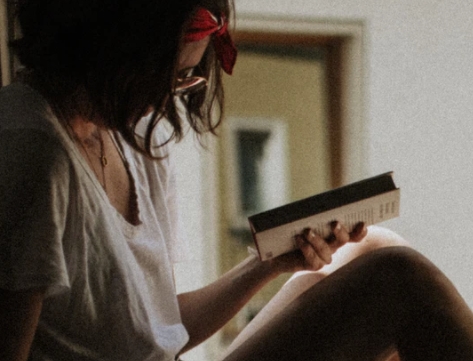 A professional writer with over a decade of incessant writing skills. Her topics of interest and expertise range from health, nutrition and psychology.