City parks are the bridge between nature and urban life. They offer quick access to nature for all those having busy schedules. However, in Copenhagen, architects and landscapers are looking for other ways to use the city's space.
Danish studio Fokstrot and Australian architect Marshall Blecher started a project called the Copenhagen Islands, where the first of many floating parks in the city's harbor was launched.
The first of the islands, named CPH-Ø1 and launched in 2018, looks like it's floating, and has a growing linden tree in the center. Given the sheer interest of the citizens, two more islands are planned to launch by spring 2021.
"The islands will be dispatched on suitable locations around the inner harbor, but also find their way to more forgotten and underused corners of the harbor, catalyzing life and activity. Hopefully giving back a little bit of space for whimsey and wonder to the old industrial harbor sides," – it says on the Copenhagen Islands website.
"By placing it on the water, it creates immediate wonder for people, passing by. This is the first taste of a completely new type of public space coming to Copenhagen. Moveable, floating, public spaces free for people to explore and conquer. "
You can chill at the Copenhagen park built on floating, movable islands and everything about it is exciting – even the access. Yes, you can access the parkipelago by boat only and be in for a thrilling adventure.
Denmark's list of green, unique, and entertaining public spaces is exploding, and the spiraling forest observation tower Gisselfeld Klosters Skove is just one of the many such places.
While only two islands are scheduled for next year, there are plans for nine in total. The best part is that each island will provide space for different activities, such as swimming, fishing, tanning, floating gardens, floating saunas, sail-in cafes, and even mussel farms. They are not only flexible and make good use of unused space, but they also offer an edge no other facility, island, or city park does.
Images: Marshall Blecher, www.marshallblecher.com
Magnus Maarbjerg www.fokstrot.dk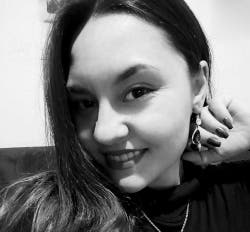 Nora Connel is a devoted writer with a BA in English Language and Literature. Her interests span around psychology, human relationships, and the inner self. She believes that writing has healing powers.