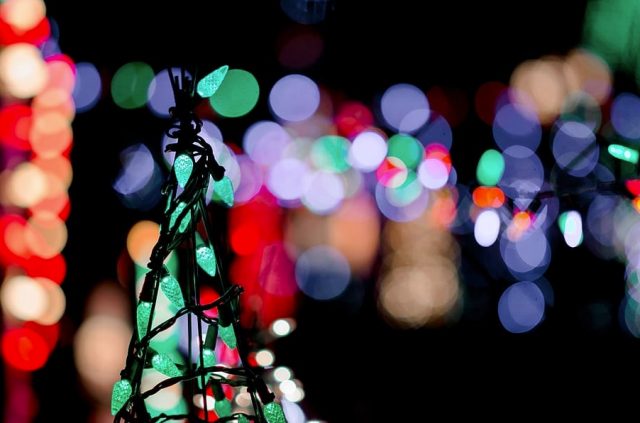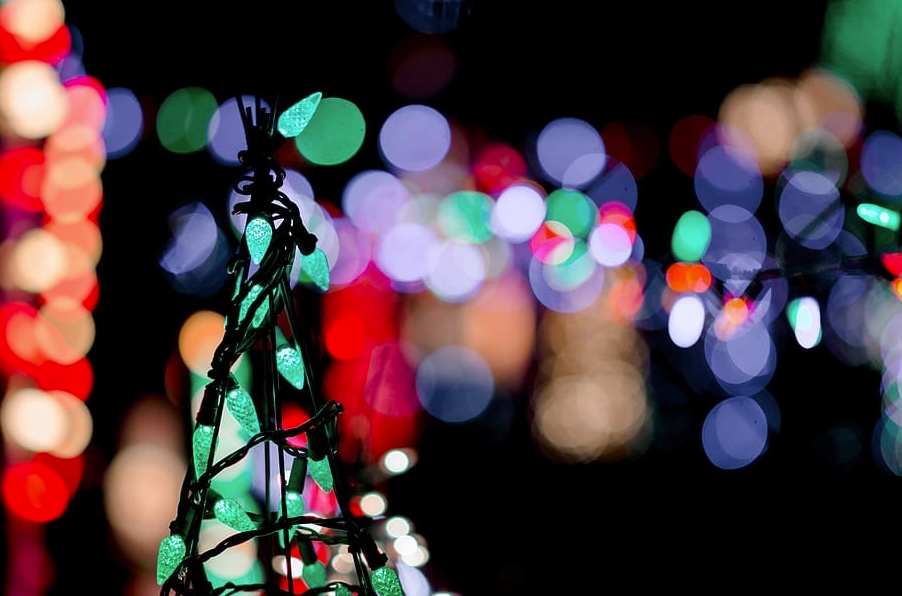 Buying Christmas lights online can be a bit of a process. It's difficult to know exactly what kinds of lights will work best where, and it can be tough to find an online vendor like Bright Lightz that you trust to provide high-quality lights, especially because they're such a delicate decoration. In addition, it can be a challenge to visualize how exactly certain lights will look in your display. This includes visualizing everything from the size of your lights to their color.
Furthermore, even if you do know how different types of lights will look in person, you may have trouble knowing where exactly they'll fit in your home aesthetic. However, remember that even though Christmas lights are traditionally used to decorate for the holidays, they also work extremely well as year-round lighting options. Decorator's Warehouse offers a versatile selection of lights as well as other holiday decorations. It's never a bad time to spice up your life with a few holiday décor pieces! In this blog, we will discuss the different types of popular Christmas lights available online and the ways in which they can be used in your display.
How Can Christmas Lights Be Used?
First, it's important to remember that Christmas lights can be used for a number of reasons. The most obvious reason for using Christmas lights is to decorate for the holiday season. However, there are also other reasons why you might want to utilize Christmas lights all year round.
For example, Christmas lights can be used to decorate the interior of your house. You can use them to brighten up your bedroom and change your lighting display to suit your preferences. You can hang Christmas lights near the ceiling in your bedroom in order to create a soft look that can be used in conjunction with your normal lighting, giving you complete control over the level of lighting in your room. In addition, you can surround the mirrors in your home with Christmas lights in order to add additional illumination and help you see yourself better.
Furthermore, Christmas lights can be used to illuminate the exterior of your home as well as your yard, whether or not it's currently the holiday season. You can wrap Christmas lights around the trees and shrubs in your yard to add a festive and elegant look all year round. In addition, lining the posts on your porch or even your window frames can be a beautiful way to light up your home for a special occasion or even to increase safety by adding light in traditionally dim areas.
As you can see, there are many ways to decorate the interior and exterior of your home with Christmas lights, regardless of the time of year. Therefore, it's important to know what kinds of lights you have available to you for online purchase. Many online shops have a wide array of Christmas lights available all year round that can be perfect for your display. Continue reading to see the different lights that are available online and the best ways to use them in your display.
What Different Types of Christmas Lights Are Available Online?
LED Fairy Lights
Specifically, LED fairy lights are small lights which hang down at various lengths. They come in a variety of colors, but they almost always come in small sizes, so they're actually perfect for adding soft lighting to the interior of your home. In particular, fairy lights work extremely well in your bedroom. Try lining the area where your walls meet the ceiling with LED fairy lights. In addition, you can use them as accents. Try utilizing them to surround picture frames on your wall or mount them on your shelving.
LED Icicle Lights
LED icicle lights are another type of light that is typically made up of smaller bulbs. They come in different varieties, but they always hang down, typically a bit more than fairy lights. They're usually slightly larger as well.
LED icicle lights can be used indoors, but they are also particularly well suited to your outdoor display. They're perfect for lining the roof of your house, or they can be mounted very well on your favorite tree or shrub. Try going with pure white LED icicle lights for a softer look or choose a color that complements your home to create a bold statement. These kinds of lights are also perfect for creating a party atmosphere at your home, so consider using them when you have a special occasion.
C7 LED Lights
C7 LED lights are a common choice when it comes to outdoor lighting. They are what most people think of when they envision traditional Christmas lights, only they are slightly smaller. This makes them the perfect choice for creating creative outdoor displays which can be subtle or bold. Try wrapping them around the tree trunks in your yard or any other larger structure in your yard such as a terrace. They also work very well wrapped around banisters on your porch or surrounding your window frames.
C9 LED Lights
Another classic light, C9 LED lights are probably the most traditional kind of Christmas lights. They are also definitely one of the most popular options when it comes to your outdoor display. C9 Christmas lights are slightly larger than C7 lights, so they can have an almost vintage feel to them. This quality makes them perfect for a bolder display. Consider adding them to the branches in your trees. You can also utilize them to line the prominent features surrounding your home, such as your driveway or gutters. Furthermore, C9 lights work perfectly anywhere you simply want a bold pop of light.
Conclusion
There are many different ways to utilize Christmas lights all year round. Some lights, such as fairy lights, work very well for your indoor display. However, more traditional Christmas lights, such as C9 LED lights will provide a much more classic feel and are very well suited to your outdoor display. On the other hand, lights such as icicle lights can be used beautifully in both indoor and outdoor lighting schemes.
Luckily, today it's very easy to purchase Christmas lights online all year round. Make sure to visit a reputable online Christmas light vendor in order to ensure that you will receive the highest quality lights available. Decorating with Christmas lights can be a wonderful way to show your personality, so remember to get creative with your display and have fun!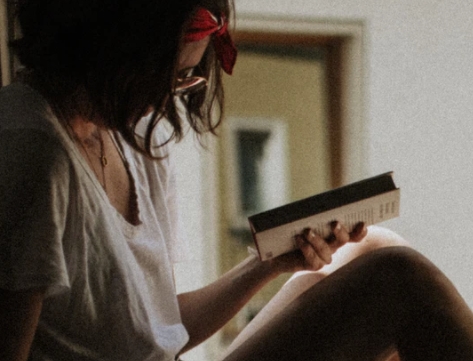 A professional writer with over a decade of incessant writing skills. Her topics of interest and expertise range from health, nutrition and psychology.