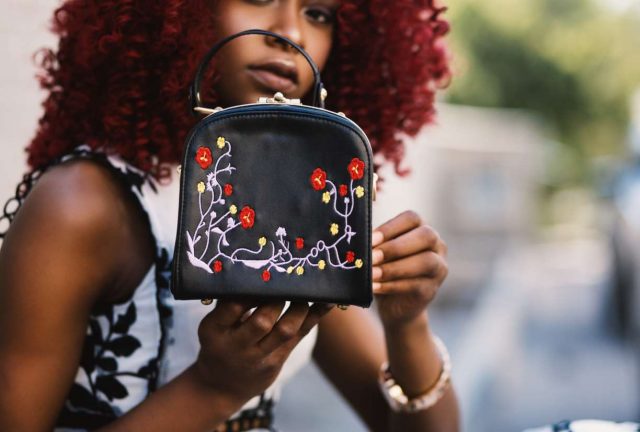 A new study has revealed Floral patterns to be the most popular embroidery style in the United States.
Researchers at the online creative resource and digital embroidery designer Design Bundles analysed the average number of internet searches in the US for a range of different embroidery styles between November 2021 and January 2022.
Six of the top 12 most searched for embroidery designs were of a floral embroidery pattern, with Flowers, Sweet Peas, Roses, Sunflowers, Leaves, and Cacti all featuring on the list. Three of the top 12 were fauna – related to animals – with bees, pandas, and butterflies all making the list.
This means that nine of the top 12 most searched embroidery styles in the US are related to natural imagery, which perhaps reflects a wider trend in the world of embroidery.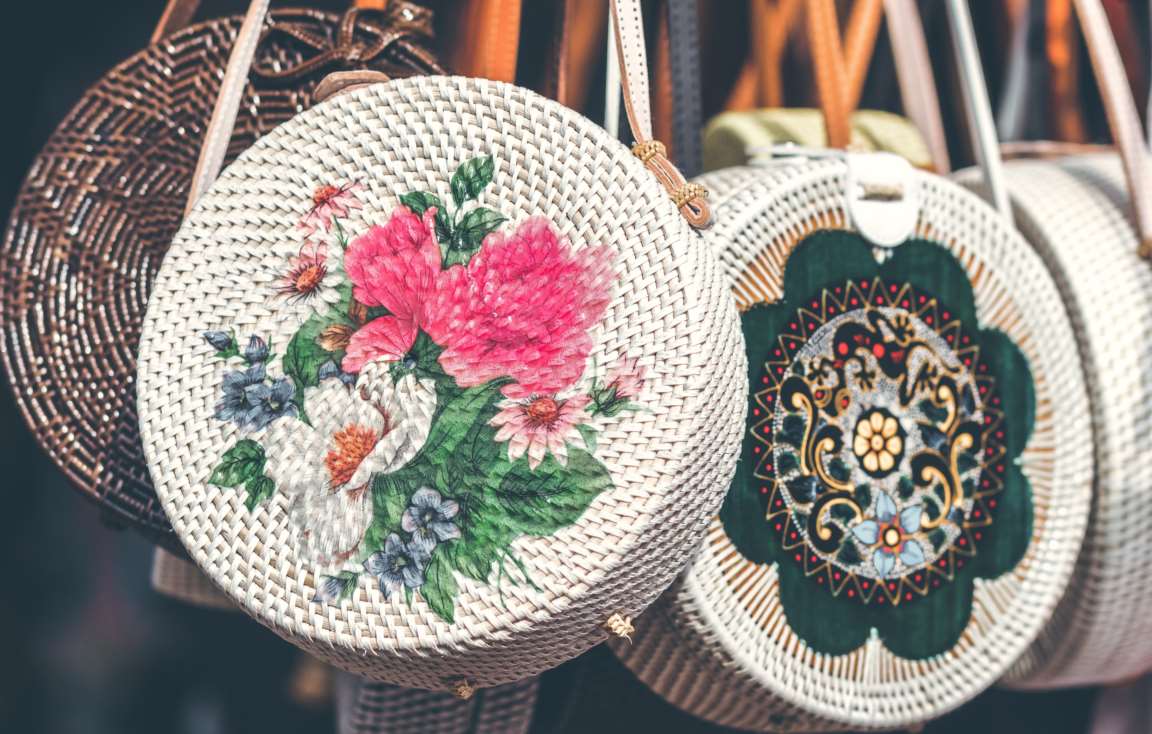 At the top of the list was Flower embroidery. With an average of 12,100 searches per month for the period of the study, Flowers were found to be the most popular embroidery pattern in the US by a considerable margin. This fits well with the remainder of the list containing more specific searches related to plants. Embroidering your fabrics with a range of freshly stitched flowers is a great way to bring colour, life, and beauty to your designs check on justcraftingaround.
Second on Design Bundles' list of the most popular embroidery styles in the US were Sweet Peas. The Sweet Pea embroidery style saw an average of 5,400 searches per month between November 2021 and January 2022. Sweet Peas are delicate beautiful flowers which makes them a perfect design for embroiderers'.
Roses came in joint third place on the list along with Logos. Each had an average of 2,900 searches over the course of the three months during which the study took place. Rose represented both third place and the third floral design to be included in the list of most popular embroidery styles in the US.
Just behind Roses were Sunflowers, another floral design. Sunflowers had 2,400 searches per month on average in the US. Sunflowers have long been a popular floral design in all manner of crafts. This is perhaps due to their striking bright colours, tall height, and their immortalisation by Vincent Van Gogh in one of his most famous paintings, 'Sunflowers'.
Leaves came in fifth place along with Butterflies, both of which had an average of 1,900 internet searches per month in the US between November 2021 and January 2022. This meant that the top five most popular embroidery patterns in the US are all floral designs.
The next and final floral design to feature was Cacti, which came seventh overall with an average of 1,300 searches per month in the US. The colourful, intricate and distinctive look of cacti makes for stunning patterns when they are embroidered.(1)
Most popular embroidery patterns in the US
| | | |
| --- | --- | --- |
| Embroidery style | Average number of searches between November 2021 and January 2022 | Rank |
| Flowers | 12,100 | 1 |
| Sweet Pea | 5,400 | 2 |
| Logo | 2,900 | 3 |
| Rose | 2,900 | 3 |
| Sunflower | 2,400 | 4 |
| Butterfly | 1,900 | 5 |
| Leaf | 1,900 | 5 |
| Bee | 1,600 | 6 |
| Panda | 1,600 | 6 |
| Name | 1,600 | 6 |
| Nike | 1,600 | 6 |
| Cactus | 1,300 | 7 |
Source – Design Bundles
What is embroidery?
Embroidery is the craft of decorating fabrics with a needle and thread to create patterns and decorations. Other materials such as sequins, buttons, feathers, or anything else that will stitch, can be used as part of an embroidered pattern. Embroidery is used for decorative not functional purposes.
Early evidence of embroidery dates back to over 30,000 years ago. Archaeological remains of the first European settlers, known as the Cro-Magnons, were discovered with evidence of embroidery on the clothes.
Although embroidery is now predominantly used for designing clothes, cloth, curtains, and other everyday fabrics, it was once also used to design and decorate book covers.
What is digital embroidery?
Digital embroidery is a digital design stored in a file that is used for creating patterns with an embroidery machine. So you can choose a pattern that you like and simply send the file to an embroidery machine and it will perfectly recreate that pattern on any piece of fabric you give to it.
Embroidery machines create intricate and accurate patterns in very little time and are far more precise than hand embroidery. Most machine models can complete around 6,000 stitches in just ten minutes. We have certainly come a long way since the early humans were threading simple patterns onto their clothes all those thousands of years ago!
So whether you want to embroider flowers, plants, or any other pattern for that matter, why not try using an embroidery machine next time to guarantee incredible results?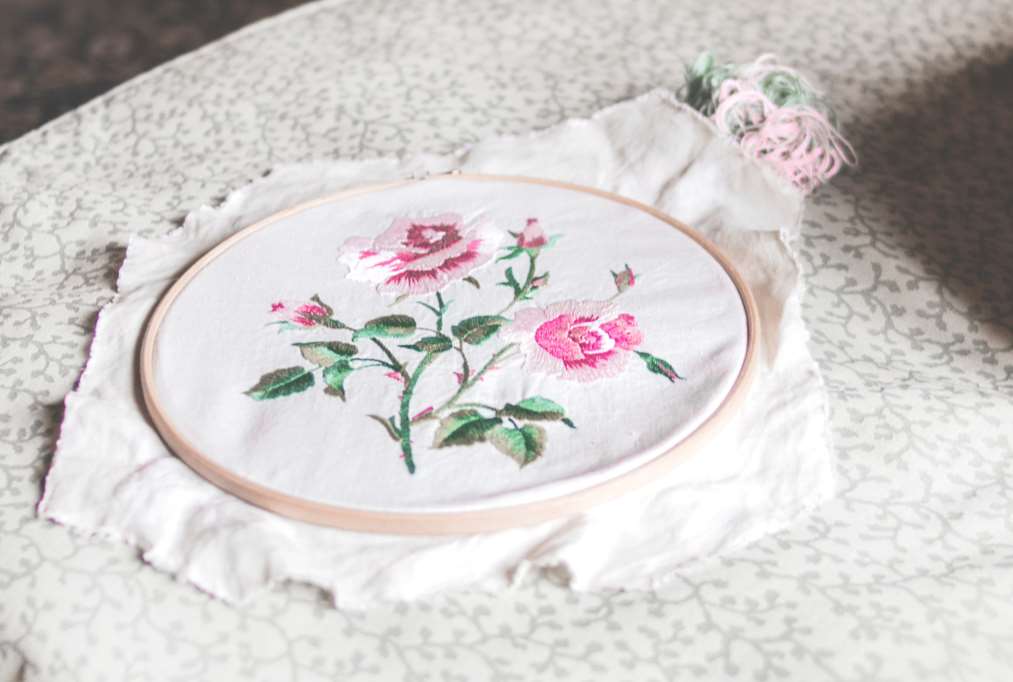 How to import digital embroidery designs to an embroidery machine
Using an embroidery machine is a great way to create fast and precise embroidery patterns. So, if you have a machine you can do away with your embroidery hoop and trust technology to bring your next project to life.
First, you need to choose a digital embroidery image or design that catches your eye and that you think would work well for the piece you are making. You will need to buy this image or download it from a site that offers free patterns.
Then you save the image onto your computer and transfer it onto a USB stick. Make sure you safely remove the USB stick so as to ensure you don't lose any files saved onto it.
You then insert the USB stick into your embroidery machine. There should be a USB port on the side of the machine.
Next, you need to scan or import the image from the stick to the machine. Depending on which embroidery machine you have this is done through methods. Try to locate the USB drive on your machine's screen and there should be an import option from there. Select the image you saved earlier.
Then you can set the image. Your embroidery machine should then give you the option of setting the size and parameters of the image.
You should then be able to preview the design and have the machine transfer it onto the fabric, and you're done! (2)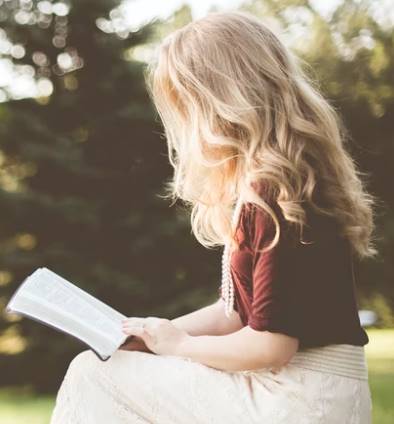 Speaks from heart, always too passionate and driven by emotions. Spins the words with kindness & sharpness, intriguing your ever-inscrutable minds.