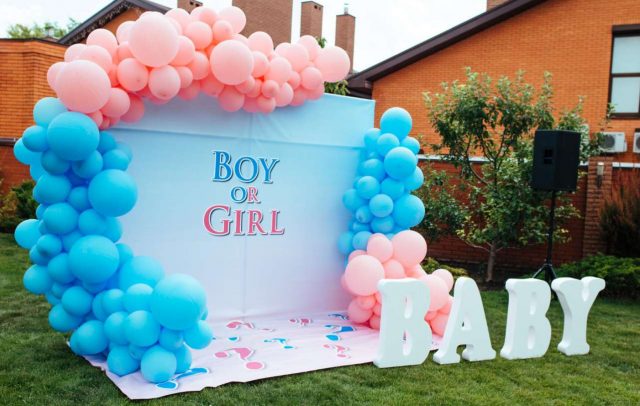 A gender party is a great opportunity for a young couple to inform everyone present about the gender of their future child and have fun together with their relatives and friends!
You can share the good news in different ways, but the most important thing is to be creative and let your imagination run wild. The things you will definitely need are a good mood, delicious snacks, stunning cocktails, and a variety of quality balloons that you can shop here at the best prices on the Web. The good news is that inflatables are inexpensive, yet they will help you create breathtaking decorations that look both festive and elegant.
Of course, you will also need some inspiration, so now we are going to share with you some amazing gender reveal balloon decoration ideas!
Decorating your room or hall
Designers say that the gender party design created in two contrasting colors looks the most spectacular: the first symbolizes the gender of the boy, the other — the gender of the girl. Also, you can use a diluting color to make the interior look more harmonious and unobtrusive. Check out the nest color combos:
Blue-Pink-White/Black/Silver;

Indigo Pink-Yellow/Silver;

Black-Yellow-White;

Burgundy-Pink-Gold;

Green-Yellow-White/Silver, etc.
You can use latex (matte or glossy) and foil balloons to make arches, fountains, or bouquets, decorate your festive table or candy bar, or make stunning balloon walls with inscriptions such as "Boy or Girl?". Placing helium items under the ceiling or scattering air-filled inflatables on the floor is a trendy way to decorate large premises.
Thematic two-color textiles, paper flags, matching crockery, bright toppers, and bouquets of live and paper flowers add additional entourage to the party atmosphere. (1)
Photo zone design
You can use arches, semi-arches, balloon panels, and elements that match the main decor in creating a stunning indoor photo zone.
Using different-sized balls will help you make your décor more eye-catching, and adding some foil balls such as stars, hearts, and crescents will quickly make it stand out.
Also, you can use letter balloons for creating words such as "Boy" or "Girl".
Transparent cubes with balloons
These small plastic cubes (0,39") filled with small colorful air-filled balloons and B.A.B.Y. letters printed on them look very cute and have already become a well-established trend in party decor. You can even go further and wrap a LED garland around the cubes to make them stand out.
Several boxes and about 30 balloons will be enough to decorate a large hall.
Big balloon with confetti
A large opaque balloon filled with the confetti of a certain color is a gender party must-have!
At the appointed time, the mom and dad-to-be pick up needles and pop the balloon, showering themselves and their guests with confetti rain that will tell everyone the good news about the gender of the coming baby.
Gender reveal balloon question mark
This is a fairly popular idea that looks very interesting and is quite easy to make! For this, you will need:
a thick wire that can hold its shape

long rope

the base for the frame

many small latex balloons of blue and pink colors

several small Mylar balls of the same colors
How to's:
bend the wire in several places so that you get a big life-size question mark and place the frame on a stable stand

wrap the frame with a rope along its entire length

start attaching balloons to the frame with double-sided tape, alternating latex and Mylar, blue and pink items
As a result, you should get not only eye-catching decoration but also a wonderful backdrop for a photoshoot! (2)
Ways to reveal the gender of a baby
Check out these ideas that will help you make this important moment unforgettable:
Balls in a box. The decorated box contains helium balloons that match the baby's gender. When you open the box, the balloons will rise in the air. Usually, people tie balloons to the bottom of the box so that they can take several shots before letting the inflatables fly away. The length of the rope should be longer than the height of future parents so that you can get spectacular portraits of happy young people against an amazing background.

Envelope in a balloon. You can choose one of your family members or guests to find out the gender of the coming baby.

Large stuffed balloons. Fix several large balls, filled with colored confetti, feathers, smaller balls, serpentine, and soft toys under the ceiling. During the solemn moment of gender reveal, you pop the big balloons, releasing the contents.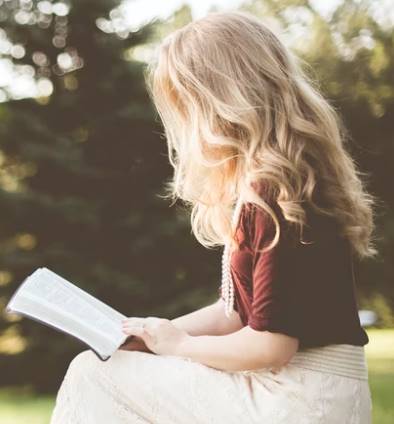 Speaks from heart, always too passionate and driven by emotions. Spins the words with kindness & sharpness, intriguing your ever-inscrutable minds.