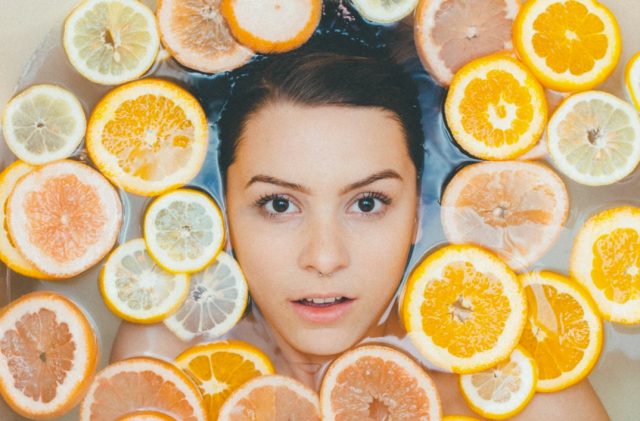 If one thing the pandemic has taught us is, skincare is self-care.
With makeup worn less, with the constrictive nature of masks, we are now paying more attention to our overall skin health.
More dermatologists are taking to their Instagram live and giving tips on sunscreen and hyaluronic acid, as well as homoeopathic gurus with MDs behind their names.
Professionals were declaring the benefits of hemp oil for the anti-ageing results and the glowing benefits for your skin.
What is Hemp oil
Before we take this joyous ride, let's learn about the benefits of hemp oil for the skin.
Understanding what this Cannabis sativa is, accurate medical studies and data to back up the claims of clear skin and how it reduces fine lines and wrinkles.
Hemp seed oil is rich in omega-three and omega-six polyunsaturated fatty acids; this oil has many uses in oral consumption and topical.
The development of the oil is the procedure of cold press done especially to the seeds of the cannabis plant,
To produce a dark green colour with an odourless smell and light consistency makes it excellent to layer under other skincare products.
The fragrance is light, as well, that replicates a soft nut smell.
There are two varieties, like any oil you would purchase for skincare or consumption.
Unrefined and refined will differ in colour and consistency with delicate, translucent, and moisturising properties.
Hemp oil is broadly utilised for skincare is essential, health management, and cooking, including aiding in help for body alignments and inflammation and bacterial control on the body.
Different ways to use Hemp oil for Skin Benefits
Understanding the benefits for the skin is quintessential and essential for radiant, healthy skin.
Now, there is an understanding of what hemp oil is and its uses.
The main methods to use hemp oil for these purposes are oral or topical on the skin.
Benefits of hemp oil topical application
It helps to aid in the relief of Lichen Planus, which is the inflammatory condition of the skin with dry and itches patches located on the arms and legs.
It keeps the areas moisturised, impacted by Psoriasis and reduces inflammation, a condition similar to Lichen Planus, an autoimmune disease that produces a thick overgrowth of plaques that cause discomfort.
Ease the dryness to the affected area that can cause pain and itchiness, Eczema symptoms of this skin condition that causes inflammation of the skin in specific areas.
Just to keep in mind, this topical treatment is for the management of these conditions with the use of oil; this method is only to add in relief and reduction of discomfort.
A medical and scientific study on the benefits of hemp oil with these autoimmune deficiencies and the relief they provide in case studies in a controlled group, reducing symptoms with long-term use.
Another benefit is ingesting hemp oil for more advantages in health and skin.
I would suggest Dr Watson's Hemp oil at 2000 mg Broad Spectrum, with internal use.
Not only will you experience improvement in your skin, but the same data also suggests improvement in fine lines and wrinkles and improvement of acne.
The full-spectrum hemp oil is proven to have favourable side effects when ingested and help control sebum production.
Helps reduce
Wrinkles and fine lines

Age spots

Dry skin

Hyperpigmentation

Sunspots
The peer-review study on improving acne (Acne Vulgaris) and wrinkles with hemp oil are very promising.
Healthy skin starts from the inside out; whether hemp oil is consumed or used topically for wrinkles, the best advice is to use; in combination with retinol with a rich moisturiser.
Laying is suggested to see the full benefits of reducing acne and smoothing of wrinkles from the moisturising effects of the omega-rich hemp oil.
And, of course, to use sunscreen to avoid more damage and maintain the reversal and benefits of hemp oil.
Something to think about
Skincare is subjective but necessary for caring for your epidermis and the conditions that may benefit from consistent use.
Trying out Dr Watson's hemp oil for internal use is an excellent start when it comes to brightening and maintaining your skin.
Always consult your doctor and use caution, but enjoy the journey of the benefits you will obtain from using hemp oil to make time for your skin and overall health.
Author Bio:
Monique is a writer who resides in the Sunshine State of Florida. She's passionate about her family and helping others. Her hobbies include using her Canon Rebel to snap pictures of the world and teaching English as a second language for fun.