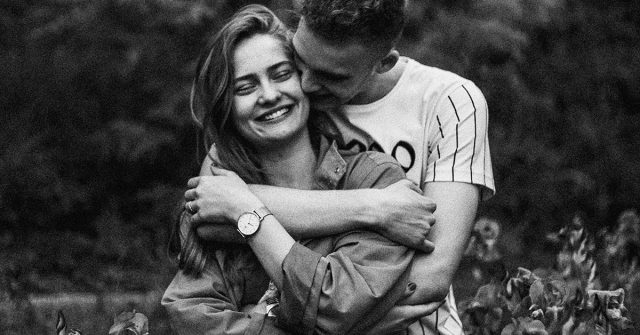 It's not every day that you get to meet a woman who truly sees you for who you are. So if you are one of those lucky ones who have come across a person like her, be grateful.
Be grateful for her because she will take care of your heart and your soul. Her love will feed you and warm you up in the coldest of evenings. She will embrace you and give you the shelter that you need. But most importantly, she will accept you the real you.
If she does these things, hold on to her and let her know how much you love her:
1. She respects your privacy
Every person has their own life and their own individual time which they spend on doing the things that make them happy. Whether it's for your favorite activity or just hanging out with friends, it's your choice.
If your girl understands these crucial things and encourages you to spend time doing the things you love, you've got yourself the biggest blessing.
2. She trusts you
Trust is very hard to come by. That's why it takes a lot of time and energy to earn it. But once you reach that, it can only take a second to break it.
It's a rare thing to find someone with whom you can be the most comfortable around because you simply trust them. A person who you consider to be your soulmate.
That's why, if you found yourself a woman who puts her trust 100% in you, you are one lucky guy. Love her, treat her right, and don't forget to put the same amount of trust in her.
3. She believes in you
If your girl believes in you to do even the impossible no matter how hard the obstacles are, and makes you search for the positive side in every story, she's the one. She's a keeper.
4. She makes you feel safe
We all need a place that feels like home. Somewhere we belong. And most of the time, this special place can be found in a person.
In the heart of the woman who loves you unconditionally, in the eyes of the girl who kisses you goodnight every day, in the hug of our soulmate who waits for us to return home safely.
If your woman makes you feel loved and provides you a shelter aside from all the worries of life, hold on to her and show her how much you appreciate her.
5. She empowers you
If you are lucky enough to have a woman by your side who constantly empowers you and lifts your spirits whenever you feel afraid to take a step toward the unknown, you've found a keeper.
When your girl helps you confront your fears and stays by your side all the while, don't let her go. A partner like her can be your greatest source of empowerment in your life. Let her know how much her support means to you.
6. She has an elastic heart
When you find a girl who won't let her life difficulties get in the way of your relationship, and has an elastic heart, keep her forever.
This shows that she's willing to sacrifice herself for you and make the relationship work whenever it takes a wrong turn. It's truly a trait that needs to be respected and cherished in every sense of the word.
7. She respects your family
Take your girl to a family lunch. Introduce her to your closest ones. By the end of the lunch, if she sets a good laugh around the table and you see that your family enjoys her, then bear in mind that she is your precious one and you should really stick to her.
If she plays the family card just perfect and respects your closest ones, and they end up loving her as well, keep her.
8. She supports your biggest dreams and desired goals
Behind every successful man, stands a strong and supportive woman. If your girl makes you act, not just dream, you got yourself a sincere, pure-hearted girl.
Having someone who'll wake you up in the morning and encourage you to accomplish your ambitions, even your silly dreams is a blessing we all wish to find.
But if you already managed to find this beautiful soul, hold her close and keep her forever!
9. She shares your sense of humor
Life is hard anyway, so who needs a frown in their life, when you can spend the eternity with a person with whom you can share the most contagious of laughs. If you find a girl who understands and laughs at your most inappropriate, yet hilarious jokes, there's no doubt. She's the one.
10. She has the same taste in music and movies
Okay, now let's move away a bit from the emotional stuff. Let's talk more pragmatic. Imagine finding a girl who seems like she was made only for you. She's a mad Star Wars and Alien fan. She went to every concert of your favorite bands and loves the same songs that make your heart sing whenever you hear them.
For the love of God, KEEP this unique precious gem forever, because there are only a few people out there that share our crazy interests. Let her know how blessed you are to finally meet her, and enjoy your future adventures together.
So, do you have someone like this in your life?
Image Copyright: captblack76 / 123RF Stock Photo

A professional writer with many years of experience in the fields of psychology, human relationships, science, and spirituality. If you have a general question or comment please fill out the form and we will get back to you as soon as possible https://curiousmindmagazine.com/contact-us/