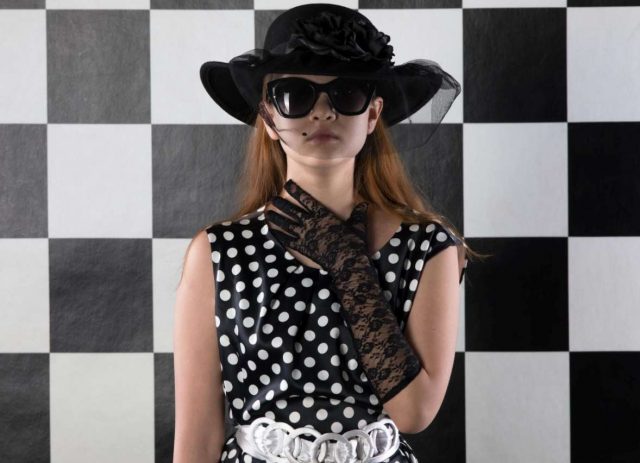 Assuming you've ever bought clothing from an antique shop or garage sale or even raided your parents' and grandparents' wardrobe – there's a good chance you may come across some precious heirlooms!
Investing in vintage items if you have a passion for vintage-style clothing and accessories and want to put that enthusiasm to fashionable use can be totally worth your dressing-up efforts!
If you are boggled by what determines ordinary versus luxury vintage clothing – and how to choose a classy look for yourself at that – fasten your seatbelt as we give you a full guide on how to leave ordinary vintage pieces at the door and go for the luxury!
Ordinary vs. Luxury Vintage Clothes: There's a Difference!
The interest in vintage clothing right now is through the roof!
Fashionistas often buy vintage clothes only if they are superb quality or specialized designer pieces. Still, top-tier vintage pieces are not easy to come by and are mainly known for their so-called "museum quality."
If you care to buy vintage clothes that are literally a designer's work – not just a sample of it – and they are 100% authentic, consider them luxurious.
Of course, the more luxurious a vintage piece is, the higher its price will rise.
So, if you don't have a budget to spare on luxury vintage clothes, you can find unique vintage pieces at resale stores, typically in smaller towns, where rarely anyone has the chance to get their hands on the hidden treasures of fashion.
The textures of ordinary and luxury vintage will be very different as well. Because of their age and history, ordinary and luxury vintage clothing may have a different feel, pattern, and textures. The quality and intricacy of certain vintage fabrics are visible compared to ordinary vintage styles, usually sold at designated shops.
It's a good idea to seek guidance from someone more experienced in this field before you decide to purchase vintage pieces of clothing. You can always ask the seller for the origin of the vintage piece, the handwork put into it, the era to which it belongs, whether it has been worn by someone important or known, and the fabric the piece is made of.
Since ordinary vintage outfits will typically look vintage but be made from today's fabrics, the difference in the quality will be obvious.
And whilst looks may be deceiving, the price is not, so the saltier a vintage piece is – the more luxurious it is considered to be
How to Valuate Vintage Clothes
Vintage clothing is difficult to assess and price. As such, there is no one approach or formula for appraising ancient clothing.
The vintage item's value will be lower if there is less demand – and more supply.
The limited availability of runway collections increases the items' cost even further – that's what luxury is all about.
So, the more in demand a product is, the more valuable it becomes.
Most sought-after antiques will be produced by some of the world's most prominent and well-known fashion designers and houses. If you find a unique designer piece like no other, you're looking at a firsthand luxury item.
Also, thorough research is important when determining if the vintage outfit you already own is from a fashion collection rather than a department store's ready-to-wear line. Antique collectors will give a higher price to luxurious vintage items if they are labeled with a vintage designer name. Think, vintage Chanel.
When you purchase antique clothing, you might assume that it has been worn before. So, there is a chance that you may have to pay a little extra for an antique clothing piece that is still in its original packaging – and has not been used.
Now, you might be less willing to accept a piece of vintage fabric that is a little damaged or faded. Clothing that has suffered significant damage, such as holes or stains, might be valued less than its original cost. If you don't want to sacrifice quality for budget, an original unworn piece is what you're after.
Trade Ordinary for Luxury: A Final Say
Amazingly, people are curious about purchasing vintage clothes rather than new ones. To save money, however, many companies are using lower-quality materials, which puts loyal vintage buyers off the idea.
Not helping the ordinary case are also chain stores which are slowly overtaking the quality and appeal of designated vintage stores just around the corner. While there's nothing wrong with the ordinary – and the more affordable – vintage look, there is a special feel and extravagance in knowing you have a luxurious piece on you.
To ensure that you always go quality vintage shopping, do your research, compare options, read the fabrics and details of each piece, and ask for professional guidance when a special piece has caught your eye.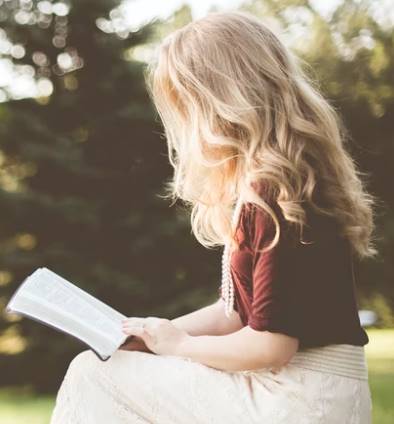 Speaks from heart, always too passionate and driven by emotions. Spins the words with kindness & sharpness, intriguing your ever-inscrutable minds.