Luxury jewelry is not a whimsical shopping decision. It is a careful and calculated move that decidedly elevates your jewelry collection and adds value to it. Your first luxury jewelry can be a hand-me-down from your mother or older sibling, or it can be your first treat to yourself after the first big payday. However, if you are looking for engagement jewelry, it can be the game changer you have been searching this long.
How to pick the right jewelry design?
While choosing our engagement ring, only a handful of us think logically. Most people just go with their heart and end up with a big hole in their savings. There are several ways to save money even when you are shopping for diamond rings from the luxury jewelry section. The gemstone, its quality, and cut, its mounting style, color, clarity, and carat will determine the final price of the spinner ring or the pendant. Today, a lot of young men and women prefer pendants instead of the traditional ring to pop the question. Choosing the right jewelry type, the metal and gemstone can help you save money that you can spend on your wedding celebrations.
Before purchasing the ring or pendant, decide if you want to use your credit card or cash. You can also opt-in for store-provided financing, but you need to check with the store first to see what payment options they have. Speak with the jeweler about your budget and find out about the extra expenses you might have to bear to personalize the item. Luxury jewelry pieces are usually unique, and they do not come with personalization options. So, if your priority is to gift something with a touch of creativity, you might want to select a store that does customization work. You might as well check out a trusty jeweler who can recreate a famous luxury jewelry piece for your special someone so that you can add your initials, a special quote or fingerprints.
How is fine jewelry becoming more affordable?
Finding Luxury Jewelry for Sale within your budget is not a challenge if you know where to look. Today, the line between fashion jewelry and luxury jewelry is becoming increasingly blurry, which is a great thing for the fashion conscious and environmentally conscious millennials. Several luxury jewelry brands are now creating designs that can become a part of someone's daily wear. Most importantly, an increasing number of luxury brands are now creating designs suitable for men's everyday wear. There may have been a time when jewelry was a woman's field of expertise, but now, men are quickly making up for their lack of interest in fine jewelry. Every well-known fashion label has their niche collection of rings, bracelets, watches and watch straps, buttons for dress shirts, cufflinks and tie pins exclusively for men. The 21st century has ushered a new era for luxury jewelry.
How is luxury jewelry changing their target buyers?
Apart from becoming more popular than the yesteryears, fine jewelry brands are growing more approachable for the youth of today. They are coming out with budget options and End of Season Sales, which make their most iconic collections affordable for Gen X and millennials. These brands are gradually opening up to the use of leather and sustainable fabric that is appealing to a wider audience. The initial collections of most brands featured delicate work in gold, white gold and platinum only. Their choice of gemstones varied little with the lead spots going to diamond, sapphires, and rubies only. However, many of them are now using semiprecious gemstones and lab-grown gemstones like pyrite, white onyx, and amethysts.
What are the newest trends in luxury jewelry?
In short, luxury jewelry has become a lot less formal than it was in the last decade. One could not dream of wearing gold in blue, brown and red hues even in 2010! However, the fusion of fashion and fine has made it possible to craft dreams into reality using precious metals and gemstones. We are seeing many edgy designs and statement pieces in the world of luxury jewelry that definitely draw inspiration from fine jewelry and luxury pieces. Creating alternative designs has been the trend among luxury brands for the past few years. The unpredictability in their themes and looks is what the new generations welcome the most. With the unique elements of "less formal" designs, luxury jewelry has conquered the hearts of millions of young buyers and veteran collectors alike.
One of the distinct trends we have observed in fine jewelry and luxury jewelry is the use of rough, uncut gemstones. The combination of an ombre tone of the mental with uncut gems like jade and black diamonds can create unique statement styles that are non-replicable. This trend proudly turns any flaw present in the gems into integral features. The only reason people rely more on reputed brands for buying these statement pieces is due to their decades' worth of experience with jewelry. It requires finesse and vision to turn something as raw as uncut sapphires and diamonds to statement jewelry.
Why buy luxury jewelry?
Luxury jewelry is not available to a broader market through smartphones and desktops. Almost all the famous brands and the evolving ones have dedicated websites. Some of them also feature on retail seller websites, which was unthinkable, even a couple of years ago. These websites give incredible offers and secure payment options to all buyers. Multiple boutiques are emerging across the world that specializes in bespoke fine design luxury jewelry. This evolution of luxury jewelry is putting these unique creations within reach of all shoppers around the world. Shopping for jewelry online has become convenient and safe. Most sellers offer complete documentation and certificates of the gemstones they have used in their collection. It is no longer a challenge to pick an engagement ring or a man-gagement ring. No matter what type of jewelry you prefer, you can browse them all and purchase them with the click of one button from the comforts of your home.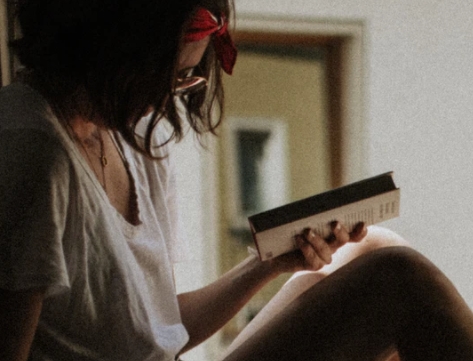 A professional writer with over a decade of incessant writing skills. Her topics of interest and expertise range from health, nutrition and psychology.