Quick divorce? It sounds like a dream come true!
How is it possible?
Whether or not you're up to date with the latest divorce methods, this article will help you better understand the divorce process in Maryland and how to use an online system to simplify getting a divorce.
Throughout the article, we will discuss the process of filing for divorce and how each part compares to using an online divorce system.
What is an online divorce?
As the name suggests, an online divorce entails using an online service to make some parts of the divorce process quicker, simpler, and more cost-effective.
Internet divorce tools prepare uncontested divorce paperwork in a matter of days for an affordable price. Once you get your completed papers, all you need to do is make a few copies and file your paperwork at your local courthouse.
Maryland divorce requirements
Before proceeding with a divorce, you need to ensure your eligibility. In Maryland, a vital requirement involves residency.
Either you or your spouse must have lived in the state for at least 6 months before filing for divorce.
Online divorce
How does using an online divorce service compare to making sure you meet the residency requirements?
You don't have to worry about figuring it out for yourself. After answering a few simple questions, the automated program will give you your answer.
Type of divorce
Yes, there are different types of divorce, and you need to make sure you have signed up for the correct one. In Maryland, you have the option of proceeding with either an absolute divorce or a limited divorce.
Absolute divorce
If you are looking for a divorce that will legally end your marriage, making both you and your spouse 'single' again, an absolute, or in other words, total or complete, divorce is the way to go.
Limited divorce
A limited divorce is limited or restricted in its ability to end your marriage legally. So what's the point? Use this route when seeking to sort out important matters such as child custody and finances.
Additional information
In Maryland, you cannot be legally separated; rather, you will be recognized as separated if you and your spouse have intentionally not lived together or engaged in sexual intercourse with each other to end your marriage. Legal reasons will depend on the duration of your separation.
Online divorce
How does using an online divorce service apply to figuring out which type of divorce to choose?
All that is needed on your part is to answer the questions presented to you, and the digital service will help you determine the divorce type you're looking to use and the correct paperwork that goes with it.
However, the main requirement for using such tools is to make sure your divorce is uncontested. It means that spouses should agree to end their marriage and solve critical divorce-related issues like property division, child custody, child support, spousal support, etc.
Legal grounds for divorce
Of course, there needs to be a reason as to why you are getting a divorce. This aspect ties into the type of divorce you will be getting.
In Maryland, you need at least one reason/ground for filing for divorce.
These may include adultery, imprisonment, insanity, cruelty, abandonment, and so forth. If there is not any particular reason as to why you want to get a divorce, for example, you and your spouse mutually agree to the decision because you find that you are both no longer compatible, this too may be accepted.
Online divorce
How does using an online divorce system compare to having to file by yourself?
Instead of having to search for all the necessary divorce papers or hiring an expensive lawyer to do it for you, using an online divorce service will save you time, effort, and money. All you need to do is complete the questionnaire for the system to gather all the information for the divorce papers.
Requesting and answering
The spouse requesting the divorce becomes the plaintiff or petitioner. The other spouse who will have to answer to it becomes the defendant or respondent.
When requesting the divorce, you will need to fill out a few forms (the Complaint for Absolute Divorce and Civil Domestic Case Information Report being the main ones), file them in the local circuit court where either you or your spouse lives, and provide the defendant with copies of these so that they may provide an answer either agreeing to or denying the statements.
Also, the court will provide a "Writ of Summons" along with copies of the plaintiff's statements. It provides the court with evidence that the defendant received copies of the documents.
The complaint may be delivered to the defendant by someone over 18 (other than the plaintiff), the county sheriff, a private process server, or via certified mail.
In Maryland, the defendant has 30 days to make a reply. The answer or response can be made on the "Counter Complaint for Absolute Divorce" document and should be forwarded to the plaintiff.
Online divorce
How does using an online divorce system compare to this filing step?
Although you will have to file the divorce papers physically, obtaining all the correct documents that each spouse must complete and sign can be a hassle.
All documents can be found on the Maryland Courts website and additional information on the Maryland Courts Family Law Self-Help Center page. However, online divorce saves you the struggle of searching for them yourself as well as the anxiety of not knowing whether or not you completed everything you should've.
Once again, online divorce provides you with all paperwork required and guides you through the process.
The divorce papers provided are personalized based on your circumstances, state of residency, child(ren), finances, assets, etc.
Summary
Getting a quick divorce in Maryland is possible with the aid of an online divorce service.
Instead of having to spend unnecessary time, effort, and money on searching for all needed divorce papers yourself or having to rely on an expensive lawyer to help you, online divorce guides you through an easy step-by-step process, giving you all the needed paperwork and providing online help if you feel lost.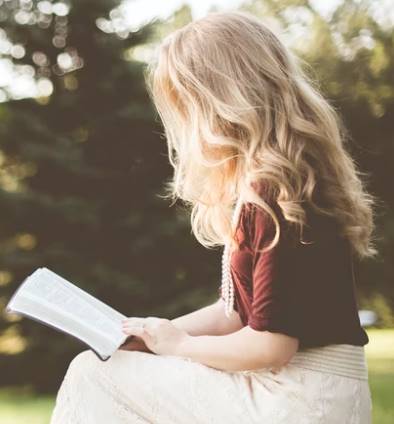 Speaks from heart, always too passionate and driven by emotions. Spins the words with kindness & sharpness, intriguing your ever-inscrutable minds.