A wedding proposal has become as big of a deal as the wedding itself. Some people still love the intimate setting while others love the idea of an elaborate event.
No matter your style, we're here to help. Here are several tips for planning the perfect surprise wedding proposal.
1. First Things First: The Engagement Ring
While planning how to pop the question might be tough, it's also difficult to choose the perfect engagement ring. There are endless cuts, bands, and styles to choose from. But learning about certain qualities and various styles will help you narrow things down.
For instance, you don't want to buy an oval diamond engagement ring because while they may elongate the fingers, every single one of them has what's called a "bow-tie." Due to the cut, the way the diamond reflects light will show a dark bow-tie shape directly in the middle.
Start by narrowing down what you don't want in a ring rather than trying to start thinking about what you do. It'll be easier when trimming down your choices.
2. Talk To Your Partner's Family
This might seem rather traditional, but it's an important step to take, especially if your partner is close with their family. It doesn't necessarily mean that you're asking for permission. Your partner isn't property, after all.
But it does show that you honor the relationship they have with their family. It's also a way to ask them if they want to be involved in any way, strengthening the relationship you have with them.
3. Be On The Same Page
We'd like to think that if you're reading about proposals, you and your partner are on the same page about marriage. But you'd be surprised at how many people don't have the discussion beforehand.
Make sure to talk about your future before jumping into anything. Communication is key to a successful marriage but if you're not talking about marriage you might want to consider waiting until you do.
4. Cater To Their Wants
Now let's get down to the nitty-gritty of the proposal and what we think is the most fun. If you're the one proposing, you will want to think about what type of proposal your partner would want.
There's the typical grand gesture that has friends and family around or big flash mobs. But you also have the more intimate setting where it's just the two of you at your favorite place.
Think about what they want most. Do they love hiking? Maybe a mountain top private proposal would be best. Are they a lover of the finer things in life? Take them out to a fancy dinner and bring on the mariachi band.
5. Hire a Photographer or Videographer
There has been a massive trend to document the big proposal. It's no wonder, as it's one of the most important memories the two of you will share together.
You may consider hiring A-Wing Visuals, a professional photography and videography team, to capture the moment as a surprise.
If you can't afford to hire someone, ask one of your friends to use their cell phone. The quality can easily be just as good and you'll save quite a bit of money.
6. Be Prepared With Your Words
You're down on one knee and you're ready to ask your partner the question. However, is that all you want to say? Take some time beforehand to think about what you want to say.
Write things out if you feel like you might get nervous with pre-proposal jitters. It doesn't have to be a long speech, but it should be something heartfelt that is more than just saying, "Will you marry me?"
7. Celebrate Alone Before You Celebrate With Friends
You might be planning to have an engagement party to celebrate this monumental moment with friends and family. But before you get everyone else involved in your life, it might be worth taking a day to celebrate with just the two of you.
Soak in the moment of being engaged. Before you know it, you'll have people helping you with endless wedding plans which could take away from the excitement you both get to intimately share together.
Summary
Planning the perfect marriage proposal might take some time. For some, it's a spontaneous question they feel is right in their heart to ask. For others, it requires much more planning. Whatever you decide to do, make sure you're thinking about your partner first.
Have you talked to them to make sure you're on the same page about marriage? Do they want to have their family involved? Do you know what style of engagement ring they'd want?
When in doubt, get a little help from a close friend. More than likely they've talked about what they may want for their future engagement.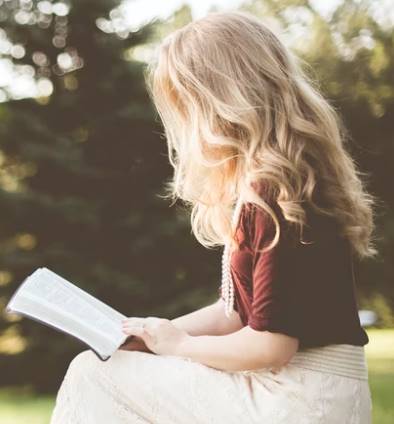 Speaks from heart, always too passionate and driven by emotions. Spins the words with kindness & sharpness, intriguing your ever-inscrutable minds.