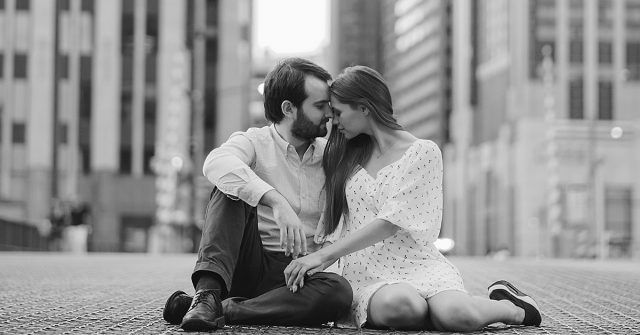 In this day and age, it's much harder for people to find their soul mates. We no longer tend to meet our partners like we used to – through our friends, through our family, or through a real-life encounter. Nowadays we are turning to online dating sites to find the love of our life.
Online dating has massively increased in popularity over the past few years. 50 million people are now on Tinder, 20 million are known to be on eHarmony, and 15 million are currently on Match. These are just three of the big sites currently operating. This shows us that there has been a huge shift in the way people are meeting their partners.
Internet dating can provide you with a wider variety of potential partners, but it also makes it easier for you to become involved with someone who is dangerous – especially with the increase in catfish scams, where users post incorrect information to trick others into a relationship in order to humiliate them, get money, or just because they can. This has led to many people performing online dating background checks in order to keep themselves safe. 29% of online daters now look for information about their potential partner before they agree to meet them.
If you're wanting to get into internet dating, or already have a date lined up, then continue reading below to find out how you can perform a background check on your potential partner.
Why People Choose Online Dating
For many years, there was a stigma attached to meeting a new partner online. However, this has changed since the increase in social networking. When used correctly, online dating can be a brilliant way to meet your partner. Some of the reasons to consider online dating include:
You are short on time

You are nervous about meeting someone new and need a little bit of help

You are struggling to find someone you connect with that lives locally

On a dating site everyone is looking for the same thing – a partner

You can choose who you want to meet up with
There can be lots of reasons why people choose to use online dating sites, but it's important to do your research on a potential partner before agreeing to meet up with them.
Check Their Criminal History
As many as 1 in 5 people in this country have a criminal record. Before you start settling down with your partner, it's a great idea to check if they have a criminal record. You can do this by running a background check on them. If your partner has had any previous convictions (whether serious or not) this website can find them for you. PublicRecordsReviews will help you quickly access any records that are held and give you the information you are looking for. They will search for things such as birth records, misdemeanors and any sexual offenses they may have committed. It's a great way to keep yourself safe.
You can choose to run a search either within the county or state you live or check their national record. County records will list any crimes that have been committed while the person was living in that county. In most cases, crimes are prosecuted at the county level, so it's a good idea to run a county check if you are wanting a detailed report.
You may come up against some challenges when trying to check a person's record including:
You will need to know where the person has spent most of their time.

You (or someone you choose) will need to go to the courthouse in order to obtain the records.
If you aren't sure where your potential partner originally comes from, or where they have lived in the past, then it would be advisable to run a state record check instead. State record checks aren't always the best option because not all states keep all of the county records on their files.
There is no national criminal database available to the public, many of the national background checks will search through each state's online database individually in order to get their information. If your potential partner has lived in many locations, or if you are worried that something has happened in their past that they are not telling you about, then these checks are probably advisable for you.
It's important to remember that only 46 states currently have electronic databases, so if you choose to run a national background check, it will only provide you with information from these states. The four states that currently do not have electronic databases are:
Massachusetts

South Dakota

Delaware

Wyoming
You will need to run separate county background checks if your potential partner has lived here. Whichever background checks you choose to use, you will gain valuable information about the following:
Any convictions your partner may have had

Any arrests that may have been made

And felonies or misdemeanors

If they have any court records

Any sex offenses they have committed

Any warrants for their arrest

If they have been incarcerated and why
The criminal background checks that you choose will depend on the amount of information you know about your potential partner.
Are They a Convicted Sex Offender?
One of the first things you should do when you start dating someone is take a look at their sex offender's status. There is a sex offender registry available to the public within every US state. A national sex offender registry is also available. This includes all tribal, state and territorial registries.
Look at Their Social Media Profiles
Normal criminal background checks will only give you information about what your potential partner has been legally convicted of or charged with. The internet and social media platforms can often give you a lot more information. It may not be able to tell you about things such as if they've ever been evicted from a property or if they've been arrested, but it may be able to give you some information that you will find useful.
It's simple to get started. All you need to do is type your potential partner's name and the city they live in into a search engine and have a look to see what comes up (it's a good idea to turn off any of your browser personalization settings first). Social media platforms they use are usually the first things to appear.
Some of the social media platforms you might want to take a look at include:
Facebook – Facebook is still the most used social media platform in the U.S. If your potential date has a public profile, you'll be able to find it. You'll be able to search through their photos and look at any interests and hobbies they may have.

Twitter – Twitter might not reveal as much personal information as the other social media platforms, but it's still a good place to start. You may be able to find out information such as their beliefs, interests and their perspectives.

LinkedIn – This may not give you much personal information, but it may be able to give you an insight into your potential partner's work history. This will help you verify who the person is that you are talking to and whether they are telling the truth or not.

Instagram – Instagram is quickly becoming one of the most popular platforms. If you are wanting to see what your potential partner does for fun, you will usually be able to find out here.
By looking through these, you may be able to get a clearer understanding of the type of person they are. Make sure you look at:
Their hobbies

Their friends

Their posts

Their timelines

Any groups they are in

If they have any interests
You should look to see if any of the posts show you traits that you are not keen on. For example, they may have a sexist attitude, or they may have views that you don't agree with.
Is it Easy to Run a Dating Background Check?
It can be really easy to run a check on your potential partner, especially if you have information about where they have lived in the past. The three steps are simple:
Run a criminal background check. You can choose to run a county, state or multi-state level check.

Have a look to see if they are on the sex offender registry

View all of their social media profiles and have a look at their online footprint.
The information you gather from these places will definitely make your online dating experience a lot safer.
Online dating is continuing to increase in popularity – in fact, it is now a billion-dollar industry. According to research, it is now the second most common way to meet your partner with more than 1/3rd of U.S. marriages having started on the internet. It's a great way to meet a new partner, just remember to stay safe!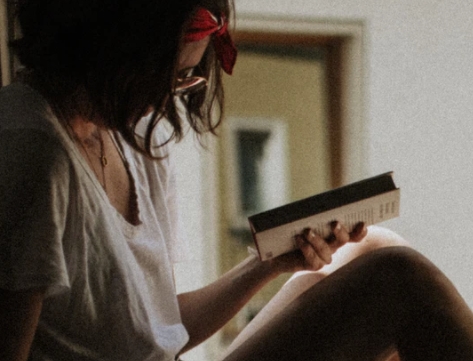 A professional writer with over a decade of incessant writing skills. Her topics of interest and expertise range from health, nutrition and psychology.