Online dating is more popular than ever. If you are ready to jump in and get started, it is important to take steps to protect yourself.
Internet-based dating and phone dating like party phone chat lines make it easy to meet new people in your area, allowing you to connect with others who are also looking for relationships. Today, there are countless ways to meet people online. Whether you install a dating app on your phone or meet people through popular social networks, safety should be one of your top priorities. Anytime you are connecting with new people, you should take steps to protect yourself. Following these simple tips will help you stay safe:
Protect your personal information. When communicating with other people online, never provide details that could be used to identify who you are. This includes your name, your home address, your phone number, the date of your birth, or the school that you attend. You should keep this information private until you have a chance to really get to know the person you are talking to. You should also use a made-up username when setting up your profile.
Maintain your anonymity. Don't link your dating profile to any of your social media profiles. Avoid using the same profile picture on your social media accounts, as well. That way, people that you don't know will have a harder time figuring out who you are based on the information in your dating profile.
Learn about the dangers of online dating. It is important to know what you are getting into before you enter the world of online dating. Educate yourself as much as possible about topics like sexting, consent, and sexual exploitation. If you meet someone online and they start sending you sexual content that makes you uncomfortable or if they try to blackmail you, you should bring it to the attention of an adult that you trust. Listen to your instincts. Many of these activities are against the law.
Block and report users if needed. If someone is doing something that makes you feel uncomfortable, block them. Ideally, you should also report them. Most dating platforms have a feature available to report abuse. The instructions for how to do this are usually included in the FAQ section of any dating site. You can also unmatch with a person if you no longer want to see them in your feed. Don't feel obligated to provide people with a reason if you decide to block them. Just take the action and move on.
Understand that people may not be who they seem. Identity fraud frequently occurs online, with people claiming to be someone that they are not. If someone asks for money, don't send it to them. Always do as much research as you can on anyone that you are matched with. Do your best to find out if they really are the person they are claiming to be.
Educate yourself about malicious computer threats. People can send you viruses, spam, and other malicious programs via email. Avoid accepting follow requests from people that you don't know on social media. By learning how to identify potential threats and taking steps to protect yourself, you can be sure that you are interacting with an actual person rather than a bot.
Have a plan. If you eventually decide to get together in person with someone that you met online, always plan your date in a highly populated public area. Let someone that you trust know exactly where you are going, how long you plan to stay, and who you are meeting up with. Keep an eye on your food and beverages. Consider setting up a time to check in with one of your friends. Also, don't forget to plan how you are going to get home ahead of time. Always carry your phone with you and bring along extra change for a pay phone in case you need it. Make sure you have any important phone numbers on hand. Don't feel pressured to meet in person with someone until you are truly ready.(1)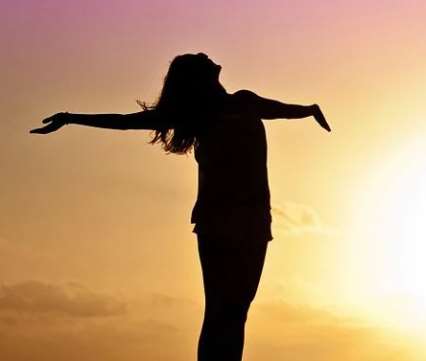 Ana Miller is a creative writer. Her topics of interest and expertise range from psychology to all sorts of disciplines such as science and news.