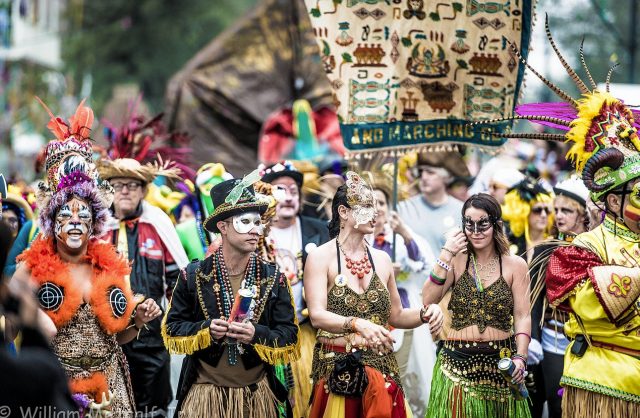 1. Mardi Gras Is not Only a Religious Holiday… It is also a Family Affair
It never ceases to amaze me how many people arrive at their first-ever Mardi Gras festival and exclaim, "well, they're certainly a lot of kids here!" This is because many people are more accustomed to the seedy and salacious Mardi Gras that has been propagated by drunk and misbehaving tourists visiting New Orleans. The important thing to remember is that Mardi Gras is only one day out of a month-long festival. Mardi Gras, which is French for "Fat Tuesday" is only one day and an important holiday in Louisiana.
Carnival is actually a feast of meats, sweets, and drinks and completed right before the Liturgical Lenten, a 40 day period of fasting right before Easter Sunday. Mardi Gras is also celebrated internationally across Europe and South America. Some of the most impressive celebrations are held in Rio de Janeiro, Barcelona, and Barranquilla. But, by far the largest and most well-known celebrations are held in New Orleans. But, it may surprise you to know that there are many such celebrations in North America including in Key West, Florida, and Mobil, Alabama.
2. Carnival Veterans Go Long, Not Hard
Because this is a celebration at the apex of a month-long season of partying, any intelligent person will take it easy on the drink. This doesn't mean that drinking should be done sparingly. After all, there are many parades, a huge selection of parties and various concerts as well. The point is that all this potential for drunken revelry should be done in moderation to ensure the greatest experience over the longest period of time for maximum enjoyment.
There is no need to rush your drinking as you will find there are plenty of drinks available at every corner. If you feel your buzz is dropping at 5:30 in the morning, you can drop by the first Bloody Mary stand that can be easily found on every street corner – there are also drink stands and purveyors of alcohol all along the streets as well.
The important thing to do will be to go slow and enjoy the whole experience. After all, it would be a shame to drown out the entire experience in alcohol and then have no fond memories of the experience in New Orleans Mardi Gras.
3. You Can Wear Whatever You Want
Dress standards are fuzzy at best and you will find those who have spent upwards of $1000 on their outfit dancing enthusiastically with someone who glued some scraps of cloth together and called it clothing. You will also find a variety of frat boys in golf pants and polo shirts, revelers in Walmart one-pieces and anything else that tickles the imagination. Everything goes here and the only thing to remember is that clothes stay on. That's right! The whole "show boobs" thing was born, had some fun and then dropped dead quite suddenly on Bourbon Street – it was a tragedy, but the celebration has moved on to become a family affair.
4.

It's The "Greatest Free Show on Earth"
If you are approached in New Orleans by anyone offering to sell you "tickets to New Orleans", laugh it off and keep walking. There are no "tickets" to what is easily the greatest FREE show on earth. Parades and attendance is a public affair and social clubs spend their years in preparation for a single monumental occasion. No expense is spared on the event and all of the work is done for this greater good. Krewes, which is the name for the Carnival Clubs, also work to fulfill philanthropic goals.
Of course, there are some fascinating paid events you would be most interested in. There are concerts taking place all-around at the finest music halls and venues in town. If you are looking for the event of a lifetime, consider buying a ticket to a Krewe Ball. Remember that all the parades culminate in a grand event and fascinating destination and great event. For example, the Krewe of Endymion throws one of the most elaborate and impressive parties this world has known, hosted within the Superdome.
5. Mansions line the Parade Route, and Some Are Beckoning
For most decent people, the idea of walking right into a party uninvited is considered highly inappropriate. But, all these changes during carnival. You will find some of the most elaborate and extravagant parties on earth are held in the mansions of the Gallant Antebellum and everyone is invited. Don't just walk right in, but if you see the doors and gates are opened, it wouldn't hurt to poke your head and ask around. Of course, if you see there is a doorman and closed door, you may be turned away – but, don't let that discourage you, you can surely find another party of equal or greater intensity just next door or further down the street.
6. Whatever You Do, Don't Pick up the Beads
One of the most sacred doctrines of the Mardi Gras celebration is "Do Watcha Wanna…" that is unless you "wanna" pick up beads off the floor. This is not just poor judgment because of hygienic standards – New Orleans streets are not known for being clean and sanitary – it can also be very dangerous. Stooping to collect a string of beads could place you in the path of an oncoming float. Buy plenty of Mardis Gras throws by Premier Glow.
7. Get Uptown
You will find that hotels in New Orleans are mostly located in two important neighborhoods. These are the Central Business District (CBD) or the French Quarter. Not only are these locations more convenient than most, but they are also the best place to get a good view of the spectacle. The parades all begin at St. Charles Avenue, 3.5 Miles up from Canal Street. The further up you go the better the pageantry gets. The house parties are perfect, the crowds thin and less drunk and the barricades that can make this event a hell are all but gone. Here is the best place for crowds to walk right up to the parade floats and have a better chance of collecting prized throws.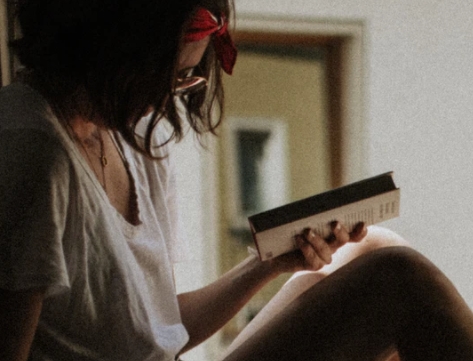 A professional writer with over a decade of incessant writing skills. Her topics of interest and expertise range from health, nutrition and psychology.